Hyderabad is famed for its lip-smacking street food and royal delicacies and the historical forts and monuments which are an inherited legacy from the reigns of Mughal in the city. To preserve the rich heritage of Hyderabad, there are copious museums situated all around the city exhibiting the splendid artifacts left by the Mughal rulers and displaying a wonderful sight of the ancient history of Hyderabad. So, if you are a history lover or are interested in exploring the old times of this once Mughal township, these museums are a must to discover and here we are listing the best museums located in Hyderabad where you can take a glimpse into the heritage of this well-known tourist place and cherishing the magnificent history India prides itself of.
1. Salar Jung Museum
One of the must-see tourist attractions of Hyderabad, Salar Jung Museum is a sight not to be missed! It displays antiques and craft works accumulated round the globe and these exhibited items include Chinese porcelains, Queen Noor Jehan's possessions, daggers and swords of Mughal rulers like Jehangir and Aurangzeb and Persian mats. This immense compilation of antiques also consists of over 47,000 books, 9000 old manuscripts and tons of other relics of ancient India that will take you back into the magical times of Kings and queens.
2. National History Museum
Well-known for its rare relics, National History Museum is an ideal getaway for those who love to be in wilds. It is located in Nehru Zoological Park and is a tourist spot especially for animal lovers and those who want to know about the past of the city with reference to the wildlife. What's more interesting is the juxtaposition brought by the relics of animals here and the real wild creatures that can be found in the Nehru Zoological Park, this eminence of National History Museum tempts the explorers to spend their days discovering the rare species and roaming around the natural wildlife.
3. AP State Museum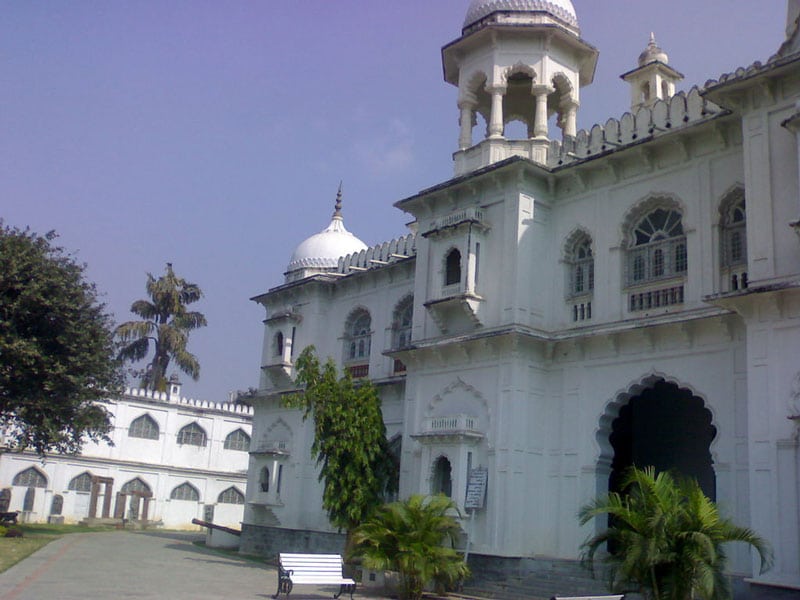 AP State Museum is situated in the Public Garden of the city and is popular as the most ancient museum of Hyderabad. It gives a recent display of the cultural past of Telangana and has a mass compilation of stone and metal craftworks and statues. The dazzling building is a superior work of Indo-Saracenic architectural style. It has impressive exhibits of Egyptian Mummy, Buddhist culture and gallery, and copious cultural relics of the city as well as the country.
4. Shilparamam Museum
Shilparamam is a renowned hamlet of the city known for its craftworks and the museum is located within this village demonstrating a rail display, several scriptures and wonderfully crafted models of craftsman, artisans and their routines. Moreover, a rock museum is also constructed here with a vibrantly styled entertainment site of mud statues and marvelous artworks.
5. Birla Science Museum
Birla Science Museum is an ideal attraction for endeavors of all ages from kids to senior citizens. It is not a museum for science lovers only but is a famed tourist destination that attracts travelers with curiosity to unravel the scientific mysteries of the world. It has many segments to visit from Archaeology section to dolls museum and from NRSA to the Nobel Gallery. The dinosaurian section is most recently added. Moreover, you can book your tickets here to see the mesmerizing Planetarium, and then take a trip to its Interactive Science Center, a collective Science Museum, and Center for Applicable Mathematics. This museum ensures an interactive learning and is a fun way to know more about science and acquire understanding about the universe in a more unforgettable technique.
Hence, the above listed museums are the perfect place to know the creative side of Hyderabad and take back its cultural legacy which is worth hundred years ago, when the Mughal kings ruled India. We assure you that these places conserve the city's relics in the best way helping you tour Hyderabad in a offbeat way, so don't forget to visit these museums on your trip to Hyderabad, happy journey!