Situated on the banks of the Manair river, a tributary of Godavari, Karimnagar is the fourth largest city in the Indian state of Telangana. It is also nicknamed as the 'City of Granites'. There is a lot to explore here, from its cultural beauty to its historical significance. There is more than a handful of places that should be on your list and for your convenience, this piece would be divided into five categories instead of particular places. Because when you have a lot of options, the choice is all yours!
1. Monuments
a. Elgandal Fort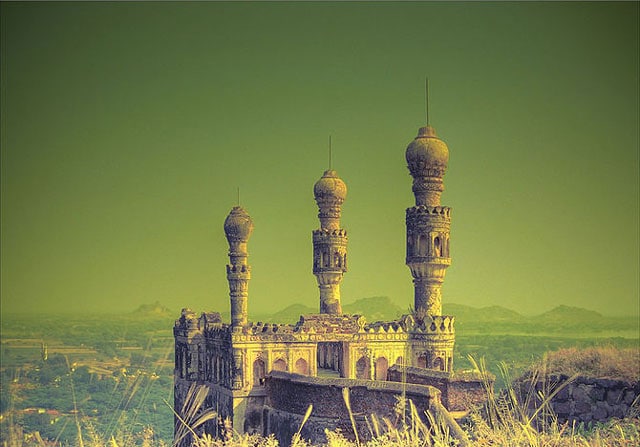 Elgandal is a hill-fort built during the Kakatiya era. It has a strong historical significance and should be a top priority for all visitors. During the rule of the Mughal empire, this fell under their administrative control.
b. Manthani Temples
Manthani Temples are a group of temples in the village of Manthani (Village of Hymns). It used to be a center of Vedic learning. Imagine the sight of these beautiful temples along the banks of the Godavari. One's mind is tempted to travel back to those times of yore. They have a charm of their own. Currently, some of the temples have been renovated and a few are in their ruins.
c. Jagtial Fort
Jagtial fort dates back to the 17th century. Structurally, it bears a strong similarity to an European castle and attracts a lot of visitors.
d. Ramagiri Fort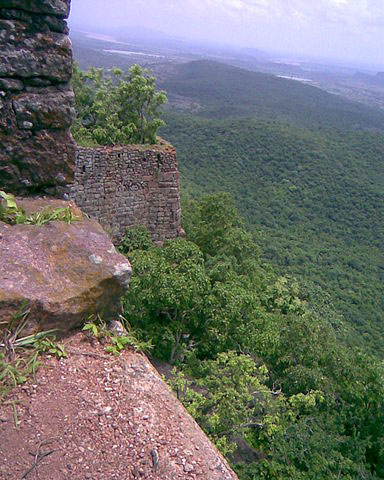 Ramagiri Fort is often referred as Ratnagarbha, an ancient fort which is remarked as the unconquerable fort in Telangana region. The surrounding hills provide the perfect ambience to relax.
2. Parks
a. Ujwala Park
Ujwala park is a popular site visited by tourists in the city, favoured for its ambience. It was inaugurated in the year 2001.
b. Rajiv Deer Park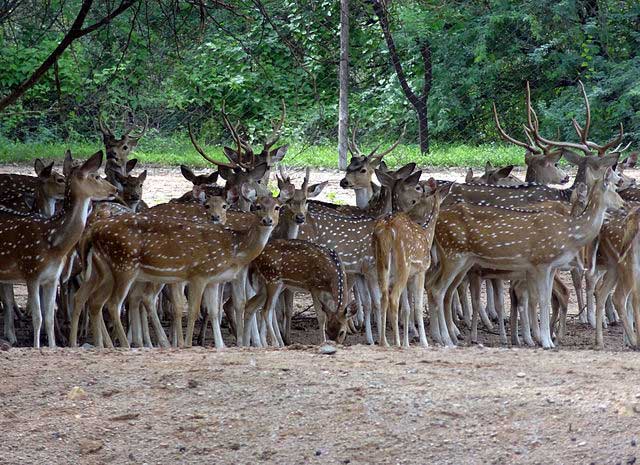 Rajiv Deer park covers 30 acres near the Lower Manair Dam on the outskirts of Karimnagar city.
3. Hand-crafts
a. Silver Filigree
One of Karimnagar's ancient art is the making of the Silver Filigree. Arranged in artistic motifs, filigree is a delicate kind of jewellery metalwork, usually of gold and silver. It is made with tiny beads or twisted threads soldered together or to the surface of an object of the same metal. Make sure you check out one of these beauties!
4. Wildlife
a. Shivaram Wildlife Sanctuary
It is a riverine forest which is home to marsh crocodiles from the river Godavari. Shivaram Wildlife Sanctuary also harbors leopards, sloth bears, black bucks, cheetahs, pythons and langurs. Distance from Karimnagar: 80 km (approx.)
5. Pilgrim Centers
a. Vemulawada
Shiva is worshipped in different forms across India and Vemulawada is home to Sri Raja Rajeshwara Swamy Temple complex.
b. Dharmapuri
There are a number of sites at Dharmapuri – the sixty pillared temple called Mahishasuramardhani, Mahalakshmi temple, Akkapalle Rajanna and the like. There is a shrine dedicated to Narasimha Swamy who is believed to be an incarnation of Lord Vishnu.
c. Kondagattu
Folklore has it that this temple, dedicated to Lord Anjaneya Swamy, was constructed in the 18th century by a cowherd. A large number of people offer worship at Kondagattu, specially women, in the belief that they would be blessed with a child.
d. Kaleshwaram
The Kaleswara Muktheswara Swamy Temple is unique in the way there is a single pedestal with two Shiva Lingas – one is Lord Shiva and the other is Lord Yama. It is also called Dakshina Triveni Sangamam.
All in all, Karimnagar is that mouth-watering buffet where you have the liberty to pick and choose. Like it's said, variety is the spice of life. So bitten by the travel bug yet?
Other Major Tourist Destinations In Telangana: