Hyderabad is the exotic place known for its delicious biriyani and the historic appeal. Forts, beaches, gardens and even palaces are much visited by visitors. But, are you up for some more adventure? If yes, this article is best for you as we have compile 7 haunted places in Hyderabad and more information about their stories. Travel and see for yourself if you can face them.
1. Graveyard at Road Number 12 at Banjara hills
The graveyard at Road number 12 near the Banjara hills is considered to be one of the spookiest places in Hyderabad. Several incidents reporting the uncanny incidents taking place near this area have been reported. These incidents include puncturing of tyres and also the presence of ghosts. Drivers tend to get extra conscious while crossing this area. People in the nearby areas have also reported that there has been a fall in temperature while one has traversed this path. To steer clear of any danger, locals have been seen to adopt many measures of protection which include hanging of religious flags and slogans near their houses and also keeping a strict watch.
2. Uppal Stadium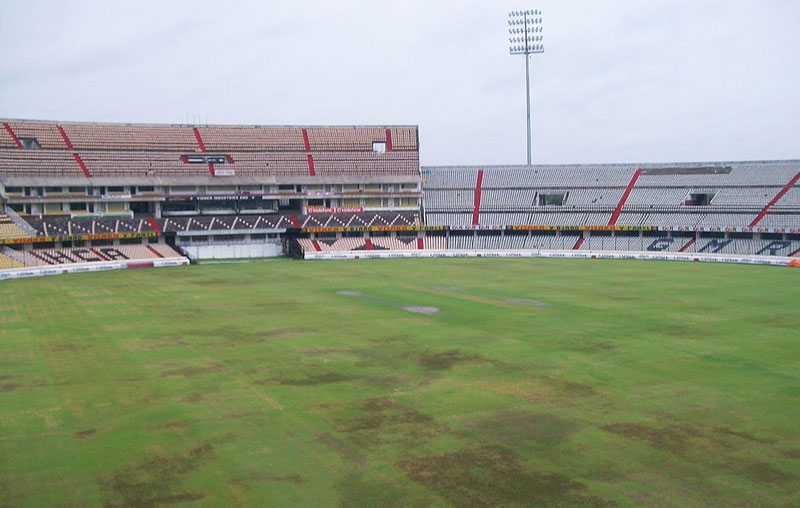 How excited would you be if you could spot a ghost after a massive win in a cricket match? Massively excited? Or, maybe not. Well, there have been many reports stating that the audience had witnessed a shadowy figure in the corridors of this stadium. Back in 2005, the ever so excited audience had confirmed that there was some kind of ghost lurking in the corridors. The corridors of this stadium are not well lit and are dimly lit. Later, a number of staff and other officials have confirmed the same. To find out whether these rumours are true or not you have to visit and see Uppal Stadium for yourself.
3. Dedh Lakh Ghar
The 'Dedh Lakh Ghar' derives its name from the amount of money that had been spent by the builder about 40 years ago, after the owner moved in, his wife suffered a massive heart attack and died. It is further reported that any family that had come in this house to stay had suffered great loss in terms of human lives. Locals have confirmed that the house has been desolated for the most part of it. Also, it looks dilapidated and spooky to this day. Some neighbours have also claimed to have heard a woman's crying from the house. Hence, this can easily be called one of the most famous haunted places in Hyderabad.
4. Kundanabagh Witches' Lair
The story of Kundanabagh is almost like that of a film. Three women, a woman and her two daughters were found dead by a thief who had broken into the house. This left the entire neighbourhood in awe because they had seen the three women walking aroung the house all this while. It was confirmed by the investigators that the three women had been left dead for the past 3 months. The fishy and scary incident makes Kundanbagh one of the most haunted and talked about places in Hyderabad. Neighbours have also reported that the three women were also involved in other scary activities like scaring people with an axe and even chasing people.
5. Ramoji Film City
Ramoji Film City is one of the most visited places by the tourists traveling to Hyderabad. Movie buffs crowd every day to visit this place but very few know that Ramoji Film City was built on a war ground. Many actors and light men working on a project have reported incidents of ghosts. An actress had also been left senseless and traumatized after she had seen a woman ghost. There have also been incidents in which visitors were injured. Staff and other workers have said that the Film city is haunted by the soldiers from the war times.
6. Golkunda Fort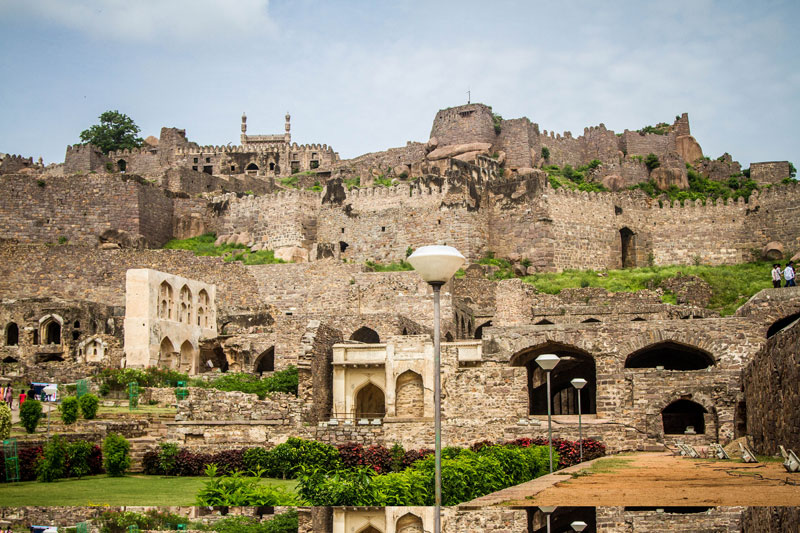 Just like Ramoji Film city, the Golkunda Fort is one of the major tourist attraction spots. People from all parts of India visit this historic fort in Hyderabad. The huge windows, decorative corridors and empty passages impart a different aura to this huge fort. People have often reported that Taramati is seen and heard to be dancing in the royal courtroom. She was an accomplished dancer and the sound of her footsteps still echo in the empty corridors of the Golkunda fort.
7. Ravindranagar
There has been a number of suicides in Ravindranagar and a lot of the neighbours believed that the supernatural power was a proof of God's wrath. A temple existed into his area that was broken down and from then on, many uncanny incidents have been reported. People have adopted severe protective measures to keep the Gods happy. Whether they have worked on not, only time can say.