Some people have a misconception that Rohtak is just another ordinary town of Haryana with nothing to offer in terms of tourism. It's a myth that needs to be busted right now. Very few tourists dare to invest their time and money in Rohtak, but once they do, they are fully satisfied. Enough with the hilly areas and the beachy views, sometimes beauty lies in the ordinary. And that's what makes Rohtak an extraordinary place for the explorers and the nomads. This place is affordable with plenty of luxurious and semi-luxurious hotels present to cater your needs. From food to transportation, everything is available here easily. You will find stay in Rohtak extremely comfortable. Here are the top 5 places to visit in Rohtak.
1. Tilyar Lake
A great picnic spot, Tilyar Lake is a mammoth lake spread across 132 acres. It is surrounded by huge green trees, and the greenery reflects against the clear lake. A tiny toy train is present here for the entertainment of kids. They also provide the facility of boating here. Tilyar lake also makes up for a great picnic spot for Delhites, as Rohtak is just 66 km away from Delhi. If you enjoy catching fishes, you are in great luck. Tilyar Lake offers angling, but there are a few rules you gotta follow while finding the best catch.
2. Banni Khera Farm
Banni Khera Farm is situated in Samar Gopalpur village. It takes around 2 hours from Delhi to reach here. If you want to experience rural life while not giving up your luxurious and comfortable life, Banni Khera Farm is the place for you. Picnic involves tractor rides, pottery, village tour, horse riding and cycling. Banni Khera Farm also offers option for night stay. You can choose to stay in big tents and enjoy the nature or stay in giant havelis and enjoy the wide views of lush green area. Banni Khera Farm is a perfect place for people who can't afford a long vacation in Rajasthan.
3. Gurudwara Shri Guru Teg Bahadur Sahib
Guru Teg Bahadur was the 9th Guru of Sikhs. This Gurudwara is dedicated to him, as he stayed here during his journey to Delhi. The authority has kept the place as original as they could, and an old well that was present during Guruji's time is still present for the devotees. This wonderful building of white marble transports you to a work of chastity. This place is nothing less than heaven, as the melodic voices of the priests' echo across the Gurudwara, and the faint scent of delicious langar engulfs it.
4. Rohtak Zoo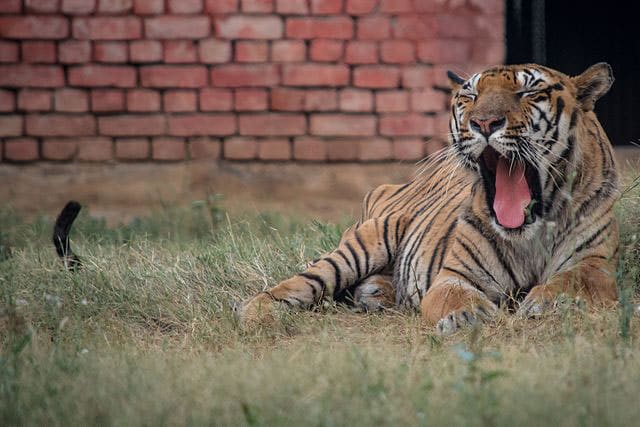 The Rohtak Zoo is present near the Tilyar lake and is also known as Tilyar mini zoo. Animals like tigers, leopards, jackals, wolves, foxes and Chinkaras are present in the zoo. Proper safety measures are taken for tourists. Artificial lakes, waterfalls and hillocks are created in the zoo to create a natural ambiance in the zoo. A wide variety of flora and fauna is available in Rohtak zoo, and maintains a beautiful balance of biodiversity in Rohtak. The beauty of the nature comes alive in Rohtak zoo and makes you acquainted with numerous animals.
5. Meham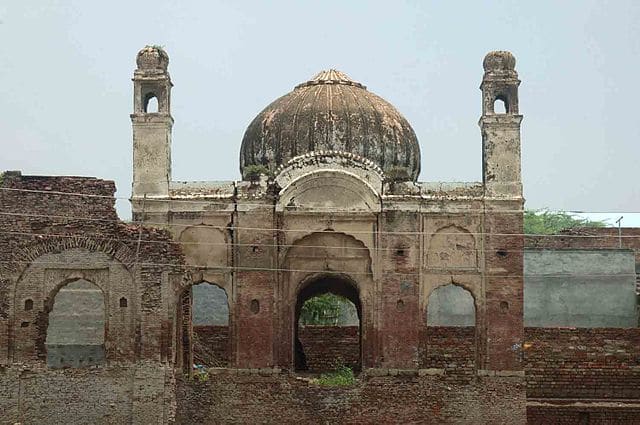 The tiny town of Meham in Rohtak is located on NH 10 highway. It is counted amongst the few Indus Valley civilization sites due to the archaeological analysis that has taken place in this area. Meham is rich in Islamic history due to the presence of mosques and tombs, whereas a few temples reflect the Hindu heritage of the area. It is a bizarre little town which has an interesting history of its own.
No place is ordinary and no town is forgettable. It stands true for Rohtak. While thousands of tourists go to Manali or Goa every single month, it's high time that we give sufficient importance to other regions of India as well. You will get an exposure to a different kind of culture, tradition and language in Rohtak, and the visit will be worth remembering. Rohtak is the home to various tourism sites, and there is no way you can get bored of this city.
Other Major Tourist Destinations In Haryana: