Deeply revered and seeped in Hindu Mythology, the Kurukshetra district in Haryana is one of the oldest cities in India. Many dynasties have ruled over this region with reverence and it is also known to have been a centre of learning during the mighty Maurya Empire. Birth place of the Bhagwad Gita, Kurukshetra has witnessed India through various stages of prosperity and is best known for being the region where the war in the Indian epic, Mahabharata, is said to have taken place. Also known to be the cradle of civilisation itself through the Hindu mythology; this district is one of the holiest places in India and is dotted with various interesting folklore and legends. Here are some riveting destinations of Kurukshetra.
1. Jyotisar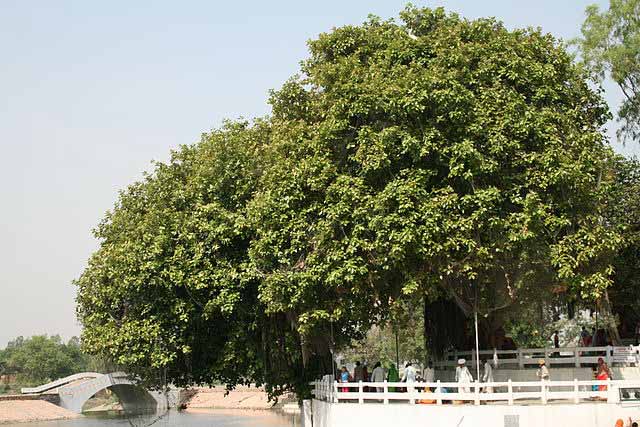 Photo by Ravinder M A, CC BY 2.0
One of the holiest sites in the district, Jyotisar is a quaint town along the Kurukshetra-Pehowa road where the holy Bhagwath Gita was delivered in the Indian epic, Mahabharatha. Before the onset of the war in the epic, Arjuna's wavering will was coaxed by Lord Vishnu's incarnation, Krishna. A banyan tree is still revered in this town and is said to be an offshoot of the holy Banyan tree, which was a witness to the formation of one of the most respected Holy Scriptures in Hinduism, the Bhagwat Gita. An informative light and music show is organised by the Haryana Tourism department at this site periodically that captivatingly narrates parts of the epic.
2. Brahma Sarovar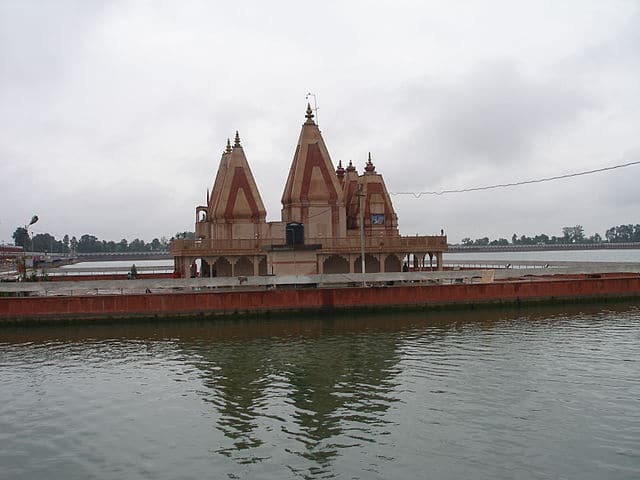 From Public Domain, via Wikimedia Commons
Situated in picturesque Thanesar, the Brahma Sarovar is a water tank that has withstood time's harsh transition and is still preserved to be a holy site for Hindu Pilgrims. Even the world renowned 12th Century scholar, Al Beruni saw fit to mention this enormous man made pond in one of his memoirs about India. Indeed a sight to behold, the sarovar is especially overrun by pilgrims during a solar eclipse since it is believed that a dip in its waters at that time will absolve one of all sins. The northern bank of the Sarovar nestles a shrine to Lord Shiva and legend has it, that the Linga at the shrine was placed by Lord Brahma himself. Truly historic, this water tank is mentioned throughout various ancient texts, making it a must see destination.
3. Kos Minars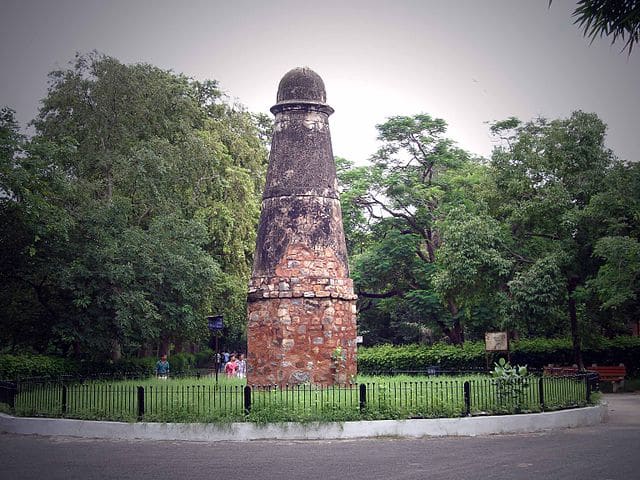 Photo by Anupamg, CC BY-SA 3.0
Kos Minars are medieval milestones that are dotted across various towns in Kurukshetra. These historic monuments in a dilapidated state across the country were known to mark distances during the Mughal Empire, but Haryana has preserved 49 of them and are sure worth a visit. A solid round pillar and about 30 feet tall, Kos Minars were an important part of communication and travel in the Mughal kingdom, although very simple in stature. These monuments are of national importance and must definitely be a part of your itinerary.
4. Sheikh Chilli's Tomb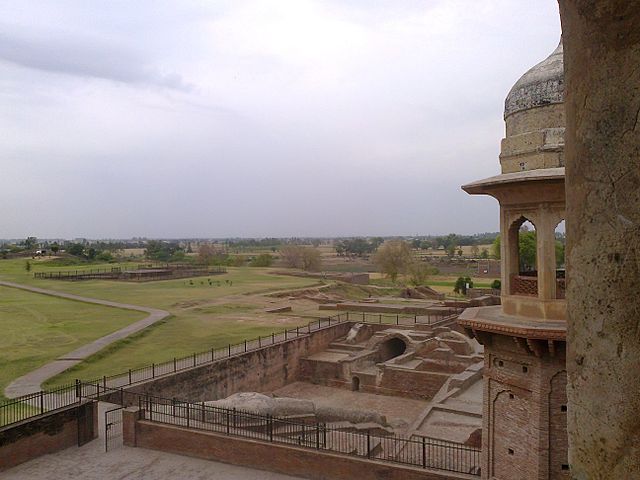 Photo by RichaDevon, CC BY-SA 3.0
Charming in stature and instilled with delicate Persian overtones, this tomb consists of the mortal remains of the great sufi saint, Sheikh Chilli. Housing beautiful mughal gardens, a mosque and a museum, there is also a second smaller tomb said to be dedicated to the saint's wife. The museum within the complex contains some rare artefacts from nearby archaeological sites from various eras of civilization and is truly fascinating to explore.
5. Raja Harsh ka Tila
The present town of Thanesar has the privilege of being built atop an ancient site of archaeological importance. Excavation in the mound known as "Harsh Ka Tila" which is fairly a kilometer long, has unearthed remnants from the 7th century, when the region was ruled by the King Harsha. Displaying a truly fascinating sequence of civilizations from the Kushana period to the very recent Mughal period, some of the most important discoveries of post-Gupta period can be witnessed at this site. An archaeological marvel and a defining discovery, "Raja Harsh ka Tila" is proof of the antiquity of the much revered district of Kurukshetra.
With opportunities to relive moments from the great Indian epic Mahabharatha to surreal peaks into the lives of ancient people of this country, Kurukshetra is an intriguing destination that is as much spiritual as it is historic. Well maintained by the Haryana Tourism Department, it is indeed a worthy destination for a traveller.
Here Are Some More Tourist Spots Of Haryana: