Agra, the city of love, is an attraction that has known to pull people from all over the world. It is, as everyone knows, the home of one of the Seven Wonders and a most splendid architecture of that of Taj Mahal. The first thing every tourist or visitor does when going to Agra is to visit Shah Jahan's creation, and there is no doubt about how it is the sole thing that has attracted travellers from across the globe. But apart from the abundance of brilliant historical monuments, Agra also boasts of a rich culture. Let's go through the top five things you can do when in Agra.
1. Chambal River Safari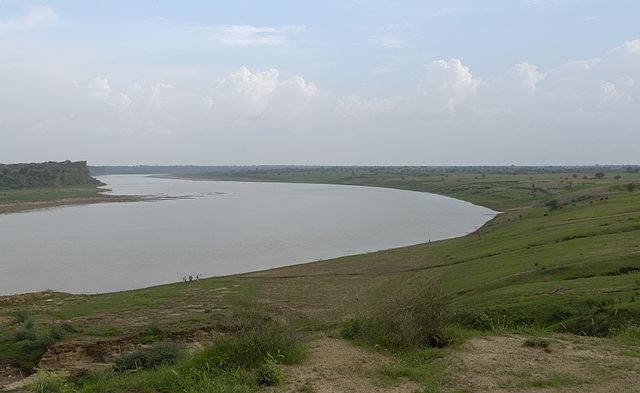 Experience some beautiful bird watching and a splashing river safari that can be found at about 77kms from Agra. It is one of the best activities to indulge in when in the city. There are around 242 migratory and resident bird species that you can watch during the bird watching trip, and travel in a jeep through the national park where you can witness animal species like turtles and Gangetic Dolphins. Camel rides are also common here and it is quite an enjoyable ride for children as well as adults. If you're looking for some refreshment, the River Safari is your best choice!
2. Indulge in Mughal Cuisine
Agra has been the seat of Mughals for centuries, and you'd think that the Mughal culture would not have left it yet. You wouldn't be wrong, because the city still boasts of its rich Mughal roots. This includes its architecture as well as the food. Mughlai Cuisine is very widespread amongst Agra, and the city has many restaurants and hotels solely dedicated to sumptuous Mughal delicacies. Even the streets are filled with some mouth watering dishes. The very popular and loved 'Agra Petha' is something one shouldn't miss at all. Even the multi cuisine restaurants like Hotel Amar, Pind Baluchi, and Pinch of Spice are well-known amidst the locals and visitors alike. Time to Eat is also a famous street food restaurant in Agra.
3. Monuments Galore
What is a visit to Agra without exploring its historical background? There are numerous monuments in the city that you can visit aside from the Taj Mahal. For instance, Agra Fort, Mehtab Bagh, Itimad-Ud-Daulah, Chini-Ka-Rauza, Sikandra (Akbar's Mausoleum), Fatehpur Sikri, Chausat Khamba, Mariam's Tomb, Chatri of Raja Jaswant Singh etc. There are lesser known monuments that most people tend to overlook, but their architectural prowess is nothing short of breathtaking. Every monument of Agra has a distinct quality that adds to the city's ever-present charm, and they should surely all be paid a visit to.
4. Marble Shopping at Subhash Emporium
This shop located on Gwalior Road in Agra consists of the best carvings in marble. Though a bit expensive, the collection of the shop is absolutely splendid and you'd surely end up buying a thing or two. Agra is famous for its marble carving, and Subhash Emporium houses the best of its kind, making it an attractive aspect of the city for tourists. The shop has been in existence for the past 35 years, and given its extensive experience, it is hardly as expensive as the other shops of its type. Whether or not you purchase something from here, it will surely be a delight to watch.
5. Kalakriti Dance Drama Show
There is nothing more interesting and alluring than watching the legendary love story of Shah Jahan and his third wife unfold before us on the stage. The Kalakriti Dance Drama Show presents a marvellous rendition of the story behind the creation and existence of the Taj Mahal, and why it truly deserves to be one of the Seven Wonders of the World. Spending an evening at this Drama theatre with friends and family is a very interesting activity and sure to keep you coming back the next day. The way the replica of the Taj in this show lights up in the evening makes it all the more intriguing a show.
Agra is historically and culturally rich in its heritage, and witnessing the relics of the Mughal Era is nothing but delightful, but as Agra remains a popular tourist location, the number of other attractions also can't be missed.