The city of Meerut is located near the national Capital Delhi and is an important ancient city of India. The city is also an important industrial town and is the largest manufacturer of musical instruments and sporting goods etc. in India. The settlement in the area date back to the Indus Valley Civilization and the city has been mentioned as Hastinapur in the ancient epic Mahabharatha. Meerut was also an important center of Buddhism during the Mauryan Empire. Here's a list of the best places to visit in Meerut.
1. Augharnath Mandir
Also known as Kalipatan Mandir, the Augarhnath Mandir is an important historical site in Meerut. The temple is although not a much frequented religious site was one of the centers where the mutineers planned their operations during the 1857 rebellion of India. The temple also has a memorial which was built in the honor of the 1857 revolutionaries.
2. Hastinapur
The ancient town of Hastinapur was once a booming capital of the Kuru kings in ancient India. The town is famous for being the birthplace of the Pandavas, the protagonists of the Hindu epic Mahabharata. The son of emperor Ashoka also built various temples around the city during his reign. Hastinapur is also famous for its Jain temple which belongs to the Digambar sect and various other Hindu temples.
3. St. John's Church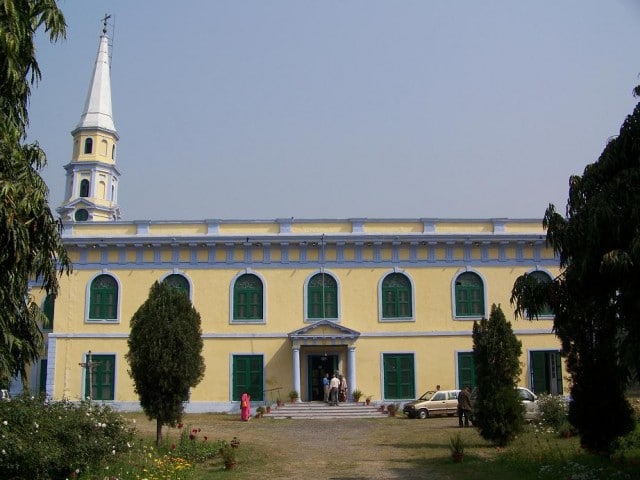 Located in the cantonment area, St. John's Church was established by the East India Company in 1819. The church was built in a neo-colonial style of architecture and is considered as one of the oldest churches in Northern India. The church was also the site of few battles between Indians and the British during the revolt of 1857.
While being an important industrial town, Meerut in Uttar Pradesh is also one of the important ancient cities mentioned in the Puranas. The above-mentioned attractions are the best of the historical monuments located in Meerut. The various temples at Hastinapur to the historical sites like Augarhnath Mandir are a must visit in Meerut.
More Places To Visit In Uttar Pradesh: