Visitor Information
Famous for: Sightseeing, Boating facilities, Pilikula Botanical Garden, Arbetorium, Pilikula Golf Course, Zoo, Theme Park, Manasa Water Park, Picnicking Adventure, 3D Theatre, Eco-tourism, Educational site, Connoisseurs, Ayurveda Health Therapy Centre.
Entrance Fee: You pay a separate fee at all checkpoints. Fee of Rs125 for video cameras and Rs30 for still camera are taken; Botanical museum and Arbetorium are free of cost. Average fee for entry of children is Rs20 and Rs50 for adults, while foreigners pay Rs100.
Visiting Time: From 8:30AM to 5:30PM, the Pilikula premises remain open to public. The Biological Park opens at 9:30AM. The Sasya Kashi, Heritage Village, Nisarga Dharma Office, Science Centre opens at 10:00AM. The Water Park opens at 10:30AM. The Botanical Museum and Nisarga Dharma Office remain closed on Sundays. The rest branches are closed on Mondays except for the water park which is open for all 7 days
Visiting Duration: Between 8 hours to a whole day.
Close to the beautiful coastline cosmopolitan city of Mangalore, the prime port city of Karnataka, in Vamanjoor, the Pilikula Nisarga Dharma is a haven of fresh air and nature at its purest. Spread across 370 acres, the Pilikulanisarga Dharma Society has maintained the area surrounding the huge lake, theme park, biodiverse zoo and theme park, water park, heritage village to provide its tourists, with a day packed with knowledge and amusement.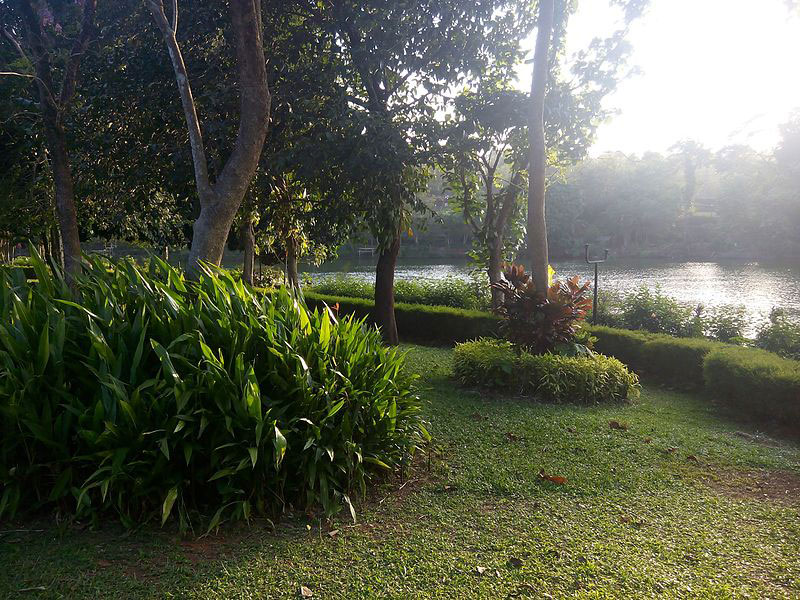 Traveler Tips
The best advice would be to start exploring the place from morning to not miss out on stuff.
For the bold hearted, the snake centre here is amazing.
There is an aquarium inside the Zoo that you cannot afford to miss to catch the local unique varieties of fishes of Western ghats.
Since it covers a huge expanse of the ground, there are also buggies available at a price of Rs 200-300 for transporting you from one end of the park to the other.
You might want to carry your binoculars which would help you spot the many rare species of birds flying.
Things to Do
The Manasa Water Park is the ultimate spot to have the time of your lives with your kids and family if you're a fan of water sports and adventure.
Boating facilities are also available here which offer the ultimate rejoice in the beautiful lake of Pilikula.
The Regional Science Centre is a must visit to gain a lot of insight and get educated on the little and huge aspects that scream science. Come here along with your kids and folks to the 3-D theatre with its astounding visual effects and drama or to the Taramandal and gaze at the artificial yet amazing space-like ambiance created.
Learn about constellations and the little facts about space and science.
The Botanical Park and Zoo with its cluster of animals unique to the Western Ghats is an amazing place to spend time in. It is one of the rare places where animals are not caged unlike in a conventional zoo are free to roam about in their natural habitats, are only separated from the visitors by a wire mesh and blocks.
Must visit the Artisan Village which lets you see up close how the various workers from potters to blacksmiths to artists work every day to earn their livelihood and provide us with the best home-use products like pots, farm tools, kitchen jugs,
Visit the old colonial house called Guthu House which is adorned with carvings and traditional Indian symbols.
Availability of Guides
There are guides available as buggy-riders and inside the Zoo waiting to enrich you with the cultural essence here and help you imbibe the most out of your trip.
Best Time to Visit
October to February is the most pleasurable time to visit Pilikula and you can also catch some migratory birds in this season.
How to Reach
Nearest airport is the Mangalore International Airport while the Mysore airport is 215 km from here. You can book a cab from Mangalore or opt for the regular buses plying to reach here. The roadways are more convenient option here than flights or trains.
Interesting Facts and Trivia About the Pilikula Nisargadhama
In the native language of Tulu of the people here 'pili' means tiger and 'kula' means lake, so Pilikula literally implies 'a pool of tigers'.
In the archaic day's tigers would loiter around and this is where they would sip water from, hence the name has been given to the lake.
The Pilikula Arbetorium has a whopping 6 acres dedicated to remedial and therapeutic plants with more than 460 varieties, thus making it a common feature of visit for the botany students and practitioners of Ayurveda.
There are 9 aquatic ponds in the total expanse of the water body here.
A 48-acre Golf Course with the name of Pilikula Nisargadhama has also been established here where a lot of seasoned golfers come to practice and play very frequently.
The Annual Pilikula Challenge Cup, is a great time to interact and have a good game of golf with players from Bangalore, Coorg, Chikmagalur, Mysore, Chennai.
Since it has a tropical rainforest, Pilikula Nisarga Dharma is home to many endangered species of plants and animals that aren't found anywhere else.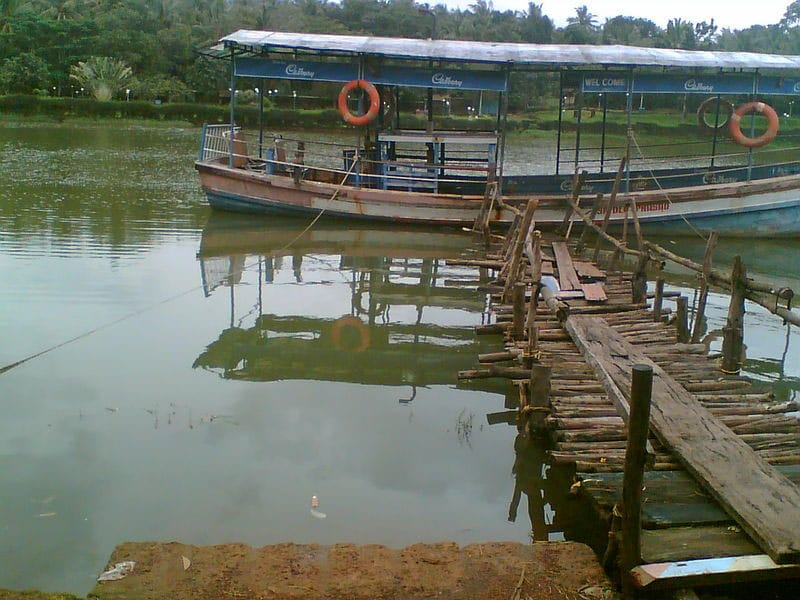 Nearby Attractions
Tannirbhavi Beach
Panambur Beach
Sammilan Shetty's Butterfly Park
Surathkal Beach
Sultan's Battery
Nearby Restaurants
Palkhi
Gajalee
Naivedyam
Kadal
Cochin Bakery
Lalith Bar & Restaurant
Keep aside a day or a two from your trip to Karnataka to visit this scenic, eucational yet close-to-nature picnic spots.