Visitor Information
Famous For: Unbelievably clean beach, Sightseeing, Adventure and Water Sports, Sea Food, Photography, Sunset Point, Experience Seeking and Wandering, Connoisseurs.
Entrance Fee: Rs60 for Indians and Rs350 for foreigners.
Visiting Time: Remains open from 10AM to 5PM throughout week except Wednesdays.
Visiting Duration: Between 3 to 4 hours is the average time of duration that you might spend here.
In the largest city of Karnataka, Mangalore the prime port city here which is well known for its immaculate beaches and open minded hustling people, lies the Panambur beach, complete with its beautiful tides and tidy shores which makes it the most popular beach. There are tonnes of exciting options available for everyone's preferences out here.
Traveler Tips
Due to the concern of safety regarding the particular adventure, not all events are available all through the year.
If you wish to go there specifically with a few things to try out, make sure you call them and confirm once. www.panamburbeach.com/contact-us/
The over commercialized beaches across India make it impossible to have a peaceful time while vacationing. Panambur beach is extremely less crowded during the right seasons and will make for a good time to bond with your family and with the sea.
If you're looking forward to a peaceful getaway by the shore, avoid coming during peak season time, as it'll be a bit too crowded here.
If you wish to sieve most out of your visit and imbibe the shore into your veins, you must book from among the 20 Eco friendly cottages very close to the seashore offered by Bluebay.
Renowned as one of the safest beaches in India, there up to 20 trained lifeguards stationed by the shore all the time which makes it a lot easier for parents to have a good time.
Recognized as the cleanest beach in India through various surveys, you'll be stunned to find such pristine ambiance for yourself at a popular beach in India.
Best sea food joints of Mangalore serving only the authentic lip smacking delicacies, all lie in the belt of this beach.
There aren't a lot of amazing vegetarian eating outlets very near to the beach.
If you plan to sleep on the golden sands here with just a bed sheet and the sky full of stars for your roof, it is an extremely viable option here at Panambur and you should definitely go ahead with it. The only problem might be mosquitoes, so make sure you have a ton of lotions/ mosquito repellent creams.
Do not try your hand at surfing or other non- monitored sporting activities without the knowledge of the trainers/lifeguards here.
Carry a water proof sunscreen without fail.
Be nice and help it maintain its status of the cleanest beach of India by not littering around.
Things to Do
Come down for one of your most amazing vacations with your loved ones by the shore.
If you've always been fascinated by the action sequences in Bollywood dramas and want to splash around water in your bike, jet skiing is an extremely popular and safe sport to be tried here.
Horse and camel rides are available for all the animal lovers out there for nominal rates to give you a ride of your life.
ATVs are available for you along with a driver for riding through the sands for a certain price.
Night Camping is a much sought after activity here that allures the young and old alike. Bonfires, impromptu talent hunts, singing, dancing and activities of mere merriment are significant about the nights here.
Dolphins are also known to have been spotted here so be prepared to capture some of the cutest sea moments during the right seasons.
If you've ever wished to feel how it was like to get transported in the yesteryears, welcome the majestic horse drawn carriage services available here.
Surfing is also possible in the tides here.
Availability of Guides

There are no guides available for your personal tour and interpretation of this beach. Although there'll throughout be guides in case you want to try out adventure sports.
Best Time to Visit
Between October and February is undoubtedly the best time to visit the beach.
How to Reach
The beach is located 10km away from the City Centre, extremely well connected through all means of transport to the rest of the city.
Roadtrips from Bangalore(355kms), Kannur(150kms), Manipal(56kms) are also possible.
Nearest airport is the Mangalore International Airport.
Interesting Facts and Trivia About the Karanji Lake
The word 'Panam' is defined to be called 'money' while 'Ur' in the native language means 'village'. Since this beach, since always has given a lot of the people a livelihood, it was called Panambur.
The New Mangalore Port exists south of here.
It is under the administration of Mangalore City Cooperation.
Kite festivals, boat races, sand sculpting contests and air shows are periodically organized here.
Currently under the private banner of "Panambur Beach Tourism Development Project".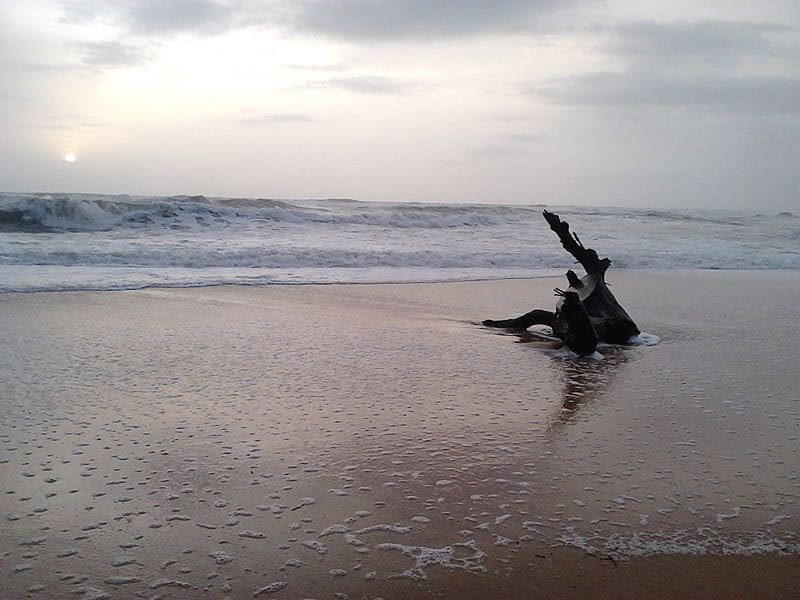 Nearby Attractions
Kudroli Gokarnath Temple
New Mangalore Port
Sultan Battery
Bejai Museum
Kadri Hill Park
Nearby Restaurants
Golden Reef Beach Bar & Restaurant
Giri Manja's
Gajalee Sea Food
Sagar Ratna
Ideal Cafe
You cannot miss to frolic around in this one amazing beach of Deccan India. Fun and marvel, awaits you.