Recently renamed to Kalburgi, which means the stone city, Gulbarga is a popular historical town in Karnataka. The region came under conflict between the Rashtrakutas and the Chalukyas, of whom the latter took control of the area and ruled it between the 6th and the 12th centuries. Gulbarga as we know it today was founded by the Bahmani Sultans in the 14th century and was later ruled by the Nizams of Hyderabad through the 18th to the 20th century. The town is known for its various temples and tourist attractions. Here's the list of the best places you need to visit in Gulbarga.
1. Gulbarga Fort
Gulbarga Fort was built after the decline of the Chalukyas in the 12th century by Raja Gulchand of the Warangal Kakatiyas and was expanded and improved to its grandest state by the Bahmani Sultans in the 14th century. The structure is one of the earliest examples of the cross between the Indian and the Persian architectural styles and was built using lime mortar and granite.
2. Sharana Basaveshwara Temple
The temple was built in the 12th century by the Lingayat Saint Sharan Basaveshwara who was a famous Hindu philosopher. Sharana Basaveshwara Temple is built in a distinctive style unlike any of the 12th century temples in the region and is apparent of the artistry through its various stone carved pillars, towers and various flowers, elephants and garuda on the temple walls.
3. Hazrat Khwaja Bande Nawaz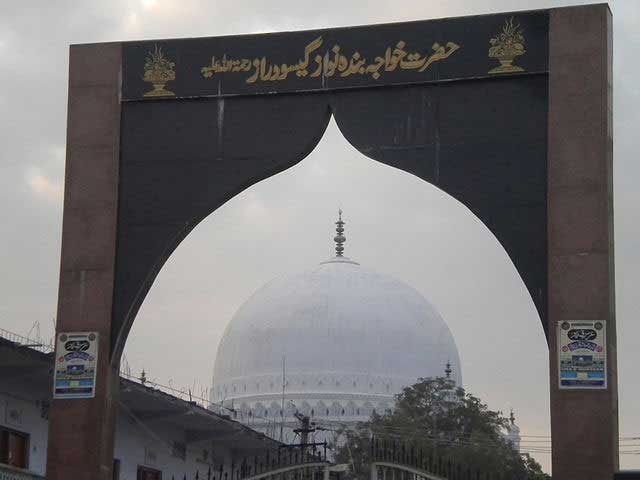 The mausoleum of Khwaja Banda Nawaz, a Sufi saint of the Chishti order, Hazrat Khwaja Bande Nawaz is one of the most frequented places in Gulbarga. The structure of the mosque is built in a style that crosses the Indian and the Persian styles and contains a library with over 10,000 books. The books are primarily written in Urdu, Arabic and Persian and are of great significance.
4. Koranti Hanuman Temple
Koranti Hanuman Temple is a comparatively newly built temple, consecrated in 1957. The temple is built in a striking Hindu architectural style and is dedicated to Lord Hanuman the mighty monkey deity. The temple is famous for its massive idol of lord hanuman that attracts several tourists and devotees to this site.
The city of Gulbarga saw its prime during the reign of the Chalukyas, however due to the successive invasions after their decline none of the structures from the era could be found. The above-mentioned places are the most frequented places in Gulbarga and are a must visit.