Visitor Information
Famous For: Mukti sthala, pilgrimage
Entrance Fee: NIL
Visiting Time: 6 AM to 12:30 PM and 5 PM to 8 PM
Visiting Duration: 2 hours
Mahabaleshwara Temple is one important pilgrimage site for the Hindus but it is not just limited to that. People from many sects visit this place in Gokarna. The temple is beside Arabian Sea and is surrounded by hills. The scenic beauty of this place makes people bereft of words.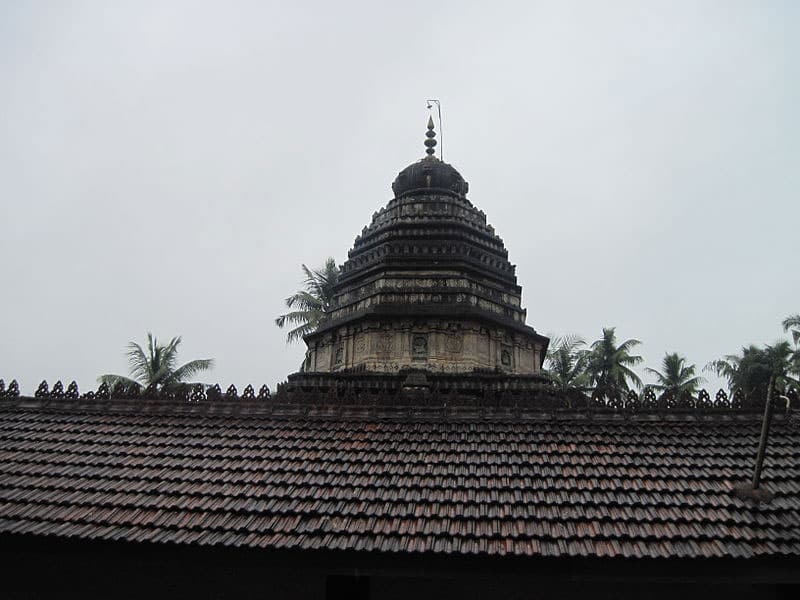 Traveler's Tips
There are many adventure and outdoor activities in and around the place like trekking, water sports and more.
There is free distribution of anna prasadam and that too two times a day. The time schedule for this is 12 noon to 2 PM and 7:30 PM TO 8:30 PM.
Things to Do
Om beach near to this temple provides a dozen of activities to be explored and experienced. You can do trekking, parasailing, snorkelling and banana boating.
Then there is cocopelli surf school, where you could learn the ABCs of surfing and enjoy the waves.
Murudeshwar is a host to many water sport activities which must be tried out at least for once while you are here.
Best Time to Visit
The grandeur of the temple remains so throughout the year. So, you can visit it in any of the month you want.
How to Reach
Mahabaleshwara is well connected via the transport links.
The nearest airport is the Goa airport which is 155 km away. From goa, you can hire a taxi and reach mahabaleshwara.
The nearest railway station is Kumta which is just 10 km away from here. You can take a bus or taxi to reach to the temple.
Regular buses also run from different places like kumta, kanwar, Bangalore. The nearest bus statsion is just a km away from the temple.
Interesting Facts and Trivia about Mahabaleshwara Temple
The temple is dedicated to Lord Shiva and serves him.
It is situated beside Arabian Sea.
The idol is approximated to be 1500 years old.
This place is also known as Bhookailas.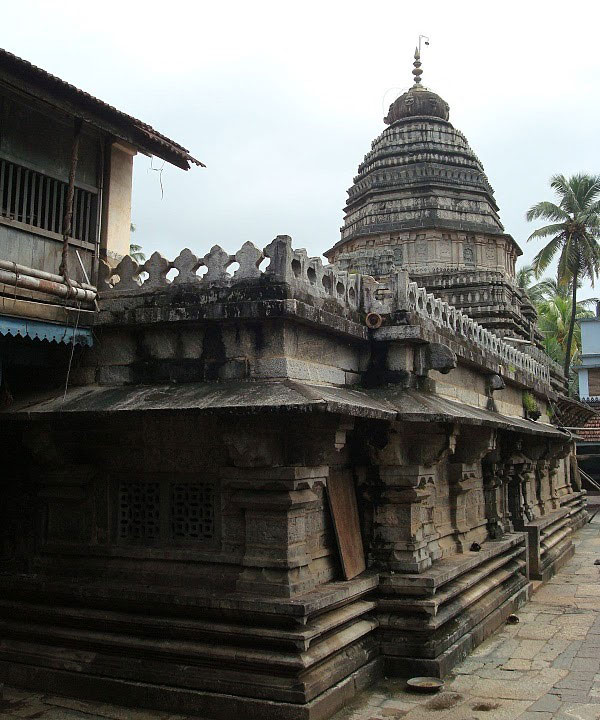 Nearby Attractions
Gookarna beach
Kudle beach
Anshi national park
Karwar
Kotitirtha
Paradise beach
Om beach
Half moon beach
Dandeli wildlife sanctuary
Maha ganpati temple
Bhadrakali temple
Golibeera beach
Nearby Restaurants
Surya café
Om shree ganesh restaurant
Namaste café
The dolphin view restaurant
Sea lounge
Makara restaurant
Hot spot restaurant
The serene and the pious atmosphere of the temple helps you soothe down and retain your calm. Mahabaleshwara Temple is a must visit because apart from being a pilgrimage site, it is an adventurous and exotic destination too. With its surreal beauty and divinity, this temple has a lot in store for everyone who visits here.