Resting at an elevation of 6,640 feet on a hill top in the Udhampur district of the Indian state of Jammu and Kashmir, Patnitop is one of the most popular hilltop tourist locations. Set amidst the dense forest cover and misty clouds, this hill station is situated very close to the course of the Chenab river and forms a charming part of a plateau of the Shiwalik belt of the Himalayas. Blanketed with snow throughout in the winter months, this beautiful spot has dozens of places one can visit to enjoy a restful and refreshing holiday. Located 110 kilometres from Jammu, this relatively unknown region is devoid of commercialization and a hassle-free zone making it an ideal destination to explore unique spots and spend a refreshing and idle holiday. The top 5 places one should visit in Patnitop are enumerated here.

1. Nathatop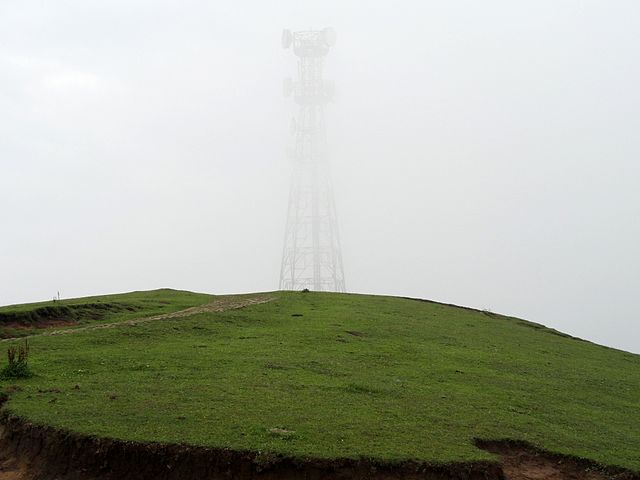 A very popular tourist attraction, Nathatop is situated on the Patnitop – Sanasar Road at an altitude of 7000 feet. Providing a most enchanting sweeping view of the snow covered mountain ranges on all sides, from this mesmerizing spot one can glimpse the lower Shivalk ranges and Brammah Massif of the majestic Kishtwar ranges which features peaks like Flat Top, which rises up to 6,103 metres; Brammah I, at an elevation of 6,416 metres; Brammah II, rising up to an altitude of 6,485 metres and Arjuna, which is 6,230 metres high. Also well known for adventure activities offered here like paragliding, skiing and trekking, the region also consists of several fresh water springs which are quite acclaimed for their medicinal qualities.
2. Baglihar Dam
Also known as the Baglihar Hydroelectric Power Project, this controversial but breathtaking dam is located on the Chenab river in the Doda district of Jammu and Kashmir. An engineering marvel, this piece of architecture is an illustration of the effect mankind has on the nature. A beautiful sight constructed meticulously in the middle of the mountains, this dam can be viewed from the Jammu Srinagar Highway but it certainly warrants a visit up close.
3. Sanasar Lake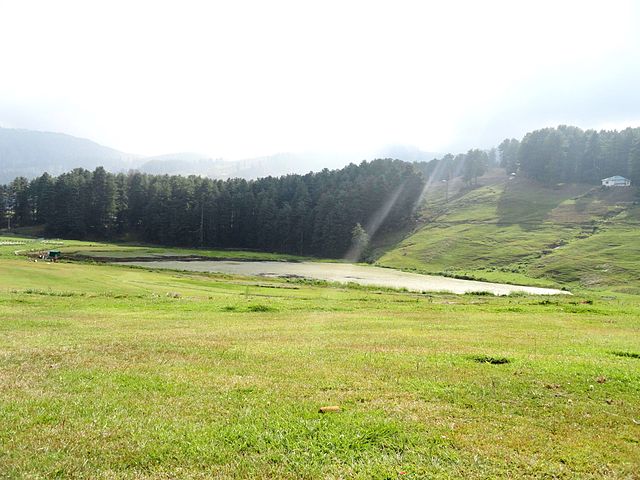 A comparatively unexplored site of Sanasar lake, located 20 kilometres from Patnitop, derives its name from the two villages of Sana and Sar. Situated at an altitude of 2050 metres above the sea level, this region forms one of the remotest parts of the state. Offering enchanting views of the surrounding Himalayan mountains, this region comprises of dense vegetation cover, sparkling spread of the lake water and grazing horses, creating a most peaceful ambiance. Hailed as an adventurer's paradise, Sanasar offers activities like Rock-climbing, Abseiling, Paragliding, Parasailing and Hot-air ballooning. A chance to fly among the clouds with a beautiful view of the green mountains below and a bird's eye-view of the snow-capped mountains afar, aero-adventures here are a thrilling experience.
4. Madhatop
Rising above 2000 metres, Madhatop provides an excellent 5 kilometre trek from Patnitop. Ideal for adventurers and also for a calm holiday, Madhatop offers several adventure activities and provides a serene environment amidst the gentle mountain slopes in a salubrious weather.
5. Shiva Garh
Situated at an elevation of 3500 metres above the sea level, Shiva Garh lies 11 kilometres away from Patnitop and offers a thrilling trekking experience. An enthralling trek and a gorgeous destination, this spot has been described by visitors as pristine, silent and rejuvenating. With only cattle bells ringing through the air, as herds of cow graze across the meadow, deep in the lush greenery of this region, from adventure enthusiasts to nature lovers and everyone in between will fall in love with this place. The picturesque site of the encompassing snowy peaks adds to the wondrousness of this site.
With many more glorious sites to its name, Patnitop is one of the most unblemished and uncharted hill stations in the state of Jammu and Kashmir. To catch a glimpse of the dazzling Himalayan mountains, pristine valleys, sparkling lakes, thick cover of forests, Patnitop is the best site to visit.
More Tourist Hotspots In Jammu and Kashmir: