Founded by and named after Raja Udham Singh, the city of Udhampur is located in the Udhampur District in Jammu & Kashmir. The fourth largest city in the state and the second largest in the Jammu region, this city is located at an altitude of about 755 metres among the dense forests of Eucalyptus trees in the Shivalik range of the Himalayas. A capital of the Udhampur district, the city also serves as the Northern Command headquarters of the Indian Army. Lying 68 kilometres from Jammu and 23 kilometres from Katra, Udhampur is a site of mesmerizing beauty with dozens of attractions waiting to be explored. Listed here are five such breathtaking places one must visit in Udhapur.

1. Krimchi Temples
Said to be constructed in 11th or 12th century, the temples in Krimchi, also known as the Pandava Temples, carry historical significance through the Hindu mythology of Mahabharata. The seven antediluvian temples here, four large temples and three small ones, are dedicated to Lord Shiva. They are situated atop a stone complex with tiny streams flowing close by. The abstract and intricate architecture of the temples suggest a strong Greek influence. They comprise of sculptures of various Hindu Gods and Goddesses including Ganesha, Parvati, Shiva etc. It is believed that the Pandavas stayed here for some period of time during their exile. The main temple in the complex stands 50 feet tall shrouded in amazing architecture. Also a picturesque spot, Krimchi is a must-visit site for anyone looking to delve into Hindu mythology or just out of pure historic curiosity.
2. Sanasar
Located 19 kilometres from Patnitop, the lovely region of Sanasar is named after two tiny lakes of 'Sana' and 'Sar' at an elevation of over 2000 metres. A site known for offering thrilling adventure activities, Sanasar offers rock climbing, abseiling, paragliding, trekking, para-sailing hot-air ballooning etc. One of the remotest areas of the state, Sanasar is an unblemished destination of wondrous meadows and dense cover of forests. Known as "Mini Gulmarg" for its Gulmarg-esque qualities, Sanasar is set in a bowl-shaped lush green meadow with the Cedar trees standing tall and enclosing the land, providing an enchanting sight. Furthermore, Golf fans have taken the advantage of the huge expanse of the dense green grasslands to open a Golf Course for those seeking to enjoy the thrill of this royal sport.
3. Patnitop
One of the most popular hill stations, Patnitop is located at an elevation of 2024 metres, 112 kilometres from the city of Jammu on the Udhampur – Srinagar road. Resting on a plateau in the Shivalik belt of the Himalayas, Patnitop overlooks the course of the Chenab river that flows close to it. Comprising of eye-dazzling sights blanketed by thick forests of Cedar and Blue Pine trees, the site is entirely shrouded by snow during the winters. Ideal for skiing and sledging, the meadows here are a spectacular sight and offer a sweeping view of the encompassing misty blue mountains ranges. Perfect location for solitary or romantic walks, the woods of Patnitop provide a much needed serenity.
4. Mansar Lake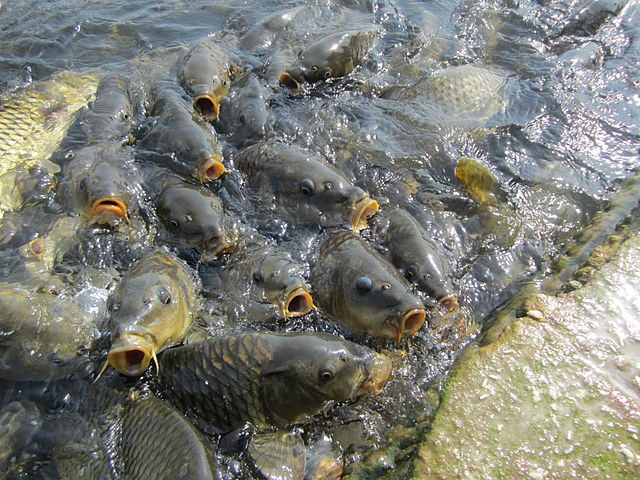 Situated 62 kilometres from the main town of Jammu and about 40 kilometres from Udhampur city, Mansar Lake is one of the most beautiful lakes of India. With dense woods blanketing over the hills and covering all the land till the shores of the lake, the glittering blue water, and the misty mountains, all of which make this is a terrific sight. Sprawling in an area more than a mile long and half-a-mile wide, the lake is not just a popular tourist destination but is also revered as a sacred site owing to a historic legend that link its sanctity to the Mansarover lake as well. Further, a region well known for the wide variety of flora and fauna that finds its home here, some common wildlife that can be spotted here include Spotted Deer, Neelgai and water birds like Ducks and Cranes.
5. Surinsar Lake
9 kilometres away from Mansar Lake is the comparably smaller but nevertheless lovely and less-explored Surinsar Lake. With the backdrop of glorious hills, the lake also features a small island right in the middle of it. Due to several superstitions and religious practices observed here, activities of swimming and boating in the lake are not permitted. One can idle around this relaxing sight, breathe in the fresh mountain air, take pleasure in the picturesque sight and also enjoy an exciting bird watching experience. A stop of migratory birds and a breeding ground for many endemic bird species, Surinsar Lake is very much like a tiny bird sanctuary where one can catch glimpses of several charming birds. This wealthy flora and fauna habitat makes it a wonderful destination to have a peaceful and refreshing holiday.
Just five of what could easily be ten or twenty places, Udhampur is a region of never-ending charm. Set deep within the Himalayan mountains, this pristine sight provides a most memorable holiday experience.
Other Major Tourist Destinations In Jammu and Kashmir: