Part of the Hindu Kush Himalaya (the natural enchantress), Changtang Cold Desert wildlife sanctuary is meant for adventure seekers who dare to visit such remote, desolate landscape on the Earth. This high altitude wildlife sanctuary is located in the Ladakhi Changtang plateau in the Leh district of Jammu and Kashmir. From Eastern Ladakh, Changtang stretches to approximately 1,600 square kilometres into the east of Tibet and is definitely worth a visit for nature lovers. It is considered as the second largest nature reserve after the Northeast Greenland National Park.
Spread across an area of 4,000 sq km amidst vast plateaus, it comprises of world famous high altitude water lakes- Tso Moriri (highest lake on Earth), Pangong Tso and Tso Kar. The Korzok village, beside Tso Moriri Lake, considered to be the world's highest inhabited village, is a must visit place to be visited by all the tourists who come here. It is also famous for its Korzok Monastery. The elevation of the sanctuary ranges from 14,000 to 19,000 feet. Despite the harsh and dry weather, the renowned Changpa and Drukpa nomads reside here. Extreme military activity in 1962 disturbed the ecology of Changtang which led the government to approve a vast area for the Changtang Wildlife Sanctuary to protect its diversity of flora and fauna.
Climatic Conditions
Due to high elevation, the region is very cold where the temperature ranges from -5 degree Celsius to freezing -35 degree Celsius. So, make arrangements for enough woollen garments, adequate water and food in prior. The summer is comfortable but of short time period. Also, thunderstorms can occur at any time of the year.
Best Time to Visit
The best time to visit Changtang Wildlife Sanctuary is between May and December, considered the best time to enjoy the weather.
Wildlife at Changtang Wildlife Sanctuary
Flora
This sanctuary has natural grasslands and more than 200 species of wild plants that grow in the higher pastures. These wild plants are food for animals that live here. Although the vegetation is sparse, the harsh and extreme climatic conditions have resulted in species which exhibit remarkable characteristics. Some rare, vulnerable and endangered plant species with medicinal properties have been discovered in this sanctuary.
Fauna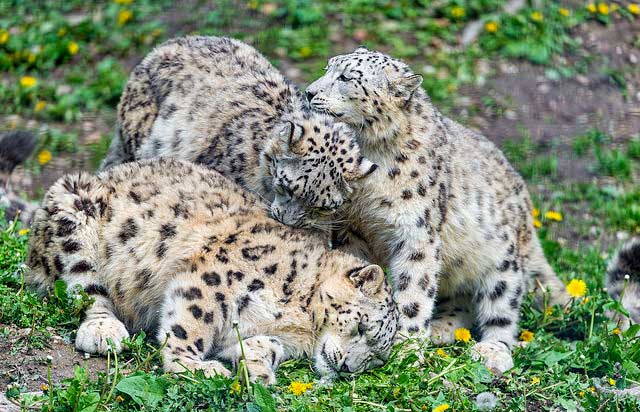 It is one of the few places in India which is home to Kiang or Tibetan wild ass and the rare black-necked crane. Snow leopard is the major wildlife here. Some of the rare animals found include Tibetan wolf, Tibetan argali, wild yak and Tibetan gazelle.
Other species include Tibetan antelope, lynx, wild dog, blue sheep, Ibex, Ladakh Urial, bharal, brown bear and the omnipresent mormot. There are 44 types of water bird and seasonal species of migratory birds. Avian-fauna includes Brahminy Ducks, Brown-headed Gulls etc. The lakes are a hub to a number of avian lives.
Distance From Nearby and Major Cities
Srinagar – 256 kilometres
Jammu – 297 kilometres
Shimla – 342 kilometres
Chandigarh – 388 kilometres
Delhi – 613 kilometres
Lucknow – 874 kilometres
Kolkata – 1661 kilometres
Mumbai – 1731 kilometres
Pune – 1817 kilometres
Hyderabad – 1861 kilometres
Bangalore – 2352 kilometres
Chennai – 2360 kilometres
Nearest Airport – Leh airport is the nearest airport. There is facility of regular flight services from New Delhi to reach Leh.
Nearest Railway Station – If you wish to travel by train, then Udhampur Rail station is the option for you.
Road Accessibility – To reach this attraction by road, one has to take the road to Leh which offers some breath taking view.
ne can either opt to reach Leh from Manali or from Srinagar. It is imperative to check the road condition before you plan for a trip. Also there are frequent luxury buses and private cars available to this sanctuary.
Accommodation Facilities
Ladakh offers a number of hotels with suitable amenities that are considered best for accommodation like 'The Grand Dragon Leh Ladakh', 'Hotel Holiday Ladakh' among many others.
Entry Fee
Be sure to take permission from District Magistrate of Leh prior to visit of protected area.