The Kashmir Valley is famed for its beauty and nestling in the foothills of the majestic Himalayas, it's no surprise for anyone who has witnessed the beauty of this region. Patnitop is a hill station in Kashmir, located at an elevation of 6,640 ft. Even though temperature in summer reaches to 40°C, the place does not shower heat waves upon its tourists. The scenic beauty of Patnitop blooms in various hues depending on different seasons. Planning a trip to Patnitop depends on what you want to get out of your experience in this hill station. If you enjoy snow fighting with your friends or want to ski down the hill top, then spending a winter in Patnitop is your perfect choice.
| | | |
| --- | --- | --- |
| Months | Conditions | Our Recommendation |
| May to June | Patnitop is one of the most popular tourist places during summers. Paragliding and Trekking are the adventure sports offered here. Sightseeing and other tourist activities are also enjoyed. | Popular Tourist Season |
| November to March | Good time for snow lovers, you will enjoy all the sightseeing. Skiing is fun during this part of the year. | Ideal Time |
| July to September | Rainfall wont hamper most of the tourist activities. It's less touristy during monsoons, so you may get good discounts. | Off Season |
How to Reach Patnitop?
The Sri Nagar International Airport is your nearest bet if you decide to travel by air. The airport is itself located approximately 187 kms away from Patnitop. If you enjoy a train ride, then book a ticket to get yourself to Udhampur Railway Station and reach Patnitop wthin an hour and a half either by means of buses or cabs.
What to Do in Patnitop?
One of the favoured tourist spot in this hill station is Nathatop. Drive out to Nathatop and book a paragliding or skiing experience amidst the backdrop of Kashmir Valley depending on the season.
The ancient temple of Naag Mandir, is yet another attraction and a local pilgrim centre. Come, festive season and Naag Mandir lights up in the aura of cultural and mythological antiquity.
Also, pay a visit to the Mansar Lake and Sanasar Lake which is set amidst nature's bounty.
There are plenty of local places of rare scenic beauty like Madhatop, Billoo Ki Powri and Kud Park roaring with beauty not in its extravagance but in its simplicity.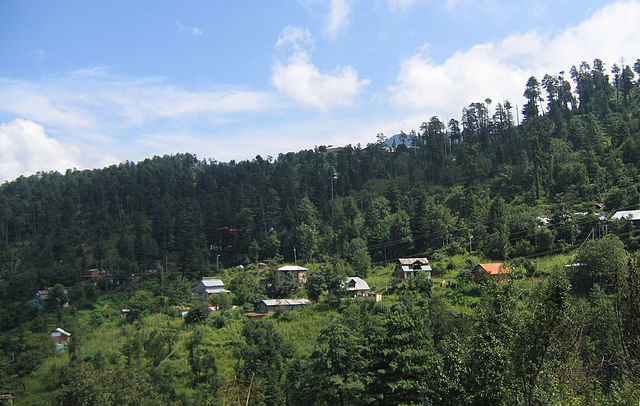 To pay a visit to Patnitop and spending a day or two in this hill station is definitely worth it. Experience nature in all her simplicity and abundance; imparting a sense of tranquillity in you.