Have you ever been to a city with the strength of steel, divinity of Gods and loads of goods to shop? If you are wondering, which city is this, it is none other than Bhilai. This giant city is the major economic hub of Durg district, located in eastern central Indian state of Chhattisgarh. This city is a perfect blend of natural beauty and man-made miracles. The climatic conditions are a bit hot here but you need not worry as there are many amazing places where you can beat the scorching sun. You should not miss packing your bags for this place. Let us look at some of the major tourist attractions here in Bhilai.
1. Dhamdha
Dhamdha is pretty famous for an ancient temple and fort. That temple is much regarded as the holiest place of Bhilai. People believe that those who come to the temple with reasonable desire in their hearts will never go back with dissatisfaction. This temple has been the major source of attraction for people who come to Bhilai from various parts of the country. The ancient fort present here in this place also adds more beauty to the eye of the tourist. This pilgrimage place is just 35 km away from Bhilai.
2. Maitri Bagh Zoo
Maitri Bagh Zoo is actually a mixture of a park and zoo. So, this peculiar place serves you as an entertainer as well as an Educator. The rich diversity of animals and birds present in this zoo is truly awesome. The literal meaning of the place in the vernacular language means "garden of friendship". This name was kept in order to represent the harmonious relation between India and USSR. This park amazes you not only with its animal diversity but also with different kinds of shows played in the park. The musical fountain is another significant attraction of this park. This park was constructed by the steel plant authorities.
3. Steel plant
Bhilai proudly presents to you one of India's biggest steel manufacturing unit. The Bhilai steel plant was set up in the year 1959 with the graceful assistance of the Soviet Union. This steel plant functioning has totally changed the fate and face of the Indian manufacturing industry. Industrialization accelerated in India only after the setup of this steel plant. Visitors are allowed inside the plant under special permission. Every year many tourists and engineering students come to this humongous steel plant.
4. Tandula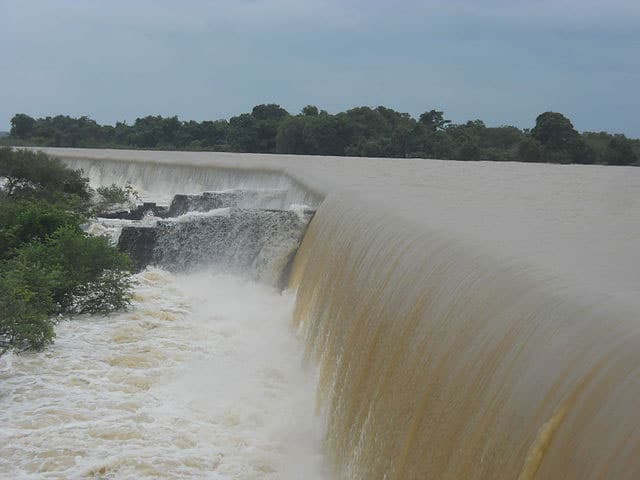 This place is very famous among the locals and also for the tourists. Tandula is merely 60 kms away from Bhilai or maybe you can regard it as a 1-hour bike ride from Bhilai. This place is astonishingly beautiful and will surely mesmerize you. The dam built on Tandula has already proved itself as the must go picnic spot for the locals and visitors. This is the perfect spot to beat the heat and also to enjoy the nature at its prime. This place sets you up into a good mood with naughty noises of its gleaming waters.
5. Civic Center
This is the best shopping destination in Bhilai. You can just loose yourself in this place. The civic center has a lot to offer to you. Many social activities, promotional events, and even amusements show are performed here. This is the best hangout place for children, youth, and adults. This place is constructed in a peculiar L shape. All the showrooms are present in two lanes. An open air theater, an amusement park with a toy train and an art gallery are also present in this shopping hub. People who visit Bhilai can't miss either visiting this place or shopping at this place.
Some Other Places To Visit In Chhattisgarh: