Located in the greenest state of India, Chhattisgarh, Achanakmar wildlife sanctuary is a pristine, prominent wild tourist hub. It extends over 557 sq km area in Kota Taluk, Bilaspur district of Chhattisgarh. It is linked by the corridor of Kahna- Achanakmar to Kanha Tiger Reserve in Madhya Pradesh to preserve the genetic linkages. It is part of Achanakmar-Amarkantak Biosphere reserve. Being part of the forest tract which forms the Central Indian tiger heartland, it houses as many as about 26 tigers. The altitude ranges from 200m to 1000m above the sea level in this hilly topography. The rivers of Narmada, Sone and Johila emerge in this place.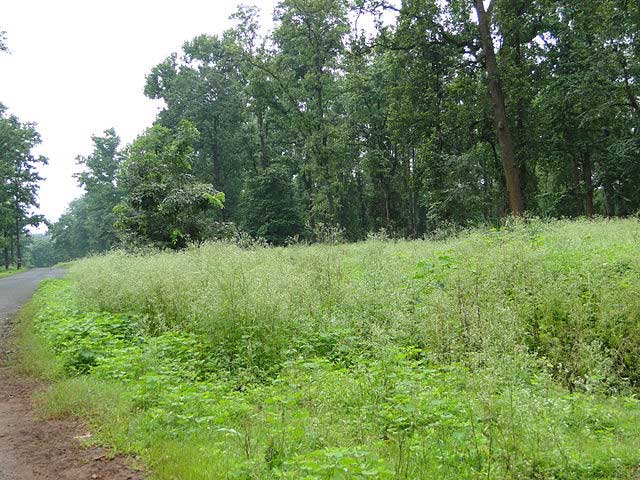 One of the eleven sanctuaries of Chhattisgarh, it was set up in 1975 under provisions of Wildlife Protection Act of 1972 in bio-geographical region of Indus-Ganges Monsoon Forest. Also, it was declared as a Tiger Reserve under Project Tiger in February, 2009. For the convenience of visitors, five watchtowers have been built inside the reserve to witness the wildlife. Tangli Pather, amongst them, nestled in the Lamni range at 1,039m and Diya Barr encompass scenic and breathtaking views. It is abode to various tribes like Gond and Baiga. Malakal hills, Shiva temple at Pali village or pilgrim towns of Teerthraj and Amarkantak are other tourist attractions to visit.
Climatic Conditions
It has sub tropical, continental, semi arid, monsoon type of climate with short rainy season, hot summers and cold winters. During summer, the maximum temperature goes up to 45 degree Celsius with frequent dust cyclones. The south west monsoon begins from July and continues till September. During winter, western disturbances also amount to some rainfall.
Best Time to Visit
Being closed during monsoon, the best time to explore this sanctuary is between November to June.
Wildlife at Achanakmar Wildlife Sanctuary
Flora
The vegetation consists of thick dense lush green forest of sal, dhawara, bamboo, saja, lendia, tinsa, bija, khamar, haldu and teak plantations. On climbing to higher altitudes, other species of flora can be seen.
Fauna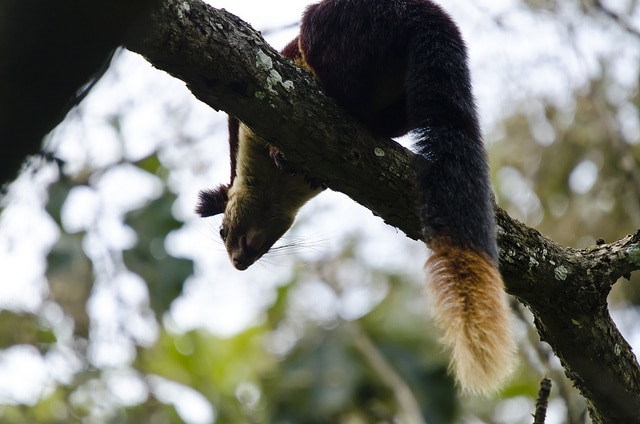 Tiger, hyena, leopard, wild dog, bison, four horned antelope, flying fox, barking deer, blackbuck, jackal, mouse deer, sambhar, spotted deer, langur, wild boar, nilgai, macaque, wild cat, gaur, sloth bear, porcupine, Indian giant squirrel, chital, chinkara, wild pig and flying squirrel are the common fauna that thrive in this sanctuary. Also, it is home to different species of butterflies and migratory birds. A rare species of avifauna, male black-capped Black bird, has been reported near Sambhar-dhasan village.
Reptiles
A number of reptiles are found some of which include Indian rattle, python and crocodile of Sihawal sagar area.
Distance From Nearby and Major Cities
Korba – 154 kilometres
Raipur – 170 kilometres
Jabalpur – 254 kilometres
Nagpur – 421 kilometres
Allahabad – 436 kilometres
Bhopal – 569 kilometres
Amravati – 593 kilometres
Kolkata – 903 kilometres
Hyderabad – 931 kilometres
Jaipur – 1052 kilometres
Delhi – 1080 kilometres
Mumbai – 1263 kilometres
Bangalore – 1520 kilometres
Chennai – 1560 kilometres
Nearest Airport – The nearest airport is at Raipur, capital of Chhattisgarh, located 172 km away.
Nearest Railway Station – Belgahna is the nearest railway station. Other railway stations are Bilaspur railway station.
Road Accessibility – It is 21 km away from Amarkantak, 55 km away from Bilaspur, 225 km away from Bandhavgarh and 230 km away from Kanha, Mukki gate. One can hire private taxi operators to the sanctuary.
Accommodation Facilities
British built Forest cottages and rest houses inside the sanctuary provide all the amenities and you can easily roam through the lanes of forest. Panther cottage in Malhaar could be a wonderful place to stay where the stone craving of a historical temple ruin exists. Green Valley resort at Shiv Tarai also offers accommodation to tourists.
Entry Fee
There is a provision for guards at check post in Lamini and Achanakmar to accompany the tourists. For any information contact: The Field Director, Achanakmar Tiger Reserve, Chhattisgarh-494001.