Named a World Heritage Site for its stunning natural beauty, Ziro Valley in Arunachal Pradesh is headquarters to Lower Subansiri District. Apatani Plateau, as Ziro is popularly known, is situated at an altitude of 1500 meters above sea level. The region is rich in rice fields and it is surrounded by mountains that boast of pine trees in great numbers. The wide range of flora and fauna seen here is soul captivating. Cool summers and cooler winters are characteristics of Ziro. Every angle is above perfect and every view is spectacular; no wonder the best of cameras fail to do justice to the hues of Ziro. Here are the top 12 places to visit in Ziro, which highlight the classic beauty of the place.
1. Talley Valley Wildlife Sanctuary
Talley Valley Wildlife Sanctuary covers 337 sq. km. of land and it is one of the leading attractions of Ziro. The sanctuary is home to various endangered species. The beautiful forests that enjoy a much less human intervention have a wide range of flora and fauna. Silver fir trees, orchids, stunning ranges of bamboo and ferns are some of the trees found here. Talley Valley Wildlife Sanctuary is called Bio-diversity zone.
2. Meghna Cave Temple
Meghna Cave Temple is a 'must visit' tourist spot in Ziro. This ancient cave temple dates back to 5000 years and it was rediscovered in the year 1962. Located at an altitude of 300 feet, the temple offers stunning views of the surrounding area. Majestic mountains, dense forests presenting lush greenery to your eyes and beautiful river flowing below give you the most wonderful experience. You will be at a loss for words to describe the immense beauty of the place. Set your camera in motion so that you will be able to relive the memories on your return.
3. Kile Pakho
The ridge Kile Pakho is situated 7 km away from old Ziro. The place would delight nature lovers for the scenic beauty it has to offer. Climb on the ridge and you could have Ziro plateau's spectacular views on one side and snow clad Himalayan ranges on the other side.
4. Midey
You would love the sight of blue pine trees for which Midey is popular. You will find the biggest and the tallest pine trees in the whole of Apatani Valley. If you love adventure, you are sure to love this place, as it is a great place for hiking and trekking.
5. Ziro Puto
Ziro Puto is a hillock where independent India's first administrative centre was established. The place is also known as Army Puto as army cantonment was established during 1960s. You could have spectacular views of Apatani plateau from the hillock.
6. Dolo Mando
Dolo Mando is a hillock situated west of Ziro. It attracts tourists in great numbers as old Ziro and the town Hapoli views from the hilltop are spectacular. Trekking on the hill would be exciting if you are looking to give yourself some exercise.
7. Hapoli
District administration's headquarters is located in Hapoli. The residence of Deputy Commissioner and the Circuit House are situated on a hillock here. You could have clear view of Hapoli from the hill.
8. Dilopolyang Maniipolyang
Dilopolyang Maniipolyang is a twin hillock situated on the way to Talley Valley. The scenic grasslands views are awe-inspiring.
9. Pine Grove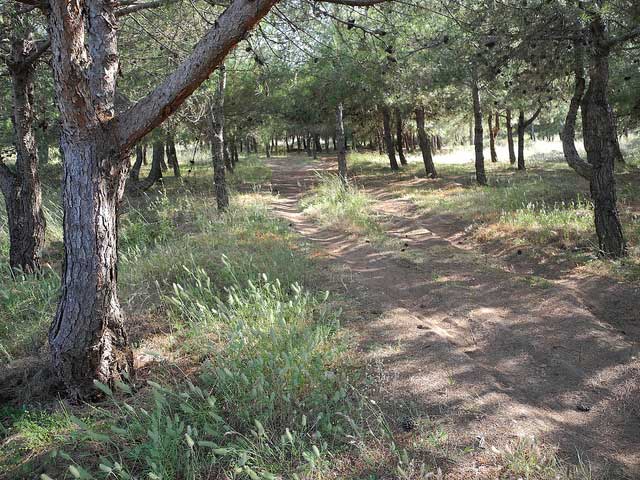 Pine Groove is one of the most frequented tourist destinations in Ziro. The entire area is pine clad and it is situated nearly 3 kms away from old Ziro.
10. Tarin Fish Farm

Tarin Fish Farm is located at a high altitude amidst pine and bamboo trees. High altitude fish are bred here and this is one of the most popular tourist attractions in Ziro.
11. Bamboo Grove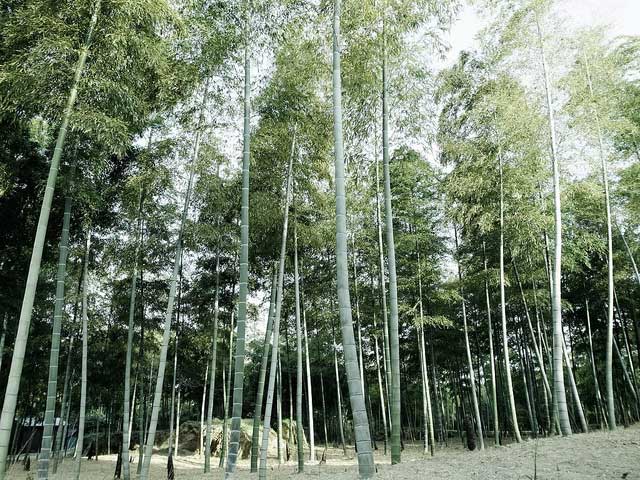 Bamboo Groove stands proof of the expertise displayed in farm forestry in this part of the land. One stem bamboo, referred to as monopodial, is grown here with blue clad pine. This spot is frequented by hikers as well as tourists.
12. Tipi Orchid Research Centre

Tipi Orchid Research Centre, which covers around 10 hectares of land, is located amidst hills and tropical rain forest. It houses a wide range of orchids that exceed 1000 varieties. Orchid glass house in the centre is a major attraction. This glass house with fiberglass roof has a gallery and a pond with a fountain.
Many tourist places in Ziro are declared as World Heritage Sites. The place boasts of natural beauties and all around you will find dense forests, lush greenery, beautiful hills and breathtaking valleys. If you look to be a part of nature, be a part of the world that has not been even bruised in the name of modern technology, you need to be at Ziro. Also visit: https://www.transindiatravels.com/arunachal-pradesh/tourist-places-to-visit-in-arunachal-pradesh to find out more about the heavenly land of Arunachal Pradesh.
Other Major Tourist Destinations In Arunachal Pradesh: