Some places on earth make you forget the need to stay updated with the current world. These could be those amazingly beautiful places thanks to nature's kindness or they could be places with a great history thanks to early inhabitants who lived, flourished and left permanent marks for the future world to see. Or these places could have the best of both the elements to mesmerize you to ignore the needs to stay connected with the internet world and updated technologies. They could take you much behind in time to enjoy the essence of a rich past and let your imagination go wild; or they could take you into the wilderness to be spellbound by the limitless beauties of nature. Or, they could offer you both as Tezu in Arunachal Pradesh does.
Tezu, a small town that boasts of beautiful rivers and valleys, is located in Lohit district in the state of Arunachal Pradesh. Mishmi tribes are the early inhabitants of this land and their history dates back to the period of the epic Mahabharata. Many other ancient tribes live here and Tezu is vibrant with the traditions followed by all these tribes. There are many places to visit in Tezu, including picturesque lakes, religious sites and wildlife sanctuary. Here are the leading 10 attractions in Tezu, which would make your tour of Tezu complete.
1. Dong
Situated at the confluence of Sati and Lohit rivers, the scenic Dong valley, which is the easternmost village of India, is the first to receive the rising sun's rays every morning. At an altitude of 1240 metres, the location of Dong is strategic being on the tri-junction of three countries namely, India, Myanmar and China. You would love the spectacular views Dong has to offer after a wonderful trekking.
2. Glow Lake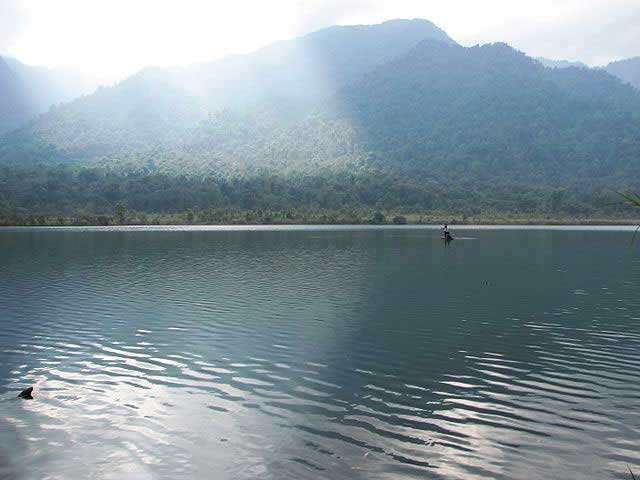 Glow Lake is set in a picturesque landscape with snow-capped mountains on the backdrop and lush greenery around. Situated in Wakro circle, Glow Lake is at an altitude of 5000 feet above sea level covering 8 sq. kms. area. With lack of proper road facilities, the path leading to the lake offers scope for adventurous trekking.
3. Parasuram Kunda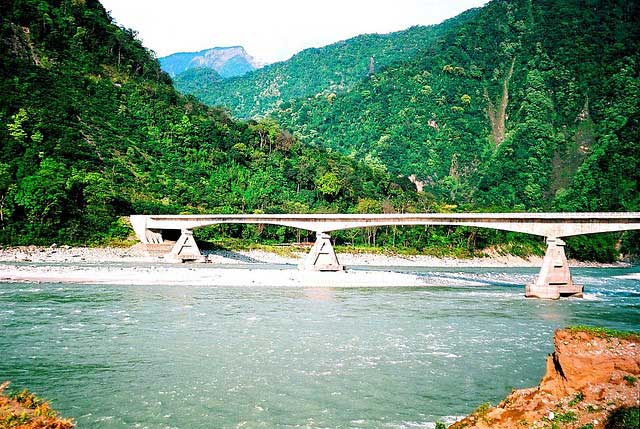 Situated on Brahmaputra River banks, Parasuram Kunda attracts visitors for its religious significance and stunning landscape. Surrounded by majestic mountains, Parasuram Kunda has been referred to in ancient literature. The place is frequented from all parts of India during Makar Sankranti day and it is believed that taking a dip in the waters here would wash of one's sins. A temple dedicated to Lord Parasuram is situated here.
4. Chaglogam
Chaglogam is a scenic location to the left side of Dalai River. Situated at a distance of 170 km from Tezu, the place attracts tourists in great numbers. A wonderful location to make nature lovers spell bound, Chaglogam offers scope for various adventurous sports such as trekking, angling and rafting.
5. Walong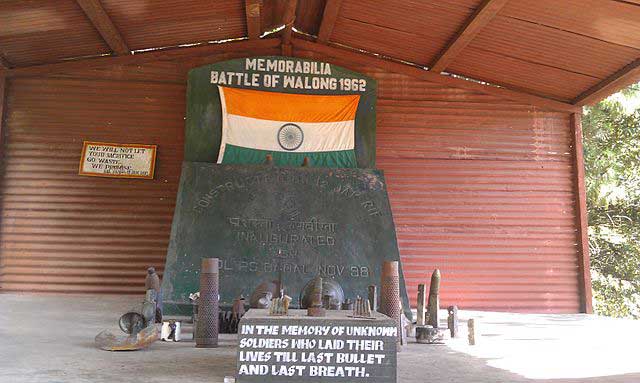 Famously referred to as a place full of bamboos, Walong is situated 200 km from Tezu and it is situated at 1094 m above sea level. Namti Valley in Walong is a great tourist destination. Walong gains more importance, as the place was where Indian soldiers gallantly fought Chinese forces that invaded India in the year 1962.
6. Tezu District Museum And Craft Center
Some of the best art collections that reflect the culture of the tribes are seen in Tezu District Museum and Craft Center, which was established in the year 1956. Some of the rare collections include paintings and manuscripts along with weapons, costumes and ornaments used by the tribes. Cane crafts and handloom crafts are also seen here. The aim behind establishing the museum is to create an awareness of the cultures of tribes here.
7. Hawa Camp
Hawa Camp is a natural halt for nature lovers. Situated 33 km away from Tezu, Hawa Camp offers mind-blowing views of Lohit Valley. Tourists frequent this place to watch spectacular views of sunrise and sunset.
8. D'Ering Memorial Wildlife Sanctuary
D'Ering Memorial Wildlife Sanctuary, established in the year 1976 was earlier called as Lali Wildlife Sanctuary. Spread across an area of 190 km2, the sanctuary houses various wild species including tiger, elephant, hog deer and wild pig. Sambar deer is its specialty. Including endangered birds there are more than 150 species of birds in the sanctuary. Nearly 80% of the sanctuary has floodplain grasslands.
9. Tezu Botanical Garden
Tezu Botanical Garden covers a sprawling 23 hectares of land and is home to a wide range of plants including some rare species. Different methods to cultivate and conserve plants are educated upon in the botanical garden.
10. Tezu Park
Tezu Park could be a perfect place for a leisurely walk in the evening. It is a great place to spend time with the family as the park has various amusement rides to keep the children engaged.
If you hope to have a relaxed holiday that would make you admire and enjoy nature in its wildest forms, you are sure to see that tourist places in Tezu fulfils your expectations beyond question. Have a great time and feel a part of the world that has unspoiled beauty to highlight the uniqueness of nature. To know more about the beautiful land of Arunachal Pradesh, visit: tourist places in Arunachal Pradesh.
Some More Tourist Destinations Of Arunachal Pradesh: