Nature interacts with you in various ways and draws out different emotions from you. You might feel entirely at peace in the serenity of nature or you might get excited by adventurous challenges it throws on you. You might draw comfort from the quiet beauty of nature and be mesmerized by the scent of the flowers and the ruffling sounds of feathers or you might feel spirited and playful hearing the light whispers of the wind and the brooks bubbling. Nature impresses, inspires and at times intimidates. If you were a nature lover, you would be eager to play the part and if you are ready for it, Bhalukpong in Arunachal Pradesh is the right holiday destination for you.
The location of Bhalukpong in itself is breathtaking. It is situated on the border of dense forest of Pakhui Wildlife Sanctuary and shores of River Kameng. It offers excellent scope for hiking, trekking, fishing and river rafting. Though tourist spots are not many, the entire place in itself is an amazing bundle of entertainment with spectacular views and various outdoor activities. Here are the top 5 places to visit in Bhalukpong, which you are not to miss on your tour.
1. Pakhui Wildlife Sanctuary
Spreading over an area of 862 sq.km, Pakhui Wildlife Sanctuary is located in a scenic environment. Surrounded by rivers on three sides and situated amidst the Himalayan ranges, Pakhui Wildlife Sanctuary is a treat to your eyes. The sanctuary is home to various wild animals including tiger, jungle cat, Himalayan black bear, elephant, leopard, barking deer, flying squirrel and many more. Some of the rare bird species found here includes great pied hornbill, jungle fowl, serpent eagle and wood duck.
2. Kaziranga National Park
UNESCO has recognized Kaziranga National Park as a world heritage site. It is unique as it was home to one horned rhinoceros, which was among the last creatures belonging to prehistoric period. The park is situated southeast of Bhalukpong. Being a renowned reserve of India, Kaziranga National Park attracts visitors from all parts of the world.
3. Bhalukpong Fort
Bhalukpong Fort was constructed around 10th century and though now in ruins, it stands for the culture and ancient glory of the place. It was built by king Bhaluka on the banks of Bharali River. Apart from the fort's remains, important remains of Bana, grandson of King Bhaluka are also preserved here.
4. Tipi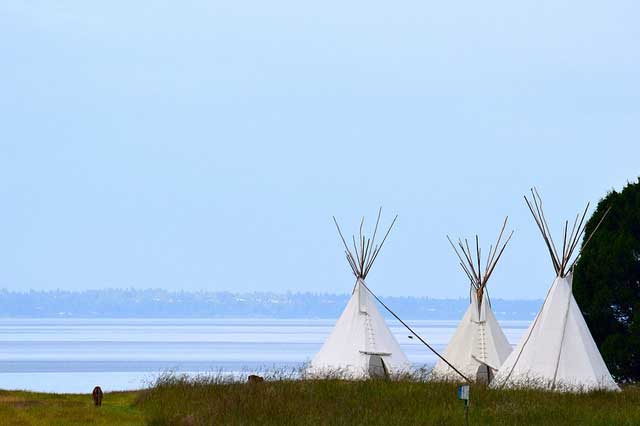 Tipi is located 5 kms from Bhalukpong. It is one of the most famous tourist destinations thanks to the Orchidarium here. Tipi Orchidarium has over 50000 varieties of orchids. With more than 1000 orchids, the Orchid Glass House located at the centre of the Orchidarium is a feast to your eyes. The orchids are wonderfully displayed in hanging baskets and some on pots. You could also go rafting and fishing here.
5. Bomdila
Bomdila is a wonderful tourist destination, which is situated to Bhalukpong's north. Spectacular landscapes, stunning orchids and monasteries are some of the leading attractions in Bomdila. Located just 36 km away from Bhalukpong, Bomdila is visited by all who tour Bhalukpong. Experience the essence of culture and richness of nature in Bomdila. Please visit: Top 12 places to visit in Bomdila.
Bhalukpong offers elephant safaris as well. Explore Bhalukpong on elephant's back and you are sure to love the experience. Other important tourist activities of Bhalukpong include river rafting and fish angling. With so much to offer, you will find Bhalukpong eliciting various emotions from you. Apart from Bhalukpong, there are many other tourist destinations in Arunachal Pradesh; please visit popular tourist destinations in Arunachal Pradesh to learn more.
Some Other Places To Visit In Arunachal Pradesh: