Visitor Information
Famous For: Historical sites, scenic picnic spots, beautiful coconut plantations
Entrance Fee: There is no entrance fee to visit the Viper Island. You will have to spend for the ferry ride and the other general expenses during your visit to the island.
Visiting Time: The ideal time to check out all these would be from 0900 – 1700 hours.
Visit Duration: This place is usually visited by tourists for its historical significance. It should not take more than 1-2 hours to check out the entire island.
Located near Port Blair harbor, this tiny island is a serene sight. This place has such vivid accounts that link it to the Indian freedom struggle. It is one of the important locations with significant imprint in the freedom struggle. It has its own little dark secrets to tell, making this place quite an enigmatic trip.
Viper Island has a lot of scintillating spots which will remain etched on your minds. There are so many wonderful sights to explore in this secluded corner of the world. It has an aura around it that gives it a deserted look. Especially during the time of dusk, the entire island turns into a silent ghost town. But apart from the exaggerated creepiness of the place, it is actually a magically beautiful place. It is definitely a place to put on your must visit list, when you come to the Andaman and Nicobar Islands!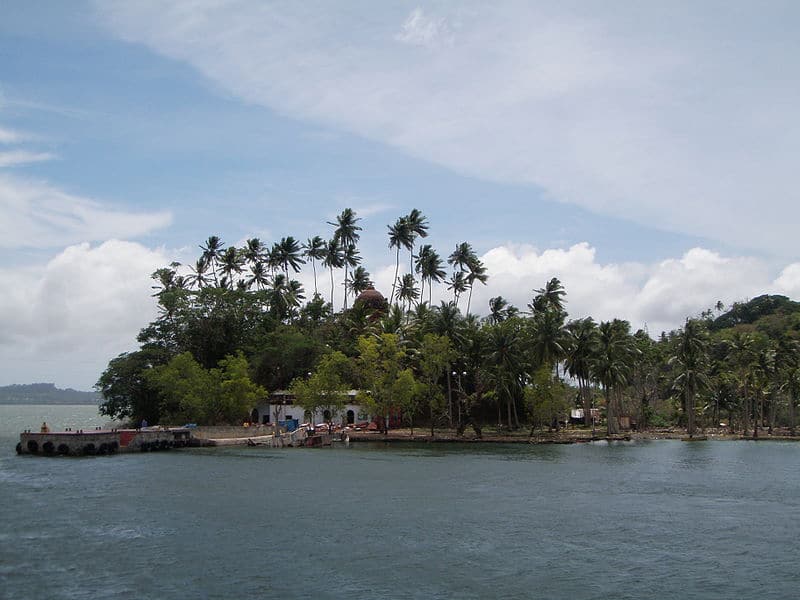 Traveler Tips
The weather can be a little hot than what you are used to. It is advisable to travel in light colored cotton clothes.
Always wear comfortable shoes that make your walk less of an ordeal.
Carry a water bottle and some snacks to keep yourself energized in the journey.
Sometimes during season times, it gets a little crowded. So, it's better to stay in close touch and not go wandering off without forewarning your relatives and friends.
Be a little careful about the wilderness. You might just run into an unsuspecting snake!
Things to Do
Roam around in the ruins of the old British jail.
Check out some historical artefacts from the colonial era.
Enjoy a well-deserved break by relaxing near the beach.
Go for a nature walk along the green coconut trees.
Take boat rides around the crescent-shaped island to take in all the amazing views.
Availability of Guides
It is very easy to get a guide. One can get them as soon as you get down from the ferry ride in the   nearby offices. Else you can always ask your hotel manager to put you in touch with the correct authorities.
Best Time to Visit
It has a typical tropical weather all-round the year. So usually any time is a great time to visit the place. But according to suggestions, the best time to visit the island would be between January to March.
How to Reach
The island is very close to Port Blair. It is a simple 20-minute journey from the Phoenix Bay jetty to the Viper Island.
Interesting Facts and Trivia about Viper Island
There are different stories about how the island got its name. One of it is that a colonial vessel 'Viper' got wrecked near its shores and was abandoned at the island.
Viper Island has seen a lot of pain and hardships of the imprisoned freedom fighters here.
Violators of the Penal agreement were clapped in chains and forced to work. The conditions were really inhuman for the prisoners.
One of its famous inmates was Sher Ali. This Pathan was guilty of murdering Lord Mayo, the Viceroy of India. He later died in the prison.
This island was the British initial attempts for a penal colony. This place was meant for all the freedom fighters, which rebelled against the British rule.
Later the Cellular Jail was built in Port Blair. This declined the importance of Viper Island and soon the place fell into ruins.
The Island is a frail reminder of the Indian freedom struggle. Not a lot of the structures have survived the test of time.
But this place has risen to prominence because of its beautiful and gorgeous leisure spots.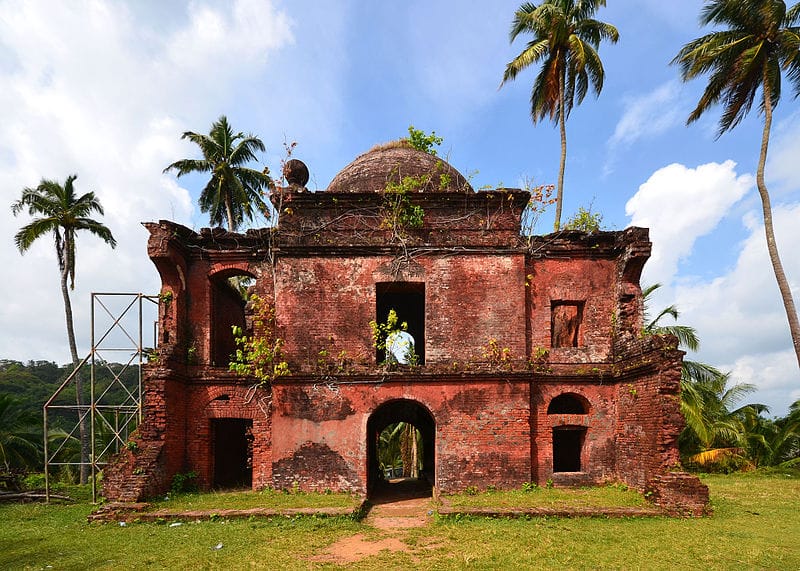 Nearby Attractions
Cellular Jail
North Bay Beach
Mount Harriet National Park
Barren Island
Corbyn's Cove Beach
Mini Zoo, Haddo
Ross Island
Places to Eat
Lighthouse restaurant
Adi Bengali
Brewberrys
Paradise Cafe
Mandalay restaurant
Golden Dragon
Viper Island is a stark reminder of the atrocities our forefathers had to bear to allow us to lead a happy and a bountiful life today. This place does not deserve to rot in ruins. It is not a place to be forgotten. The walls still resound with the pro-India slogans, the prisoners unwavering shouts, their tears and their blood. It is our national duty to remember them and give them their due regards.
So, the next time you get an opportunity to visit this place, go there! Take some time off and relive some of the hard struggles of our freedom fighters.