Visitor Information
Famous For: Water sport rides like snorkeling and scuba diving, serene beaches, picturesque scenery
Entrance Fee: There is a small entrance fee to visit the islands. To enjoy some of the water activities you will need to lighten your pockets.
Round Trip around Corals and a Round of Snorkeling: Rs 650 per head
Sea Walking: (40 minutes) Rs. 2700 per head
Banana Ride: Rs. 250 per head
Speed Boat Ride: Rs. 250 per head
Glass Bottom View: Rs. 300 per head
Jet Ski Ride: Rs. 350 per head
Visiting Time: 0800 – 1500 hours.
The ferries to this place leave at 0900 hours and return only at 1500 hours so it is advised to plan your day accordingly.
Visit Duration: Almost half a day.
North Bay Island is the epitome of natural marine beauty. It is one of those places where it is impossible to not have fun even if you did not want to. It is a place far away from the buzz of city life but has all the necessary amenities to make your stay comfortable. Just imagine yourself, lying on the beach, seagulls screeching, the wind caressing your hair and the gallant sun setting! It is like being transported into another world altogether. Its marvelous beauty is the thing of dreams. The major attractions in this place are the water sports, but the island in itself is a place enveloped in tranquility, which will allow you to have some sensational time. It is hard for me to describe such a beautiful place that beckons you to find the best version of you.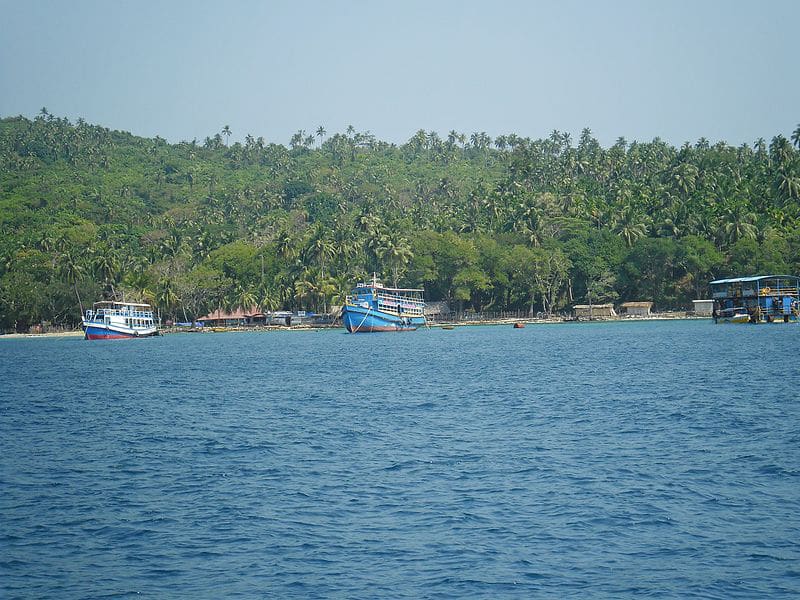 Traveler Tips
Since this is a tropical area, it is better to come dressed in light cotton clothes because of the sweltering heat. Wear comfortable footwear.
Getting food and drinks can be a little problematic in some places, so it is advised to carry water bottles and snacks for you.
Do not touch any of the corals when underwater. It takes years for them to build and touching them could destroy their fragile bodies.
When scuba diving or snorkeling follow the clear instructions of the instructor. Do not touch any fish unless your instructor tells you to. It is always better to stay informed.
You don't really need to know swimming to enjoy any of the water rides. It is an added bonus if you do. If not, mention it to your instructor so that he knows your limits.
Always carry an extra set of clothes. You never know when you plan on getting doused in water!
It can get a little bit crowded during season times, so it's better to be careful and alert.
Things to Do
Enjoy various water rides like scuba diving, snorkeling, jet skiing and banana ride.
Take a long soulful walk down the white powder sand beach.
Go for a walk under the sea among the fishes wearing an oxygen mask.
Try out a bit of sea game fishing.
Cruise on speed boats for a trip around the islands.
Availability of Guides
There is no special requirement for any guide of any sort. All the directions are self-explanatory. The locals of this place are a friendly lot and will always point you in the right direction. You can also ask your hotel manager of the general directions to this place.
Best Time to Visit
The islands are usually an all-weather destination. But it is preferable to visit them between January and June. This is the ideal time to enjoy all the fun activities like water rides, beach walking, bird watching and sightseeing.
How to Reach
Almost an hour-long ferry ride from Marina Park jetty in Port Blair will bring you at your destination. The boats leave at 0900 hours, so be careful that you don't miss it.
Interesting Facts and Trivia about North Bay Islands
It has one of the largest collections of coral spread over a large area that is just perfect for sightseeing.
The islands are more famed for the impressive options in their water rides that a tourist can enjoy like snorkeling, scuba diving and jet skiing.
It gives you the opportunity for a sea walk, a new addition to its list of water rides. Armed with an oxygen mask you can spend long duration walking on the sea bed, marveling at the fishes.
You can also trek to the lighthouse at this place. It gives some of the most magnificent views of the island.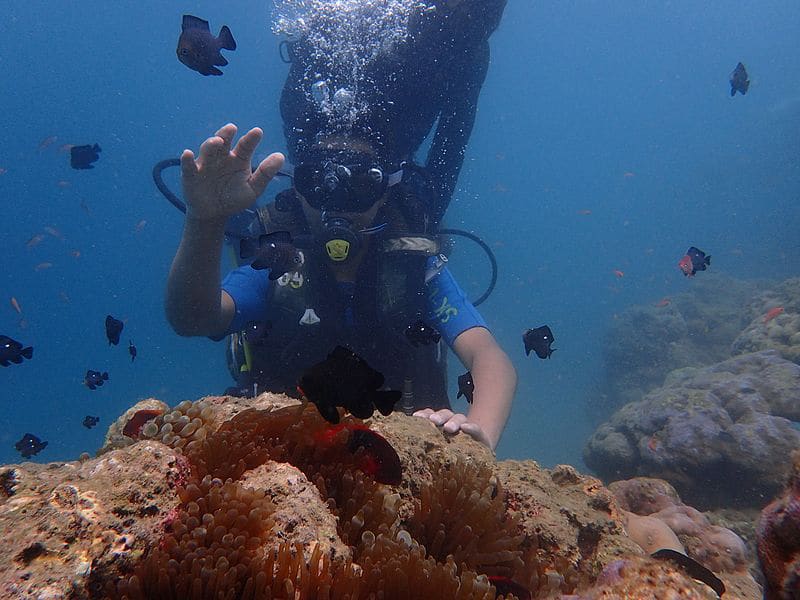 Nearby Attractions
Cellular Jail
Viper Island
Ross Island
Samudrika Naval Museum
Corbyn's beach
Barren Island
Little Andaman
Places to Eat
Icy Spicy
Mandalay Restaurant
New India Café
Ananda Restaurant
Blue Sea Hotel
Annapoorna Cafeteria
North Pal Restaurant
Amaya Restaurant
North Bay Island is just the right place to kick back and relax. It has so many fun and adventurous activities to do that you will never feel bored. It is a perfect tropical get away with your family. It is one of the most popular destinations when travelling to Andaman and Nicobar Islands. It is bliss on land and underwater, thanks to its beautiful and widespread coral reefs. It is a very calming place that you will definitely savor.
Now go on, get planning for a trip to the North Bay Island.