The Great Nicobar Islands are the largest group of islands in Nicobar, both in terms of size and beautification. It has a plethora of exotic and indigenous flora, colorful fauna and a mystical aura, that encapsulates every travel wish you may have in one mass of land. The sandy beaches, under the glittery effect of the sunrays cast a magic spell on the island, as well as your senses. The islands give the visitors a heart dose of soft waves, green and vibrant greenery, coconut trees, lovely cuisine and much more in a limited span of time. These islands are sure to become your number one travel spot after a singular trip.
Although Nicobar Islands are very well known for their diversity and their vibrancy, that breathes a different life into its travelers, they remain largely unexplored. The Great Nicobar Islands too are untouched by tourists, their magnificence largely uncharted. One of the primary reasons remain that Nicobar Islands are highly protected areas, where access by general public is restricted. The islands have been declared as Buffer zones by the Government of India, so general public cannot easily access these islands.
To gain these permits, one needs to address applications to the Deputy Commissioner, Andaman District, Port Blair. In addition, some experts advise that you obtain grants from the Tribal Council and Regional Secretariat. The place has many check posts and stoppages as you visit more and more places in the islands, protecting the sensitive ecosystem- both natural and cultural from harm by intruders.
After getting your permits in place, you are ready to embark on this glorious journey to thee uncharted waters. One can reach Nicobar Islands through a variety of transports:
There is something extraordinary about a journey by ship, as it instils a feeling of adventure in the travelers. As you sail across the Bay of Bengal, you can set your eyes on the expansive sea, the endless horizons and the true glory of nature; which can be an experience in itself. There are regular passenger ships that sail from the mainland to Port Blair. These ships sail from Chennai, Vishakhapatnam and Kolkata. The trip takes two to three days to complete. Once the ship docks at Port Blair, you can easily travel to your dream destination from the capital.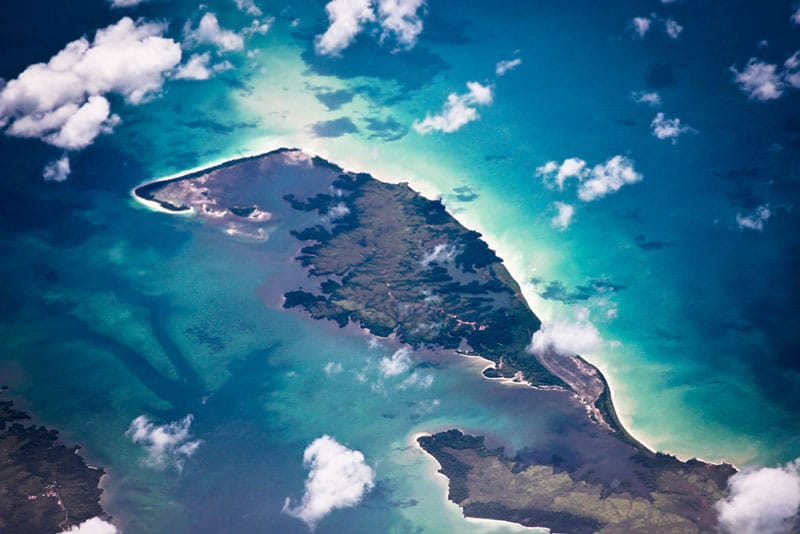 Port Blair has regular domestic flights that fly from major cities in India to its airport. You can board a flight from New Delhi, Kolkata and Chennai and reach the exotic islands from these metropolitans. From Port Blair, you can head to the Nicobar Islands easily with the help of your permits.
The beautiful Nicobar Islands make your effortful journey absolutely worthwhile due to the brilliance they offer. From India's lowest point, the Indira Point to a Biosphere Reserve housing innumerable species, Nicobar Islands disappoints no one. The place is bound to make you unleash your passion for all things nature, from walks in forests to identifying species to even trying out various water sports.
The calm waves, undisturbed environment and a soothing weather of Andaman and Nicobar Islands; all combine to have you experience heaven, right here on Earth.