Thoubal is a well-developed city. It is the district headquarters of the Thoubal district in Manipur. Most of the important locations of the city are near the banks of the Thoubal River. It is also known as the city of "Open Lands and Paddy Fields". Being located among the hills, it has a very beautiful appeal to it. The city is filled with places to visit and has something to offer for people of all ages and kinds. It has good places for shopping, hiking, trekking, picnics and sightseeing. Thoubal also has a number of temples with historical value. The green paddy fields make the ambiance of the city more amiable for the tourists. This place is a perfect blend of urban and rural. Listed below are some of the top places one must visit to if they are in Thoubal.
1. Yairipok
Yairipok is said to be one of the major villages of Thoubal. Earlier, it was home to the Meitei Brahmins and later it was inhabited by the Manipur Muslims. The structures built between 1579 and 1652 are quite famous. There is a monolith edifice that is carved into a tortoise, Kurma, an incarnation of Lord Vishnu. According to some beliefs, wild elephants come here from time to time to worship their God.
2. Kakching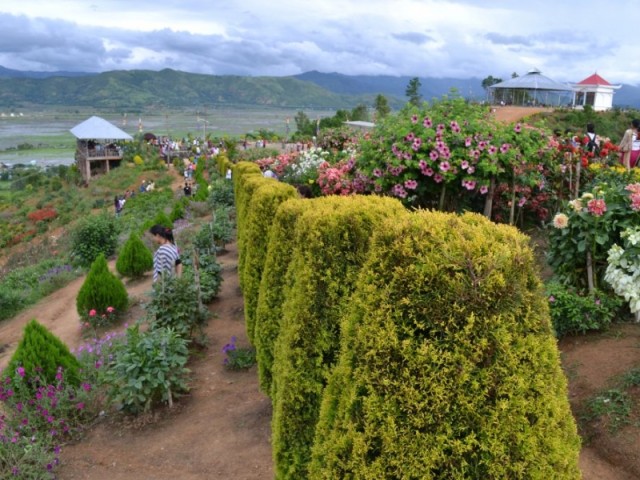 Kakching is the main agricultural town of the city. It is well known as the trading center for fishes, vegetables, and rice. There are a number of temples located nearby, namely, Shri Krishnachandra Mandir (temple), Narasingha Mandir and Viswanath Mandir. Around 100 acres of the land is occupied by the Kakching Airfield. During the Second World War, it was well known as Pallet Airfield.
3. Khongjom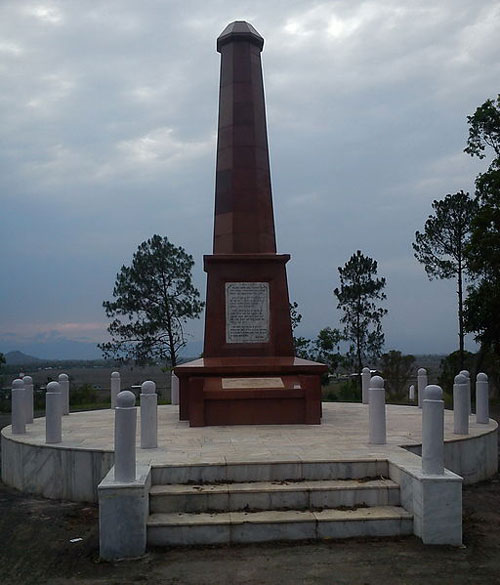 Khongjom has a great historic significance. It is believed to be the last place where the local people fought against their British masters for their independence. A memorial was built after the war, called the War Memorial Hall. People still gather there every year on the 23rd of April. This day is called the Khongjom Day.
4. Loktak Lake
Loktak lake is one of the biggest freshwater lakes of the entire district of Thoubal. It has a great amount of floating biomass and is also covered with a mixture of organic matter, vegetation and soil. This mixture is known as the "phumdis".  This Lake is also close to the Keibul Lamjao National Park (KLNP). Endangered species of deer, the Sangai (Cervus eldi eldi), reside in this park.
5. People's Museum
People's museum is located in the Kakching Town. It is regarded as one of the major attractions of this town. Things like basketry, pottery, wooden seat with beautiful designs are seen here. A number of musical instruments can also be seen. Apart from these, fossils and the war and hunting instruments are also displayed here. Traditional costumes of kings and tribal chiefs are major attractions of the museum.
Thoubal can be reached through flights, trains as well as road journey. It is pretty famous for its 'bazars' (usually meaning street markets). It is a great holiday destination for people who are looking for a mild climate and many activities. To sum it up, one can say that Thoubal is a perfect place for a family vacation.
Here Are Some More Tourist Spots Of Manipur: