Senapati is the district headquarters of the Senapati district on NH 39. This place in Manipur still has a lot of places unexplored. This fact is an advantage as it keeps the natural beauty of Senapati intact. It has a number of natural elements to enhance its beauty. From hills to rivers, Senapati has everything to make a nature lover drool. As 80% of the land is covered with dense forests, it is home to a wide variety of different species of plants and animals. Listed below are some of the must – visit places of Senapati.
1. Mao
Mao is the gateway to Manipur. It is located about 45 kms from the town of Senapati. Called the 'Mao Gate', it opens the Senapati district as well as the state for the rest of the country. This is also the busiest commercial town of the state as most of the trading routes to Manipur are through here. This town has different types of tribes that come from all across Manipur and its neighboring states. Due to this diversity of communities, this town will give you a variety of things to see. Mao also has good scope for shopping for goods from different South East Asian counties as well as Myanmar.
2. Yangkhullen
It is a small village located 26 kms away from Senapati. It is regarded as a historic place. One can still see the traditional social and economic life of people here. These traditions prevail even after centuries. The tools and knowledge of making artifacts has been passed down from generations. The entire village is like a large family and work is shared accordingly. Yangkhullen is situated in the middle of a steep cliff with a beautiful landscape. The natural beauty of this village will make you fall in love with it.
3. Liyai
Located 37 kms away from the town of Senapati, Liyai Khullen is a beautiful village. The name "Liyai Khullen" means "People of the Sea". According to archeological evidences, this village exists for over 500 years now. It is one of the best tourist destinations in Senapati. A number of stone monoliths speak of the glorious past of this village. Another major attraction here is the origin of the mighty Brahmaputra River. River Barak is the second biggest river that flows from here.
4. Makhel
Makhel is a devotional place for many communities of Senapati. It is a home to a number of historic monuments and is just a short drive away from Senapati. It is the most visited place of the district. Banyan trees here are considered sacred because according to the legends, they have grown from the tomb of Naga mother. Farewell monolith and trio monolith are two more intriguing monuments of this place. Apart from the monuments, you would get to see the dispersal trees at Sajouba, the hailstorm stone and the lucky stone. All the historic tales from here ought to keep you busy and interested.
5. Purul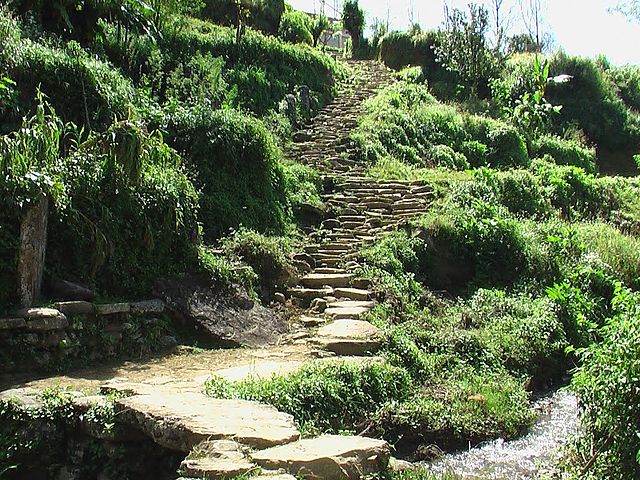 Though located at some distance from Senapati, Purul is a major tourist attraction of the district. It will give you a glimpse of the rich and vibrant traditions of Manipur. It also has a number of mind blowing beautiful places that would be imprinted on your mind forever. It is the same place where wrestling and toutou are played in abundance. It attracts a great audience from throughout the country. Toutou is played during the New Years while wrestling in May. Apart from these, you can also see the women using traditional methods and weaving as well as extracting fiber for weaving.
The best months to visit are between October and March. It is well connected via flights, rails as well as road. Senapati is an ideal destination for people looking for a pleasant atmosphere.
Some More Tourist Destinations Of Manipur: