Tamenglong is known as the land of Hornbill as many of its species can be found here. Apart from the hornbills, Tamenglong has a number of rare plants and animals residing in its forests. It is the home to hog deers, leopards, wild dogs, hyenas, tigers and many more such animals. It is also famous for the oranges grown here. Tamenglong is the perfect place for nature lovers in Manipur. One can totally immerse in the natural beauty of the town; the waterfalls, the animals, the orchards, the trees, they all add up to offer a perfect experience for the tourists. Tamenglong also has other attractions that can be visited by the tourists. Some of them are mentioned below.
1. Zeilad Lake
Located in Makoi, near Tamenglong, Zeiland lake is the most famous lake of this place. It is situated on a hill and is known for its photogenic beauty. This lake has abundant scope for adventure. Aquatic animals like pythons, fishes, tortoises and water birds are found here. They animals attract a large number of people. Many migratory birds are seen here throughout the year. Zeilad lake has also recently been declared as one of the four wildlife sanctuaries of Manipur. Nrou Zei, Guiphop Zei and Nap-sam Zei are some other lakes found in this area.
2. Tharon cave
Located 27 km from Tamenglong, Tharon caves are 655.6 meters long. These caves are also known as the Thaeuluan cave. It has five exits and thirty-four joints. On conducting detailed studies, evidences of the Hobinian culture of North Vietnam have been found. The proofs also suggest that this culture has been there for ages. Map of the entire 655.6 meters has been drawn and can be seen at the entrance for easy navigation. It makes it simple for the keen and interested people to locate every detail without missing out on anything. This map is painted and carved on a stone. Visiting these caves will prove to be an experience of a lifetime.
3. Buning Meadow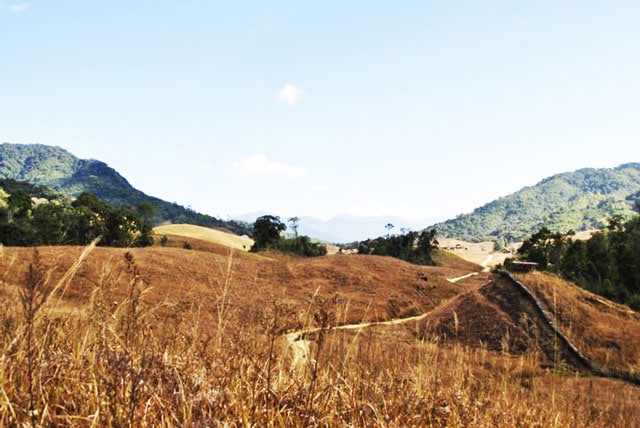 These meadows are also known as the "N-piulong Valley". It is a major tourist attraction of Tamenglong. It is a stretch of uneven mounts. Buning meadow looks heavenly with the many orchids that grow here. The peak of its beauty can be seen during the summers, especially during the month of June. Wild lilies can be seen here too. Buning Meadow is home to Hoolock, gibbons, foxes and some more animals. The beautiful blend of flora and fauna found here can hardly be seen anywhere else. It is places like this that make Tamenglong a major tourist attraction. The entire Meadow blooms up during the springs. Orchids, wild lilies and many more colorful flowers add to the spectacular view.
4. River Barak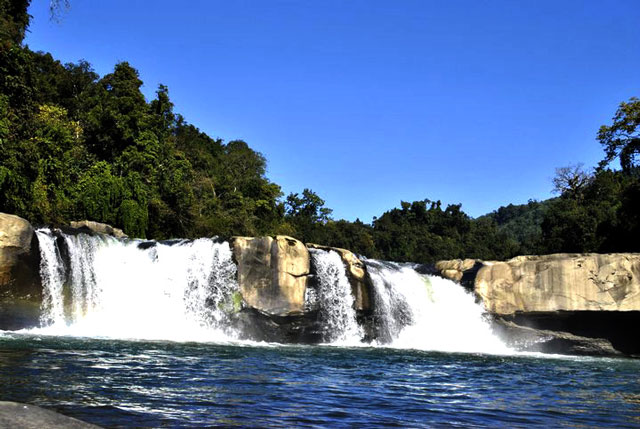 It is the most famous destination of Tamenglong, provided the seven waterfalls in its vicinity. Barak river is the major source of water and irrigation for the entire town. One can easily spend an entire day picnicking near this lake amidst the beauty of the waterfalls. Since, Tamenglong is not a very popular tourist destination yet, this river is not very polluted. It is an enchanting experience to sit by the river, allowing the cool breeze to flow through your hair and the smell of wet soil, mud and trees fill your nostrils. The seven waterfalls come rushing down the hill side, creating a scene one can never forget. Water sports and river rafting are pretty popular here. Out of all the seven falls, Khoudong is said to be the most beautiful one.
5. Forests nearby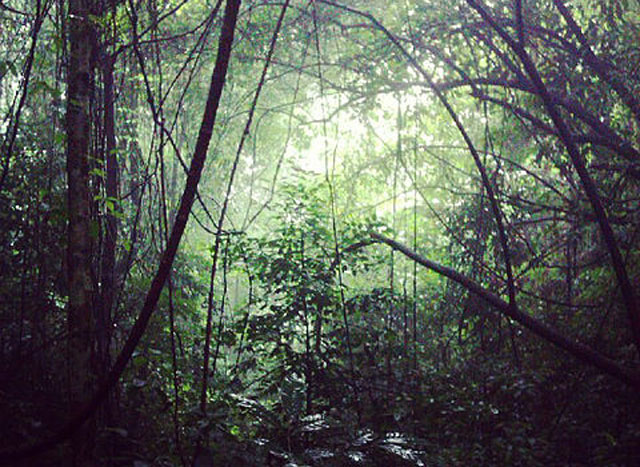 Tomenglong has a number of forests that include rare species of plants and animals. Birds like pheasants, peafowl and jungle fowls are seen here. The wildlife includes Sambar, deer, hog deer, fox, hyena, wild pig, wild dog, slow loris and serow. Sometimes, leopards, tigers, and elephants are also spotted. The list does not end here. It has reptiles crawling through the forests. These reptiles include Cobras, Vipers, Pythons and Kraits.
The best time to visit Tamenglong is between the months of October and April. However, if you are a nature lover, you might want to visit this place for the Meadow during the month of June. Tamenglong is a must visit place for all the nature enthusiasts and wildlife lovers.
Some Other Places To Visit In Manipur: