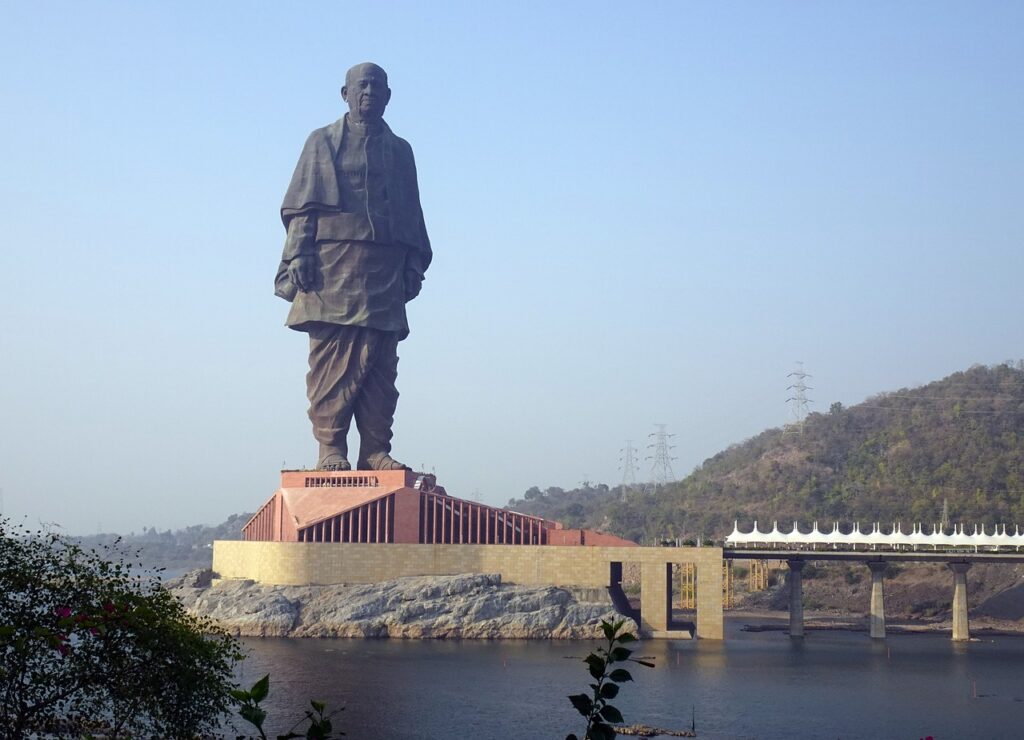 Table of Contents
Standing 182 metres (597 ft) tall, the spectacular Statue of Unity takes India's artistic and architectural heritage to brand new heights.
Overtaking China's Spring Temple Buddha, the Statue of Unity became the tallest in the world in 2018. With its sweeping views and unique construction, the statue brings millions of tourists to Kevadia village in Gujarat.
Here's everything you need to know before visiting the Statue of Unity!
Building the World's Tallest Statue
Shri Narendra Modi announced the making of the statue on 7 October 2013, to mark his 10th year as Gujarat's chief minister. The statue's height was chosen to represent the 182 seats in the state's Vidhan Sabha.
The statue depicts the man who united hundreds of princely states and helped build the Republic of India. Yes, you guessed it right, the Statue of Unity is a tribute to Sardar Vallabhbhai Patel.
The bronze and steel statue was built by Larsen & Toubro, based on designs by Indian sculptor Ram V Sutar. To celebrate the agrarian legacy of Sardar Patel, thousands of farmers across five lakh villages donated 135 metric tonnes of old iron tools for the construction efforts. The total cost of construction was ₹3,000 crore.
Prime Minister Narendra Modi inaugurated the statue on 31 October 2018, commemorating the 143rd birth anniversary of Sardar Vallabhbhai Patel. So far, more than ten million people have visited the campus.
Attractions at the Statue of Unity
The statue is a true architectural marvel, but that's not the only reason to visit the Statue of Unity campus.
When you step into the statue, the first thing you see is a heaven for history lovers. The first zone has a museum, an audio-visual gallery and an exhibition hall, all in one.
There are ten large elevators going up to the second and third zones. Each elevator can take about 26 people at a time. At the statue's chest level, the third zone's viewing gallery offers sweeping views of the natural landscape.
Reaching up to the statue's head, the fourth and fifth zones are not open to the public. They are only used for maintenance.
Don't worry if you can't decide which Statue of Unity ticket you need!
The basic entry ticket gives you access to the museum, the audio-visual gallery, the valley of flowers, and the bus service. You need a viewing gallery ticket to see the beautiful natural views from the third zone.
The express entry ticket lets you explore all of the above, with the bonus of skipping lines for the attractions. On crowded days, priority entry is a major relief for the elderly and parents with small children.
In addition to these, each unique attraction has its own ticket. So you only have to pay for the experiences you choose!
1. Museum
Situated in the first zone, the museum gives information about the construction of the statue and Sardar Vallabhbhai Patel's contributions to the nation.
The exhibition hall also offers a unique audio-visual experience and many interactive presentations. Don't miss the 15-minute presentation about Sardar Vallabhbhai Patel's life!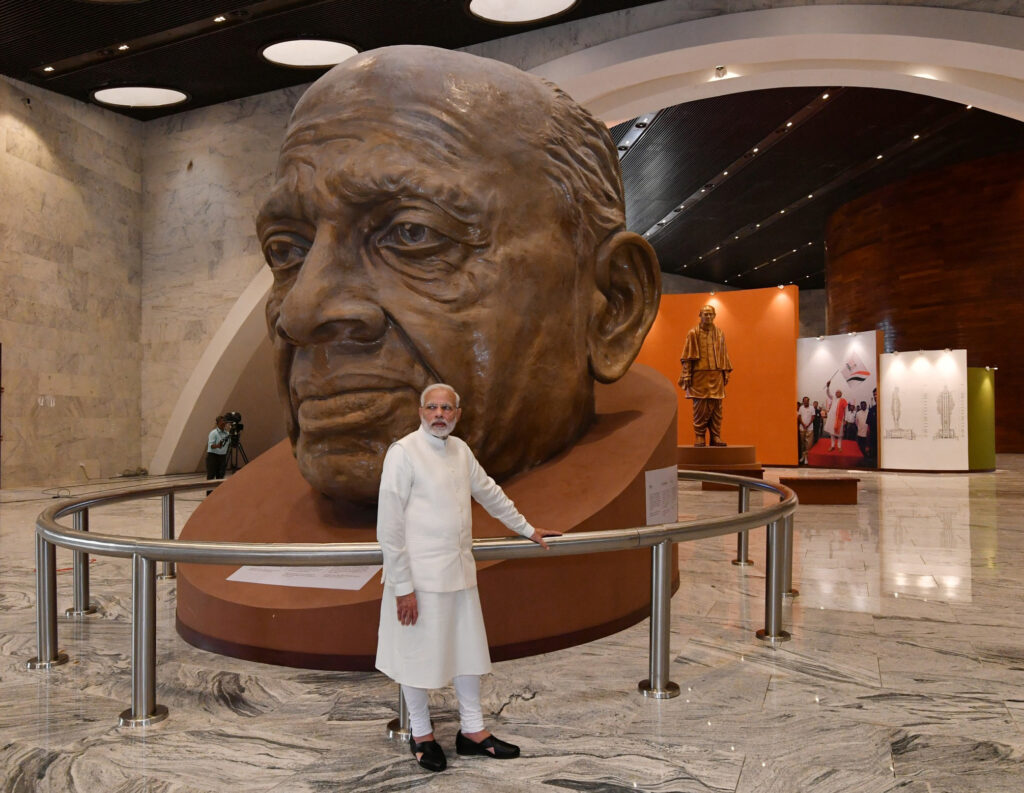 2. Viewing Gallery
Standing at a height of 153 metres, the Viewing Gallery is a must-visit for stunning views of the Sardar Sarovar Dam and the Satpura and Vindhya mountain ranges. Up to 200 people can fit in the gallery.
Top tip: Choose the 4 pm to 6 pm slot for the best views at sunset.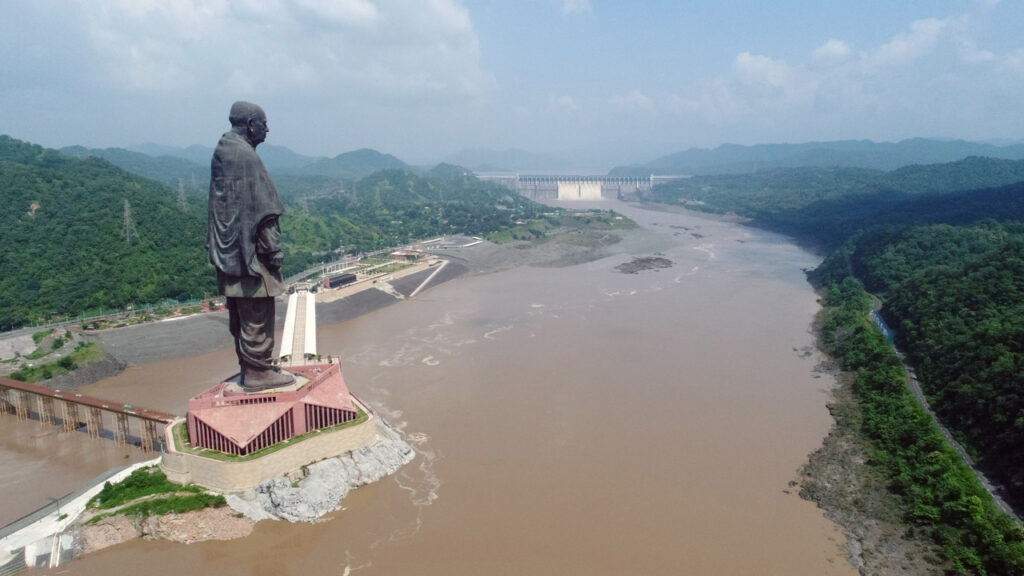 3. Light & Sound Show (Projection Mapping Show)
Every evening, a colourful laser and light show is projected on the statue, representing Sardar Vallabhbhai Patel's lifelong passion for the freedom movement. The show is free for all visitors.
Timings: 7:30 pm onwards (timings may vary depending on the sunset)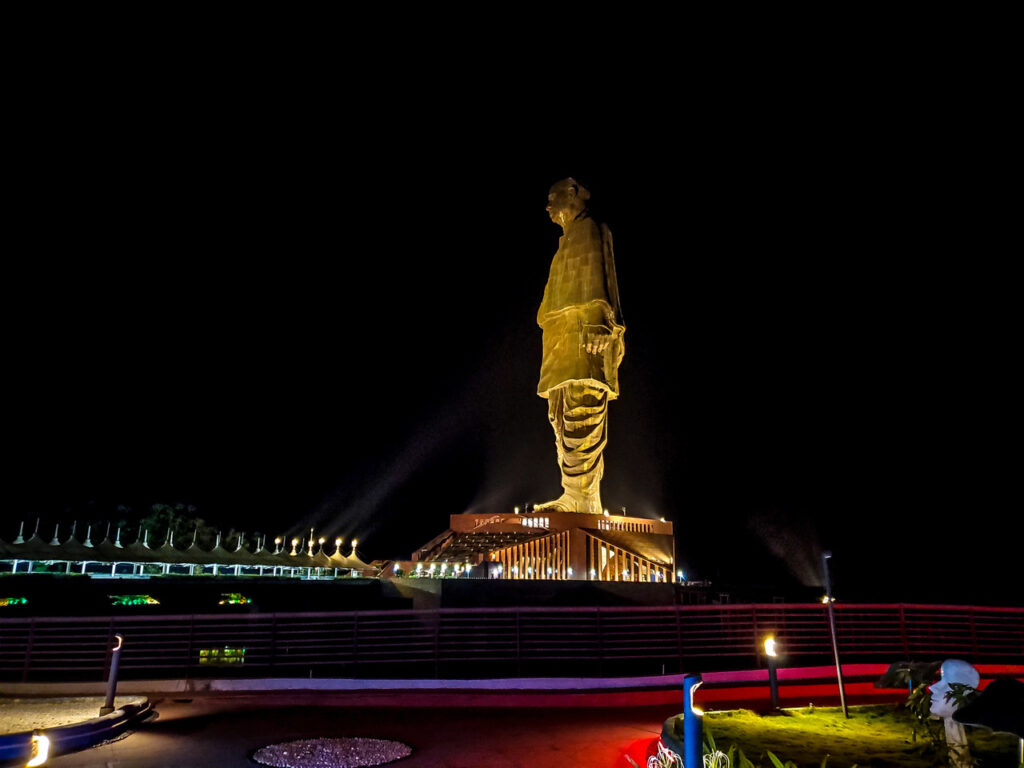 4. Valley of Flowers
Imagine a hillside blanketed with pink and yellow flowers. The Statue of Unity rises on the horizon, with blue mountain ranges in the background. There couldn't be a better place for taking gorgeous photos!
With its unique garden installations and over 300 kinds of colourful flowers, the Valley of Flowers will be a bright spot in your family album for many years to come.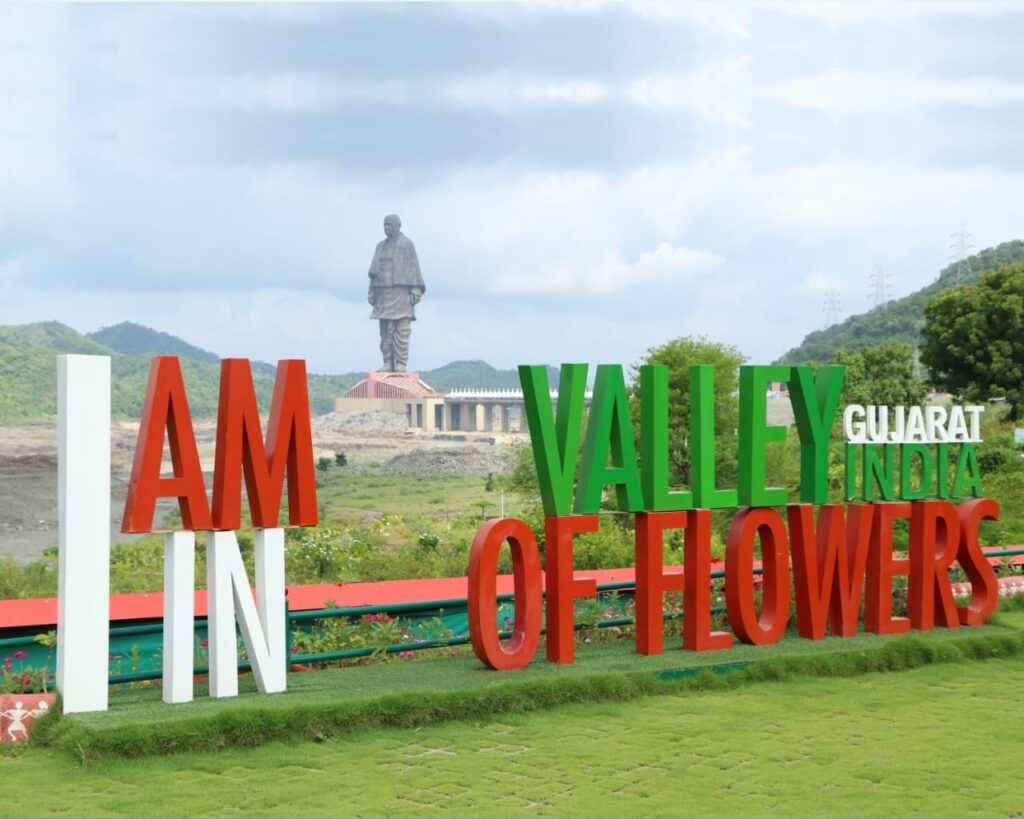 5. Sardar Patel Zoological Park (Jungle Safari)
If your kids are not impressed with museums and sculptors, give them a chance to run around in the jungle safari.
Covering around 375 acres, the zoological park is home to wild animals in their natural habitat. Visitors can spot giraffes, zebras, antelopes, tigers, rhinos, and lions. Two dome-shaped aviaries house a variety of exotic birds, parrots, and more.
Timings: 8 am to 6 pm (last entry at 5 pm)
Price for adult (16 and above): ₹200
Price for child (3–15 years): ₹125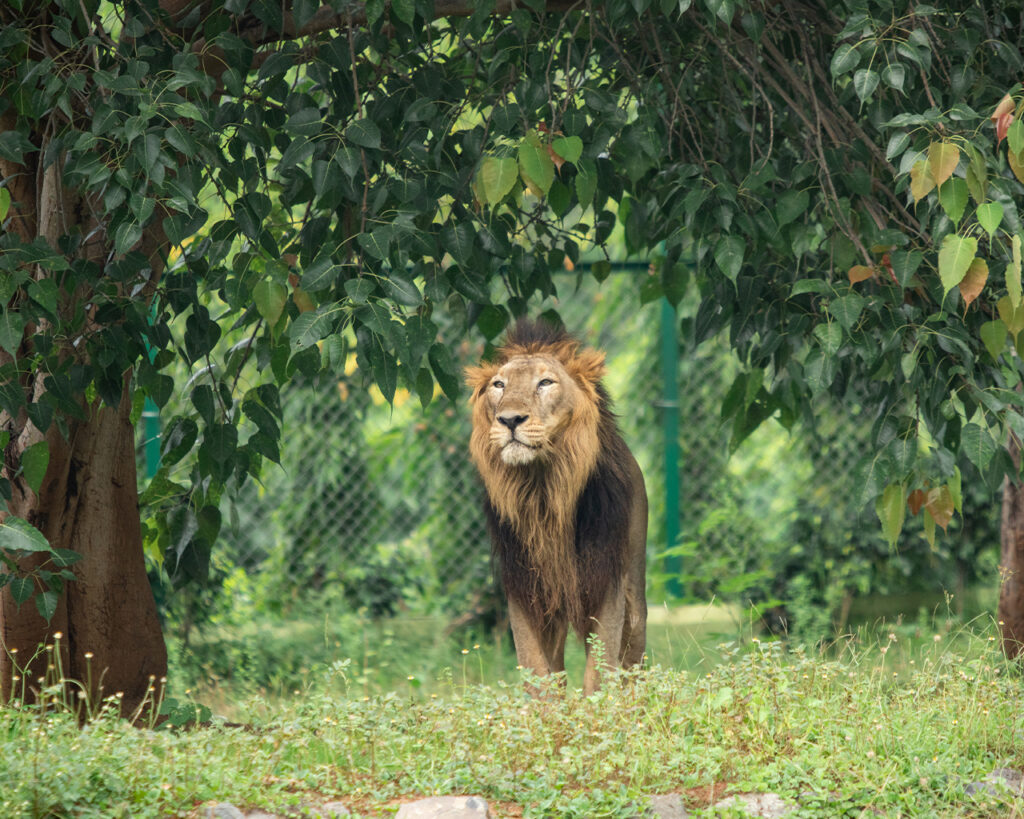 6. Pets Zone
Get up close with furry friends in this petting zoo!
The Pets Zone is a compassionate sanctuary for all kinds of domestic and exotic animals, including goats, rabbits, guinea pigs, macaws, ferrets, and raccoons. This is a real life educational opportunity for kids of all ages.
Timings:
9 am to 1 pm (last entry at 12 pm)
3 pm to 6 pm (last entry at 5 pm)
Price for adult (16 and above): ₹50
Price for child (3–15 years): ₹25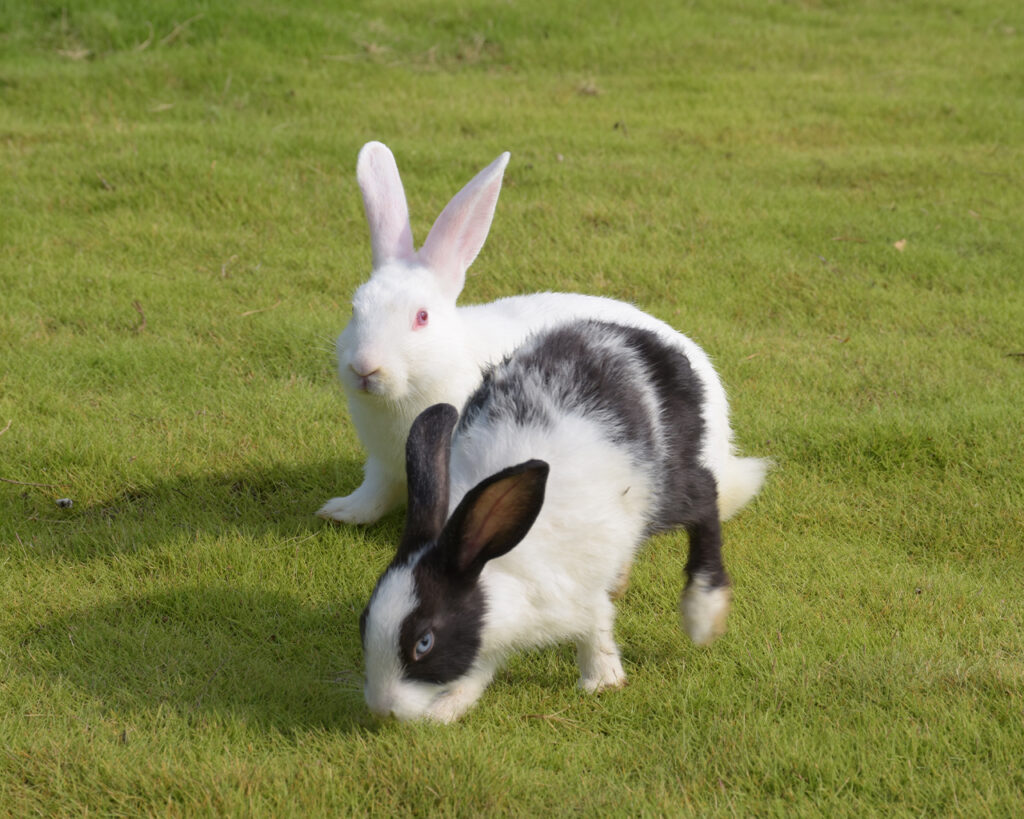 7. Helicopter Ride
Wonder what birds see when they fly over the Statue of Unity?
You could soon discover what it's like to soar above the tallest statue in the world! Book a ten-minute helicopter for an awe-inspiring aerial view of the whole Statue of Unity campus.
Tickets are only available at the location.
Timings: 9:30 am to one hour before sunset
Price: ₹2,900 per person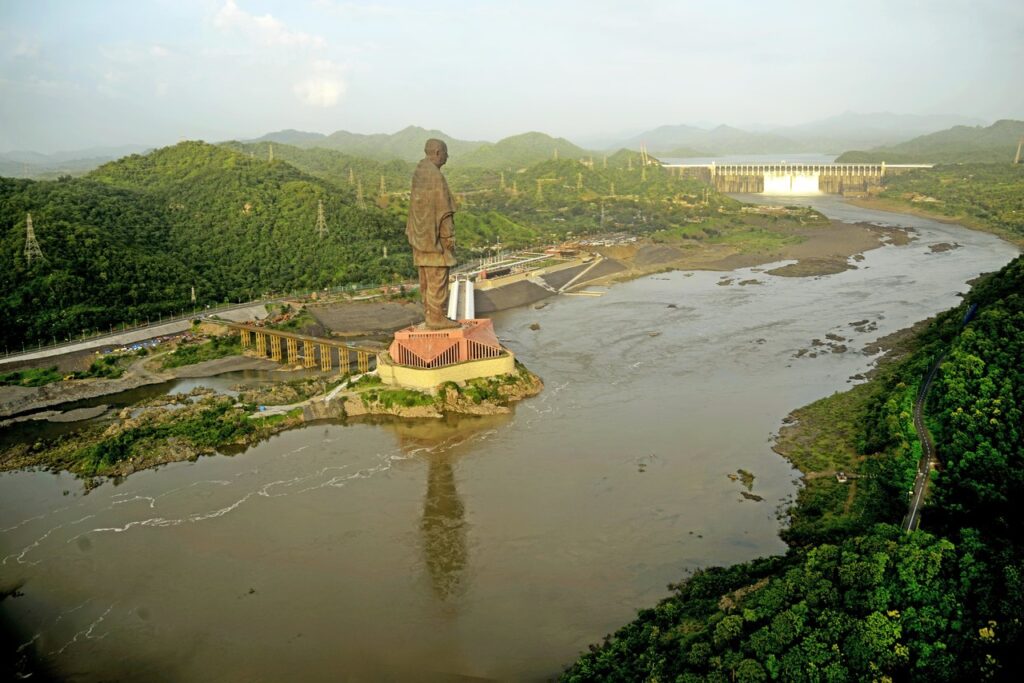 8. Riverfront Cycling
You can rent a cycle to ride down the banks of the Narmada River. This is a view you'll never get in your local gym!
You can ride with your family for up to two hours. They have every kind of bike imaginable, including kids sizes, tandem cycles for couples, and electric cycles with pedal assist.
Timings: 6 am to 8 pm
Price for regular cycle: ₹250
Price for tandem / couple cycle: ₹400
Price for electric cycle: ₹400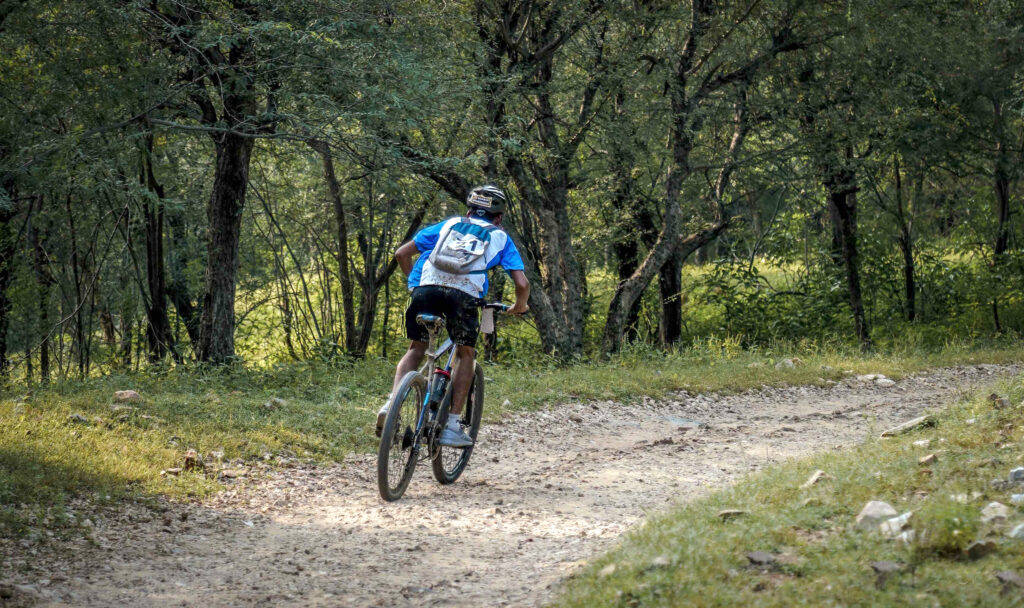 9. Unity Glow Garden
End your day at the Statue of Unity with a magical experience in the glowing garden! The whole landscape is lit up with multicoloured animals, fountains, plants, and birds. This garden takes night tourism to a whole new level!
Timings: 8 pm to 10 pm
Price for adult (16 and above): ₹100
Price for child (3–15 years): ₹50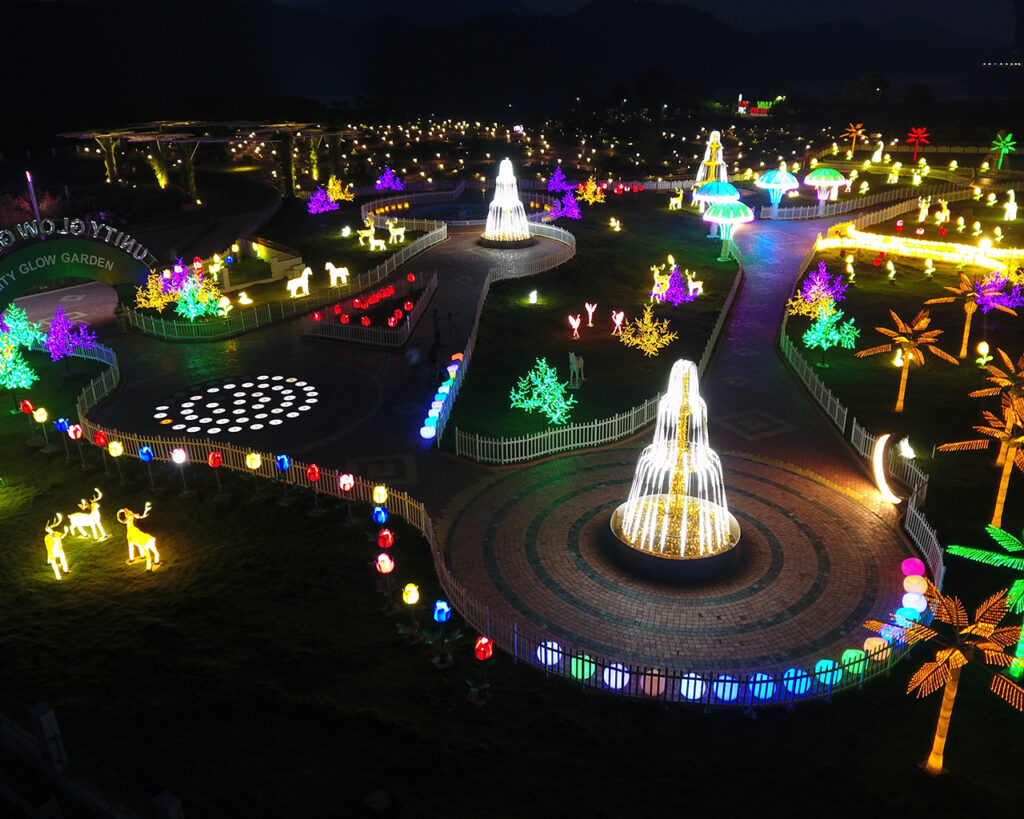 10. Cactus and Butterfly Garden
With 150 species of nectar plants, this garden attracts multitudes of colourful butterflies. Your little ones will enjoy chasing butterflies and learning about biodiversity.
Timings: 8 am to 6 pm
Price for adult (16 and above): ₹60
Price for child (3–15 years): ₹40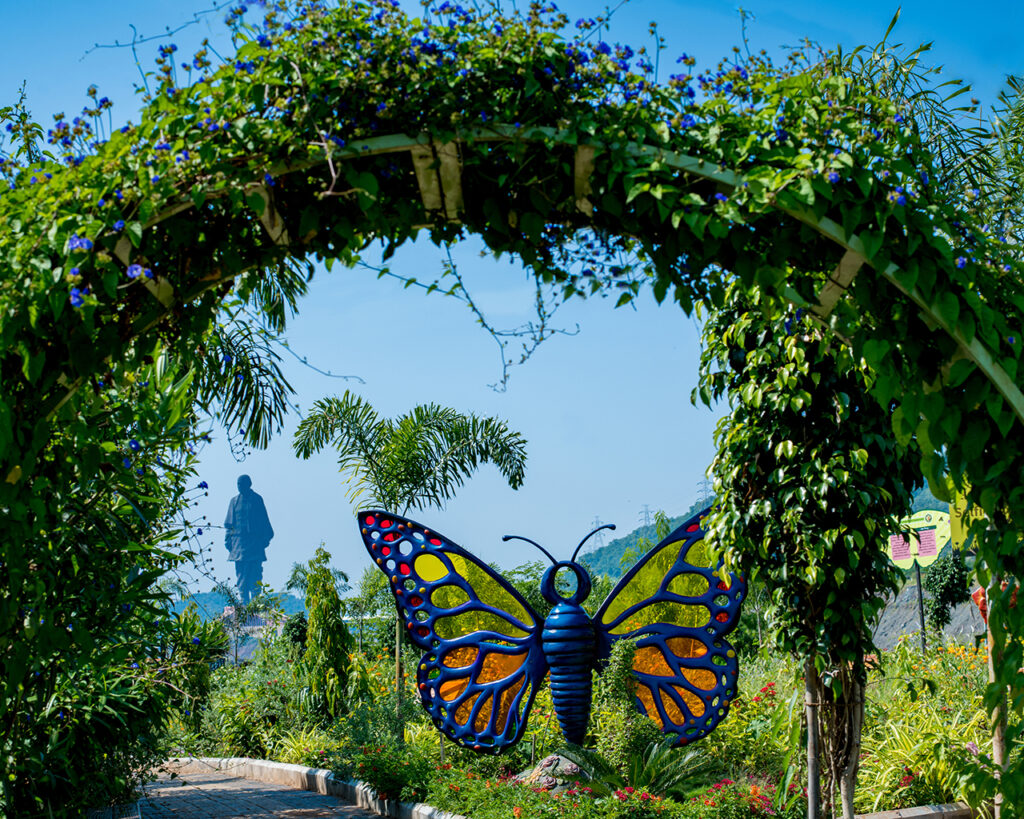 11. Khalwani to Zarwani Eco Tourism Bus Tour
Starting from the Statue of Unity Bus Parking, this group bus tour is a great way to experience everything the Statue of Unity has to offer. You'll get to see beautiful hillsides as you visit Arogya Van, Ekta Nursery, the Cactus and Butterfly Garden, Vishwa Van, the Dino Trail, and Zarwani Waterfall. The bus also stops at the river rafting point.
This is a hop-on hop-off bus tour, so you can get down and leisurely explore any tourist spot. Then simply hop on the next bus.
The bus ticket covers the entry costs for all the attractions (except river rafting), making this a convenient option for families.
Timings: 8 am to 5 pm
Price for adult (16 and above): ₹300
Price for child (3–15 years): ₹350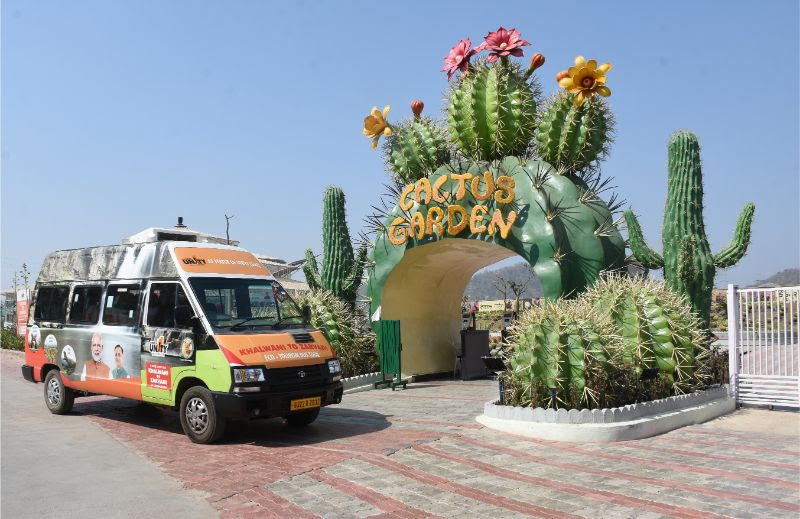 12. Ekta Cruise
Hop onto the Ekta Cruise for a spectacular view of the Sardar Sarovar Dam and the Statue of Unity.
Take the day cruise for a clear view of the horizon. At night, guests can enjoy a delicious dinner on board while watching live dance performances and the colourful lights reflecting off the Narmada River.
Don't forget the souvenir shop on the lower deck!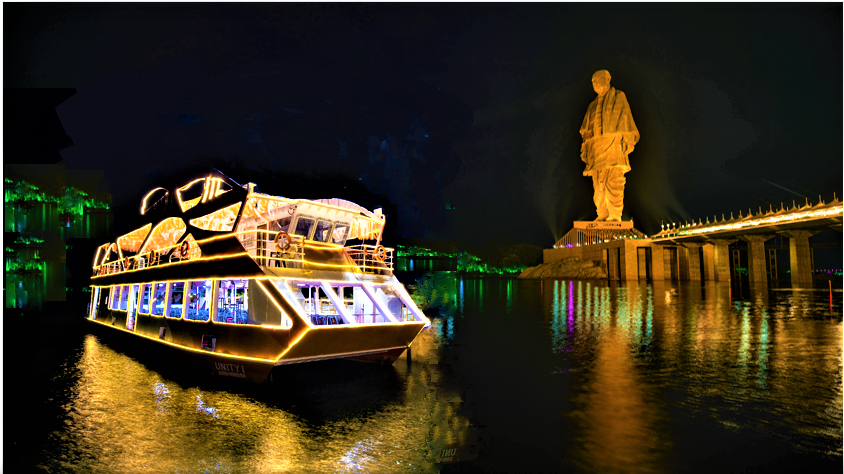 13. Sardar Sarovar Nauka Vihar (Boating)
Sail down the Sardar Sarovar Dam and witness the natural splendour of the Shoolpaneshwar Wildlife Sanctuary!
You'll be picked up at the Statue of Unity Bus Stop for a unique 45-minute boating experience. Make sure to reach the counter 30 minutes before your scheduled ticket slot.
Timings: 9:30 am to 5:30 pm
Price for adult (6 years and above): ₹413
Price for child (below 5 years): Free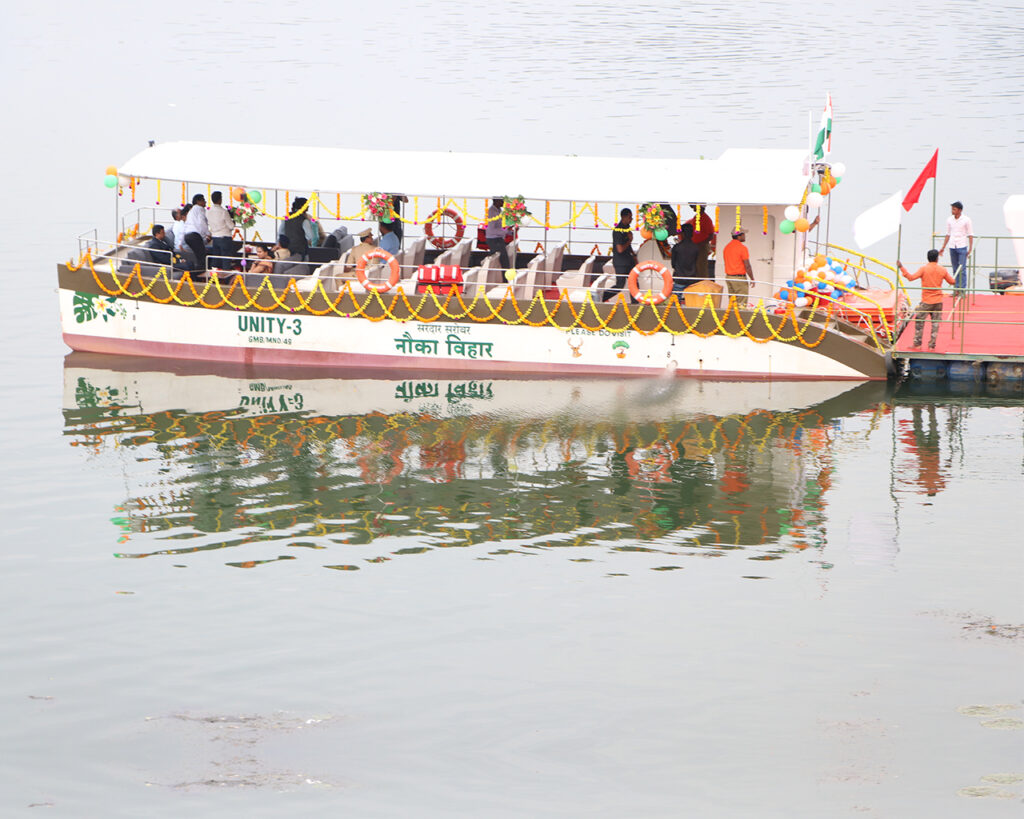 14. River Rafting at Khalwani
If outdoor adventures get your heart pumping, this 4.5 km long river rafting experience will give you a thrill to remember.
Only people aged 14 to 55 will be eligible for river rafting.
Timings: 8 am to 3 pm
Price: ₹1,000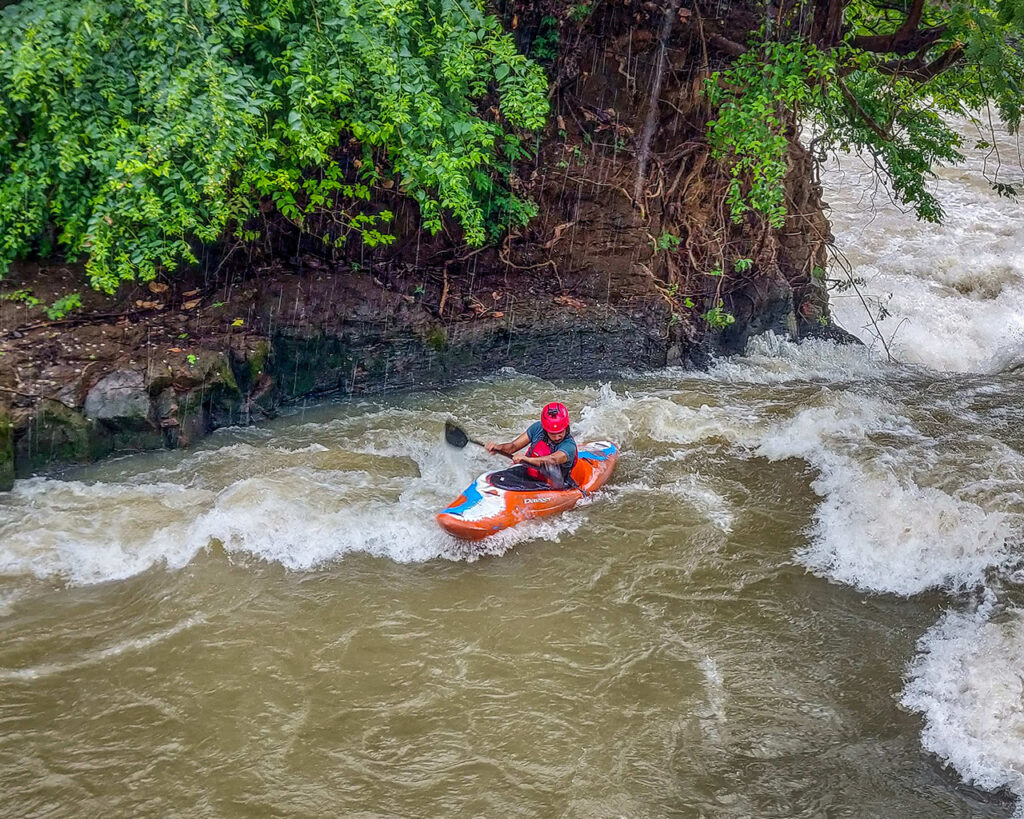 And There's More!
You can hop on an electric kick scooter, explore the Children Nutrition Park, relax in the Ekta Nursery, stroll through the Miyawaki Forest, and try to find your way through the Maze Garden.
Don't forget to grab a delicious snack at the Ekta Tribal Cafe or the Arogya Cafe!
Timings
Price for Adult (16 and Above)
Price for Child (3–15 Years)
Sardar Patel zoological park (jungle safari)
8 am to 6 pm (last entry at 5 pm)
₹200
₹125
Pets zone
9 am to 1 pm (last entry at 12 pm)

3 pm to 6 pm (last entry at 5 pm)
₹50
₹25
Helicopter ride
9:30 am to one hour before sunset
₹2,900
₹2,900
Riverfront cycling
6 am to 8 pm
₹250
₹250
Riverfront couple cycling
6 am to 8 pm
₹400
₹400
Riverfront electric cycling
6 am to 8 pm
₹400
₹400
Unity glow garden
8 pm to 10 pm
₹100
₹50
Cactus and butterfly garden
8 am to 6 pm
₹60
₹40
Vishwa Van
8 am to 6:45 pm
₹30
₹20
Children Nutrition Park
10 am to 6:30 pm
₹200
₹125
Ekta nursery
8 am to 6 pm
₹50
₹30
Arogya Van
8 am to 6 pm (last entry at 5 pm)
₹50
₹30
Maze Garden
9 am to 6 pm (last entry at 5 pm)
₹100
₹50
Miyawaki Forest
9 am to 6 pm (last entry at 5 pm)
₹50
₹30
Khalwani to Zarwani eco tourism bus tour
8 am to 5 pm (last entry at 4 pm)
₹400
₹350
Please note the different age requirements for the following attractions:
| | Timings | Price for Adult | Price for Child |
| --- | --- | --- | --- |
| Ekta cruise (day cruise) | 9 am to 5:20 pm | ₹413 (13 years and above) | ₹207 (6–12 years) |
| Ekta cruise (dinner cruise) | 5:30 pm to 9:30 pm | ₹1,416 (13 years and above) | ₹708 (6–12 years) |
| Sardar Sarovar Nauka Vihar (boating) | 9:30 am to 5:30 pm | ₹413 (6 years and above) | Free (below 5 years) |
| River rafting | 8 am to 3 pm | ₹1,000 (14–55 years) | ₹1,000 (14 years and above) |
Best Time to Visit the Statue of Unity
You can visit the Statue of Unity at any time from 8 am to 6 pm. The statue is open everyday except Mondays.
While the statue allows visitors on national and public holidays, it's typically closed on the day after. For example, the statue is open on Gandhi Jayanti but closed on 3 October.
Take full advantage of all the attractions by getting a hotel near the Statue of Unity and shortlisting your preferred family activities in advance. You don't want to be too early for the dinner cruise or too late for the helicopter ride!
The summer season is too hot and humid to enjoy outdoor activities. Plan your visit during winter or monsoons for the best views of Sardar Sarovar Dam and the nearby waterfalls. The flower gardens will be in full bloom during this time.The Statue of Unity gets crowded on the weekends, especially during the cooler months from October to February. You can book tickets in the off-peak periods to avoid crowds and get cheaper hotel rates.
How to Book Tickets?
Online Tickets
Get your tickets in advance through the official website of the Statue of Unity. You can also book tickets on the Statue of Unity app on iPhone or Android.
Printing your online ticket is not necessary, but it's worth keeping a copy handy because you may be asked to show your ticket multiple times.
The website provides information about timings and closed days. If you face any problem while booking a ticket, you can email support@soutickets.in or call 1800 233 6600 between 8 am and 6 pm.
Offline Tickets
Alternatively, you can buy offline tickets at the booking counters between 7:30 am and 5 pm. You can't get an advance ticket here. Cash won't be accepted, so remember to bring your debit card or credit card!
Tickets are available at these locations:
Shrestha Bharat Bhawan (Near Ramada Encore)
Swagat Sthal (Tourist Information Centre)
Statue of Unity Ticketing Centre (Inside SoU Complex)
Ticket Cancellation and Refunds
Not sure if you can make it to the Statue of Unity, but you've already bought express entry tickets for the whole family?
No problem! Cancelling pre-booked tickets is easy, and you'll get refunded within 7–14 working days. Please note you can only cancel online tickets. You also can't partially cancel the booking.
These are the refund categories:
| Number of Days Before Visit | Amount Refunded |
| --- | --- |
| 4 or more days | 100% |
| 2 to 4 days | 80% |
| 2 days | 50% |
| Same day | No refund |
How to Reach?
The Statue of Unity is located on Sandhu Island in the Narmada River, near Kevadia village in the Ekta Nagar District of Gujarat. The nearest city, Rajpipla is around 25 km away from the statue.
By Air
The closest airport is in Vadodara, about 90 km away from Kevadia. A taxi from the Vadodara Airport will reach the Statue of Unity in about two hours.
By Train
The Ekta Nagar Railway Station is just 2 km from the SoU parking lot and 7 km away from the actual statue. Tourists can use the AC bus facility to visit the statue.
By Road
You can even choose a road trip to the Statue of Unity!
The Ekta Nagar Bus Stop is the nearest bus stop. If you're taking your vehicle, the parking ticket will cost around ₹50.
The parking space is almost 6 km from the statue. You won't have to walk though, since a free shuttle bus service runs every 10–15 minutes.
What Should You Avoid Carrying?
For public safety, it's prohibited to bring certain items into the campus. You can leave your bags in your car or in the lockers near the entrance.
What is allowed:
Mobiles, small cameras, DSLR
Small bags, purses
Baby food, medicines
What is not allowed:
Eatables from outside
Drones, tripods, wires
Big bags, luggage, parcels
Alcohol, paan, cigarettes, tobacco
Sharp items like knives, scissors, razors, tools
Flammables, firearms, or other dangerous substances
Is the Statue of Unity Accessible to All?
Most of the campus is fully accessible to the elderly and people with disabilities. Wheelchairs are available for rent at the entry gate, along with escorts for pushing the wheelchairs on payment of the applicable charges.
The restrooms, drinking fountains, corridors, and restaurants are all designed to be wheelchair-accessible. There are elevators and travelators to easily access the viewing gallery.
Additionally, there are braille buttons in the lifts and directional signages in the halls. Plenty of buses and e-rickshaws are available to avoid walking long distances.
The central government's Social Justice Department has sent 14 people with different disabilities to identify ways to improve the accessibility of the premises. New features will include braille maps and audio guide facilities.
Final Thoughts
With so many options available, your day at the Statue of Unity campus is certain to be full of fun and brand new sights. We hope this guide helped you plan your excursions!
FAQs
1. How long will it take to visit the whole campus?

It typically takes 1–2 hours to visit the museum and viewing gallery. If you'd like to explore all the areas and do all the activities, it's best to book a nearby hotel and plan a whole day.
2. How will I navigate the Statue of Unity?

The Statue of Unity app has been created to help tourists find their way around the campus. It offers an interactive guide to the many attractions in the SoU campus.
3. Is photography allowed?
Yes, you can take photos with your phone, small camera or DSLR. You will be charged ₹40 for amateur cameras and ₹200 for DSLR cameras. However, drones are prohibited.
4. Is there any discount for students?
No, there are no special discounts for students.
5. Can I book a ticket in advance?
Yes, you can book a ticket one month in advance through the official website or app. However, it's not possible to book an advance ticket from the booking counter.
6. Do I have to print out my ticket?
It's not necessary to print your ticket, but it's a good idea to keep a hard copy or soft copy handy, as you can be asked to show the ticket multiple times.
7. Is there a bus service available to reach the statue?
There are free AC buses for easily moving from the parking lot to the statue. Please note these buses will only be available till 8 pm. You can also take an e-rickshaw.