The city of Mohali was recently renamed as Ajitgarh, after Sahibzada Ajit Singh, the eldest son of Guru Gobind Singh. The city is located adjacent to the state capital Chandigarh and is considered a part of the tri city, Chandigarh, Panchkula and Mohali. The city was formerly a part of the Ropar or Rupnagar District but was recently carved as a separate city. The city's main attractions are as follows.
1. Amb Sahib Gurdwara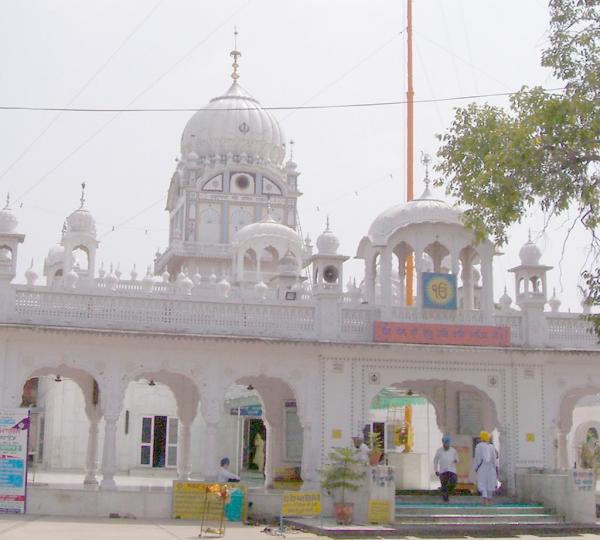 Amb means mangoes in Punjabi, and is named after the sacred mango tree which was blessed by Guru Arjan Dev, the 5th guru of Sikhism. The Gurudwara also marks the moment when Guru Har Rai blessed the place. The white colored Sikh Shrine is a fine example of the Sikh architecture and a peaceful place to visit.
2. Bhakra-Nangal Dam
The Bhakra Dam is located near Nangal, which is at a short distance from Punjab. The dam is built across the Sutlej River and is surrounded by lush green vegetation making it a great picnic spot. The dam is around 740ft. high with the maximum reservoir capacity of 9.34 billion cubic liters of water. The reservoir is named as Gobind Sagar after Guru Gobind Singh.
3. Punjab Cricket Association Stadium
Built in 1993, the stadium is the seat of the Punjab Cricket Association and the home ground of the IPL team, Kings XI Punjab. The maximum capacity of the stadium is approximately 28,000 people. The Mohali stadium has been a host to several local and international matches and world cup cricket matches including the World Cup 2013 finals. Despite of being a relatively newer town, Mohali is a major commercial hub in Punjab. Along with the other two cities Chandigarh and Panchkula, it forms a major commercial and IT district in the State of Punjab and India. The aforementioned place in Mohali are a must visit during your trip to Punjab.
More Tourist Hotspots In Punjab: