In older times the city was known by the name Bikramgarh and was later renamed to Bhatinda by the Bhati Rajput Kings of Jaisalmer in Rajasthan. The city is known to be more than 3000 years old and to be a part of the Kushana Kingdom under the Kushana King Kanishka. The town came under the reign of various rulers like Mahmud of Gazni, Mohammad Ghori, Prithviraj Chauhan, Iltutmish, Razia Sultana, the Mughals and the Princely State of Patiala. The city is rich with culture and heritage and has several places that attract a large number of tourists. Here's the list of the best attractions at Bhatinda.
1. Quila Mubarak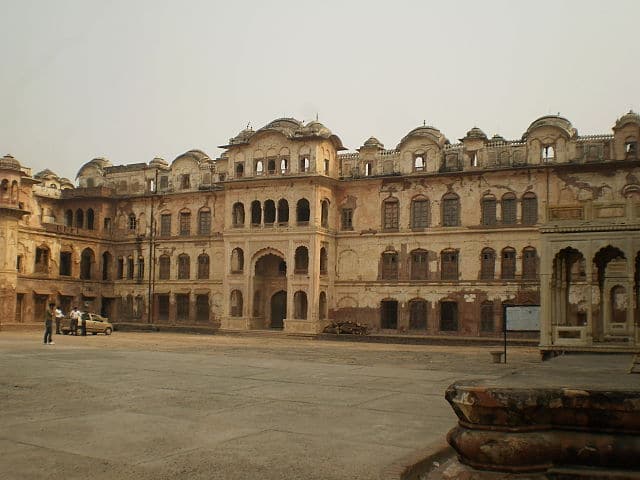 Not to be confused with a similarly named fort in Patiala, the Quila Mubarak in Bhatinda is an ancient monument and has been in existence since the rule of the Kushana Kingdom under Kanishka. The fort is also known as the Bhatinda fort and was attributed to Raja Dab around 90-110 AD. The fort also became the place where the first Empress of India Razia Sultana was defeated and imprisoned. It is a must visit place in Bhatinda.
2. Bhatinda Lake
Located near the thermal power plant, Bhatinda lake is a favorite spot to spend the evenings for the people of the city. The promenade near the lake's shores is great for a relaxing evening walk and the various eateries located nearby attract a huge number of people. Boating facilities are also available at the lake with Kashmir styled Shikara Boats.
3. Mazaar of Peer Haji Rattan
One of the most important Muslim places of worship in Bhatinda, the Mazaar of Peer Haji Rattan is a wonderful display of the religious diversity in India. The mosque is built alongside a Sikh Gurudwara and a Hindu temple and shares its walls with the two.
4. Bir Talab Zoo
The Bir Talab Zoo is a famous attraction in Bhatinda, it is spread across an area of 161 acres and was established in 1978 by the Red Cross society and is now governed by the Forest and Wildlife protection department of Punjab. The zoo is a home to several rare and endangered species of animals, reptiles and birds.
The ancient city of Bhatinda is known for is multicultural influences from the Sikh and Rajput rulers that have ruled the city. The aforementioned attractions are a must visit at they provide a deep insight on the history of the ancient city of Bhatinda.
Other Major Tourist Destinations In Punjab: