Visitor Information
Famous For: Peace Lovers, Temple explorers
Entrance Fee: Entry is Free
Visiting Time: 7am -12 am; 3:30pm-8pm
Visit Duration: 1-2 hours
A renowned Vaishnavite Temple, Sri Varadraja Perumal Temple is one of the ancient shrines of Pondicherry constructed back in 490 AD. Venkatachalapathy is the chief deity revered here and behind his idol is located Lord Vishnu's avatar Lord Narsimha's idol. Moreover, Lord Vishnu as Varadaraja Perumal and Goddess Lakshmi as Thayar avatars are also revered at the temple and the architecture is just stunning and remarkable to look at!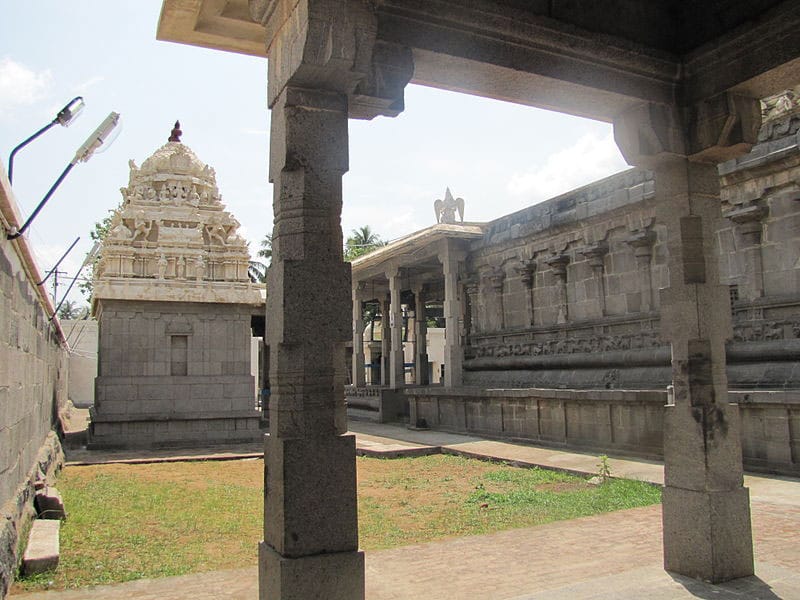 Traveler Tips
No need to carry snacks or food here as there are plenty of restaurants around.
Things to Do
Religiously important occasions of Pondicherry including Theerthavari, Brahmmotsavam, Pavithra Festival, Ramar Festival, Dipooram and Gajendra Moksha and other festivals of the city are also joyously organized and try to plan your trip around these celebrations to soak in the cheerful aura of the temple by then.
Explore the temples located nearby.
Availability of Guides
Guides are not needed as you can explore the temple by yourself.
Best Time to Visit
You can visit Sri Varadaraja Perumal Temple anytime of the year but if you are travelling around Pondicherry, then July to September and October to February are the idyllic months to immerse in the cooling vibes and winter chills of Pondicherry.
How to Reach
The temple is 160 km from Chennai where numerous bus transportation services are catered to visit here and the closest railway station is Pondicherry railway station. Further, the nearest airport is Chennai Airport and the closest bus station is Pondicherry Bus Station which is 2.5 km away.
Interesting Facts and Trivia about Sri Varadaraja Perumal Temple
Sri Varadaraja Perumal Temple is also eminent for its Dravidian style of architecture especially the front gopuram and the towers which are stunningly structured.
It also is an abode of a sannidhi for the goddess known as Perundevi Thayar and there are also many incarnations of Lord Vishnu situated within the temple in divyadesams.
The idols located in the temple include that of Lord Rama, Goddess Sita, Lord Lakshmana, Lord Hanumana, Lord Navaneetha Krishna, Sri Santhanagopala and Sri Venugopala are there. Moreover, you will also find two renowned Vaishnava Acharyas, Nikamanda Mahadesikan and Manavalamamuni and a well-known ritual organized at this shrine include the rice feeding to infants called as Annaprasana.
From the inscriptions here, the temple's origins can be traced back to Cholas followed by Pandyas and it is regarded that both these rulers built the temple.
Pushkarani is also situated within the temple and is a holy spring having 83 spring holes and there is a total of 12 wells. The water found here is actually green which has been verified as containing acid content by the scientists. Taking a bath in the water is believed to cure fever, headache and many other problems.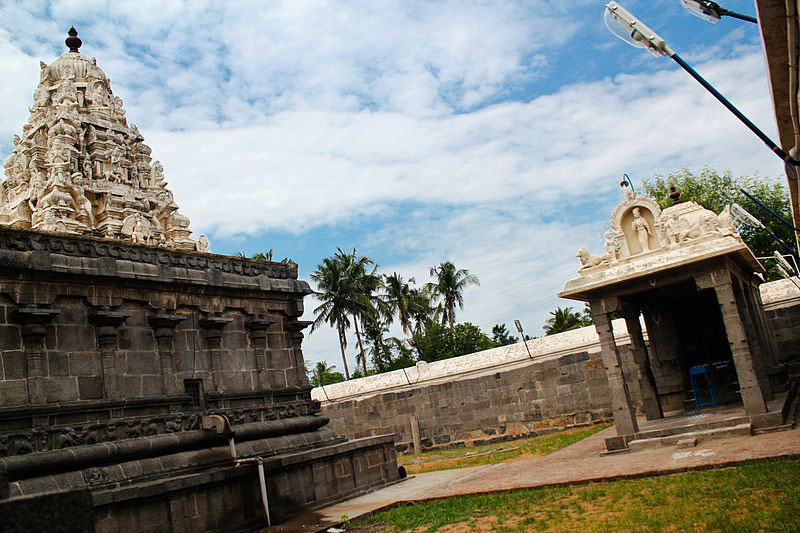 Nearby Attractions
Arulmigu Manakula Vinayagar Temple
Rock Beach
University Aquarium
Serenity Beach
Aurodhan
Sri Aurobindo Ashram
Arikamedu
Bharathi Park
Vinayagar Temple
Nearby Restaurants
Chilli N Cheer
Hotel Restaurant Almeeran
Chick Wings
Ttr Wines la Oceanic Restaurant
Busy Bea
Le Olive Garden, Cafe-Restaurant
Arokya Nature Restaurant
Le Kawa French Coffee Shop
Pizza Corner
Bindaas Cafe
Hence, if you are looking to witness divinity, Pondicherry's oldest temple Sri Varadaraja Perumal Temple is the one to visit and spend some moments learning the religious traditions of the city and meeting the locals here. The temple is also visited for many other religious traditions and the festive occasions bring the holy aura more alive during the celebrations making you feel one with the city. So, if you are touring around Pondicherry, Sri Varadaraja Perumal Temple is a must to come at and make your journey at the city, a blessed one!!