Visitor Information
Famous for: Sightseeing, Nature lovers, Wildlife, Bird-watching, Photography
Entrance Fee: Free of charge, boat rides and usage of cameras will be charged.
Visiting Time: 9 AM to 5 PM
Visit Duration: 2 to 3 hours
Situated around 10 kilometres from the town, the Ousteri Lake is recognized by the International Union for Conservation of Nature and Natural Resources (IUCN) as an important wetland in the country. The Ousteri Wetland and National Park includes almost a hundred-year-old man made Ousteri Lake and the surrounding area. The park covers 3 kilometres square of land and features a wide variety of flora and fauna. Several migratory birds are also seen around the area, usually early in the morning, making this place a delight for bird watchers and nature lovers.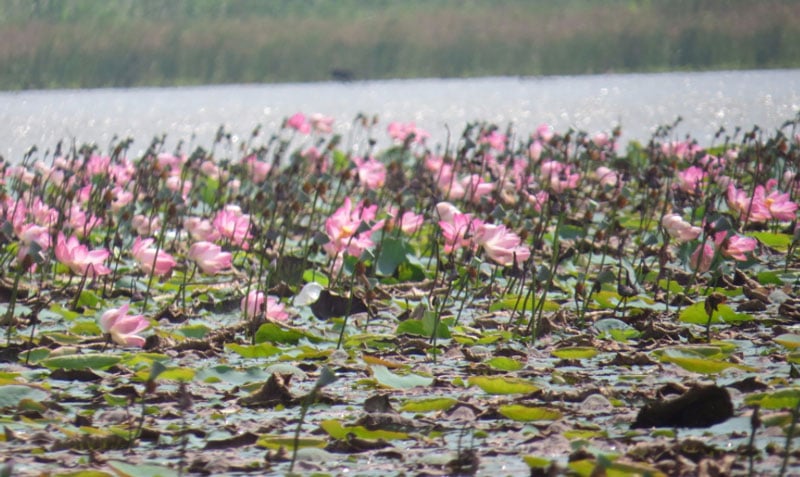 Traveler Tips
Visit the lake early in the morning to see more than 140 varieties of migratory birds, including the painted stork, tailor bird, white breasted water-hen, open bill stork, and more.
Things to Do
Embrace peace and tranquillity on a boat ride on the beautiful Ousteri Lake.
See the exotic fishes found in the area.
Capture the migratory birds early in the morning through your camera lens.
Take a walk with your loved one around the area to experience beauty in the lap of nature.
Availability of Guides
A guided tour of Pondicherry will include the Ousteri Lake. It might be beneficial to have a guide if you wish to know about the types and habits of birds and animals in the area.
Winters are the best time to visit the Ousteri Lake as you can see a large number of birds in the colder months. Generally, the months of October to March are the best time to visit Pondicherry as the temperatures stay at a pleasant 20 to 25 degrees Celsius.
How to Reach
Ousteri Wetland and National Park is situated on Puducherry Villupuram Road. You can either hire a cab or rent a bike to reach the lake.
Interesting Facts and Trivia About Ousteri Wetland and National Park
Ousteri Wetland and National Park includes different landscapes including the lake, marshes, and mud flats.
The lake is also known as Osudu Lake locally.
This lake is the largest freshwater source in Pondicherry and supplies freshwater to the entire city.
The lake lies on the border between Tamil Nadu and Pondicherry and a part of it belongs to Tamil Nadu.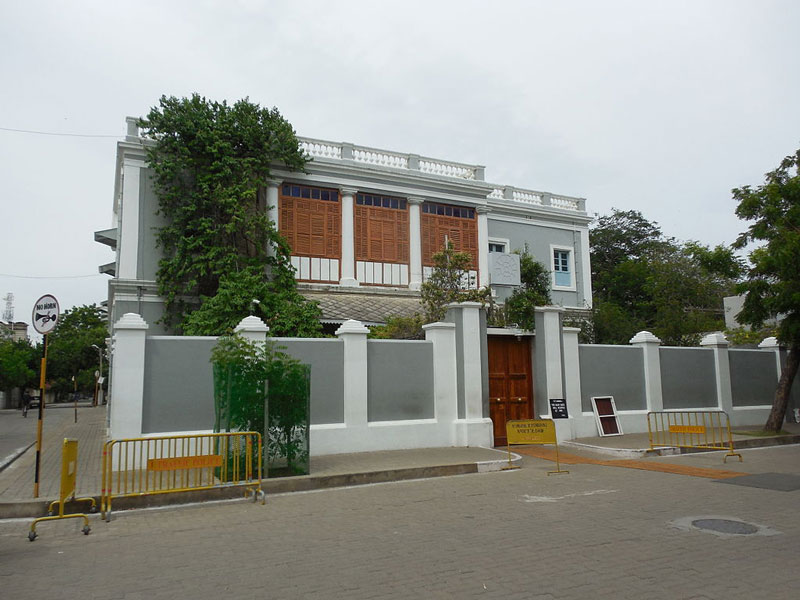 Nearby Attractions
Sri Aurobindo Ashram
Promenade Beach
Manakula Vinayagar Koil
Chunnambar Backwater
Arikamedu
Jawahar Toy Museum
Pondicherry Museum
Arikamedu
French War Memorial
Matrimandir
Sri Gokilamabal Thirumaleshwara Temple
Nearby Restaurants
Ismail Restaurant
Chidambaram Kamatchi Restaurant
The Ousteri Lake is one of the must visit places in and around Pondicherry. The scenic beauty and ethereal atmosphere present at the lake can be rarely found elsewhere. A haven for nature lovers, this place will provide you with beautiful views, especially if you plan to visit in the earlier part of the day.