Known for its rich iron ore deposits and the home to one of the largest steel plants in India, The Steel Authority of India and is surrounded with picturesque hills and enchanting rivers. What is today an urban township, was once covered with dense forests and was later developed due to the establishment of India's first large scale steel plant. The town has recently been developed as a tourist spot, with several recreations of the other attractions in India. Here's the list of the best attractions in Rourkela.
1. Vedavyas Temple
Located on the banks of the River Brahmani, Vedavyas Temple marks the spot where one of the greatest Hindu epics, Mahabharatha was written. Vedavyas temple comprises of three major buildings, a school, a hermitage and the caves where the Mahabharatha was written by the legendary sage. The place is a popular tourist attraction and should be visited by everyone who would like an deep insight of the cultural history of India.
2. Vaishno Devi Temple
The replica of the original Vaishno Devi Temple located in the Indian State of Jammu and Kashmir, this temple is located atop a hill that gives a panoramic view of the entire city of Rourkela. Vaishno Devi temple was opened for public in 2007 and is a ground to colorful celebrations during the Hindu festivals of Diwali, Holi and Dusshera.
3. Rani Sati Temple
Also known as Jhun-Jhun Dham and is spread across an area of 2 acres. The origin of the temple site is unknown but the structure was constructed in 1967, and was renovated in 1992 and 2000. The best time to visit the temple is during the Hindu festivals when special prayers and festivities make this place a palate of cultural colors.
4. Darjeeng
Located on the banks of the Brahmani River, Darjeeng is a famous picnic spot near Rourkela. The place is characterized by lush green surroundings and the picturesque Deodhar George is one visited by several tourists, especially during the hot and humid summer months.
5. Hanuman Vatika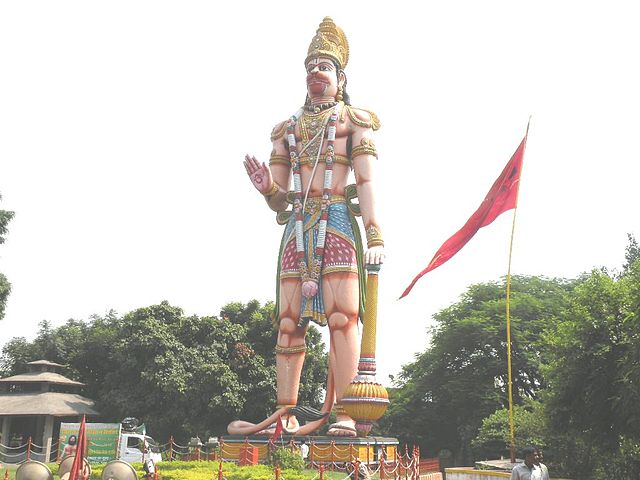 Considered to be the gardens where the mighty ape god, Lord Hanuman dwelled in the ancient times. The site was renovated and was opened for public by the Orissa government. The garden contains several shrines dedicated to the various Hindu deities and a monolithic 22.8 meter tall statue of Lord Hanuman in the center attracts visitors from all across the country.
While Rourkela is more of an industrial town known for its steel industry and iron ore deposits, it is considered the commercial capital of Orissa. The above-mentioned places are the best places to experience the towns cultural and historical heritage.
Here Are Some More Tourist Spots Of Orissa: