Visitor Information
Famous For: Nature, Photography, Adventure.
Entry Fee: No fee is required provided you do not want to take part in the various activities that are organized at the beach every day.
Visiting Time: 5 a.m. to 6 p.m. every day.
Visiting Duration: 2 to 3 hours or more.
Beaches are the primary tourists' zones in Kerala that lure so many tourists to this state all the year round. There are many beaches in Kerala that are quite famous all over the world. The Marari Beach, for example, is one such popular beach. This beach is a natural wonder which is known for its wide stretch of silvery sand and in the peaceful abode of the fishing village of Mararikulam from the clear, blue sky. Thus, the natural beauty of the divine place is so attractive that it draws thousands of tourists from all over the world every year to deliver fun and frolic to them as much as possible.
Traveller Tips
Wear comfortable shoes and light clothes.
Take along swimsuits with yourself and a towel if you want to try out some water sports.
When you are visiting the beach, positively remember to drink plenty of water so that you do not suffer from dehydration.
Do not forget to apply sunscreen in good amount if you do not want to end up being suntanned.
Things to Do
Swimming can be super fun. So, make sure that it is included in your agenda.
Have fun playing sports on land like beach volleyball.
Indulge in stuffing your mouth with lots of tasty local dishes.
Click photographs to remember your trip.
Availability of Guides
No need to worry about suffering an accident because the guides are keeping a strict watch over the beach.
Best Time to Visit
The best time to visit the Marari Beach in Alleppey, Kerala, is from October to February if you do not want to get roasted because of the excessive heat throughout the year.
How to Reach
The Marari Beach can be reached via an auto rickshaw as the beach is about 11 km. away from the centre of Alleppey.
Interesting Facts About the Marari Beach
The beach has a vast stretch of soft sand and is ideal for a private party to be organized with prior permission from the concerned authorities.
The main profession of the local people is fishing. Therefore, every morning, a number of fishing boats are seen to set on sail to earn their daily living. This view itself is so mesmerizing that the tourists often visit this beach at dawn to witness it.
The natural vegetation forming a boundary between the sandy beach and the cemented road protects the beach and the area in turn against advancing giant waves during a natural calamity.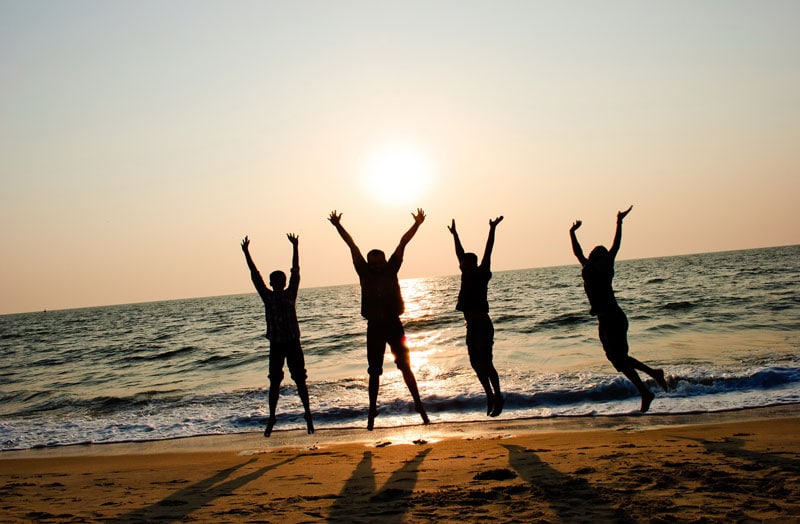 Nearby Attractions
Alappuzha Beach
Vembanad
Krishnapuram Palace
Karumadikkuttan
Pathiramanal
Ambalappuzha Sri Krishna Temple
Chettikulangara Devi Temple
Vijay Beach Park
Nehru Trophy Boat Race
Sea Lap Shimmers
Nearby Restaurants
Thaff Restaurant
Halais Restaurant
Avocado Garden Restaurant
Dreamers' Restaurant Aleppey
Mushroom
Kentucky Fried Chicken
Cassia Beach Restaurant
Hassan's Family Restaurant
Indian Coffee House
The Marari Beach in Alleppey is a picture-perfect beach that requires no explanation at all when it comes to its popularity. The physical scenario and the homely atmosphere add on to the special treatment that the tourists receive when they visit this place. The tourists are filled with a vigorous and rejuvenating energy that gives them the strength to face every difficulty in life. Thus, a visit to the significant Marari Beach is a must for all.