Visitor Information
Famous For: Flora, Adventure Sports, Sea.
Entry Fee: No entry charge.
Visiting Time: Open all days from 5am to 7pm.
Visiting Duration: 2 to 3 hours or more.
God's own country, Kerala is adorned with beaches that draw the attention of many tourists. Out of the many popular beaches in Kerala, a beach that requires mention is the Alleppey Beach. Not only does it offer the view of a majestic flora and fauna, but, it also presents to the entire world a confluence of many water bodies. The sea is met by the backwaters, lagoons and rivers because of which this place is unique and leaves the visitors in a trance of tranquillity.
Traveller Tips
Wear light-coloured, cotton clothes so that you feel comfortable despite the burning heat.
Apply sufficient sunscreen before you set foot upon this beach so that you do not end up with a suntan.
Things to Do
Jog down the beach to burn down your calorie.
Collect shells while walking down the beach.
Try out some adventure sports like parasailing, beach volleyball and surfing.
Try out delicious local food from the nearby stalls.
Build sand castles that you dream of living in almost every night.
Availability of Guides
Guides are present there.
Best Time to Visit
If you want to be able to withstand the heart, then you must visit the Alleppey Beach during the months of December, January and February.
How to Reach
Alleppey Beach can be easily reached from the city centre of Alleppey via an auto rickshaw as it is less than 1km from there. It can be also reached by foot from the main town.
Interesting Facts and Trivia on Alleppey Beach
The Alleppey Beach is crowned with a 137-year-old long pier that stretches out into the city. Hence, this showcases how important Alleppey was as a port city in the past.
There is an abandoned lighthouse on the beach that draws the attraction of many tourists in the world.
The Alleppey Beach is best known for the impeccable sunset that the tourists watch with awe.
The sea bed is strewn with sea shells that the tourists can collect if they go for a swim against the splashing waves.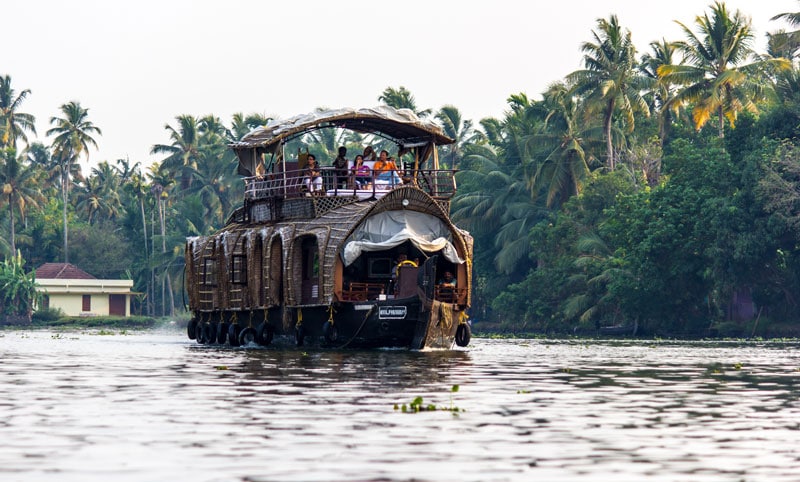 Nearby Attractions
Alappuzha Beach
Vembanad
Krishnapuram Palace
Karumadikkuttan
Pathiramanal
Ambalappuzha Sri Krishna Temple
Chettikulangara Devi Temple
Vijay Beach Park
Nehru Trophy Boat Race
Sea Lap Shimmers
Nearby Restaurants
Thaff Restaurant
Halais Restaurant
Avocado Garden Restaurant
Dreamers' Restaurant Aleppey
Mushroom
Kentucky Fried Chicken
Cassia Beach Restaurant
Hassan's Family Restaurant
Indian Coffee House
The Alleppey Beach in Alleppey, Kerala, is a place where tourists find the wealth of nature hidden in the sands of time. The fun and frolic and the peaceful and homely atmosphere that the beach offers leaves the tourists in a trance and compels them to visit this beach again and again. Thus, a visit to the significant Alleppey Beach is a must for all.