'A rendezvous with untamed wilderness in the one and only tiger reserve in the state'
Palamau Tiger Reserve is one of the first nine tiger reserves to be set up in the country and the only one that exists in the state of Jharkhand. It occupies an area of 1026 sq km on the Chota Nagpur Plateau and encompasses the famous Betla National Park and the Palamau Sanctuary in the core area. This tiger reserve is the first of its kind in the world where the first tiger consensus was conducted by way of pug marks.
Palamau is known for its rich & rare flora and houses endangered species of fauna. Elephants and tigers are the main attraction here. Apart from that many excursion tours can be arranged to the splendid waterfalls nearby.
Climatic Conditions
Extreme climatic conditions are found to persist in the Palamau tiger reserve with summers being really hot and dry. Maximum temperature during summers can reach upto 48 °C (118 °F). The winter season although pleasant, can become too cold at times with temperature reaching down to 3 °C or 38 °F.
Best Time To Visit
The summer time can often be unpleasant. Therefore, it is recommended that you plan your visit to Palamau tiger reserve during the winter season between February and April.
Wildlife & Vegetation
Palamau tiger reserve falls under the Indo – Malayan realm and houses an immense variety of fauna and flora. Along with the adjacent Betla National park, you can witness a large amount of biodiversity.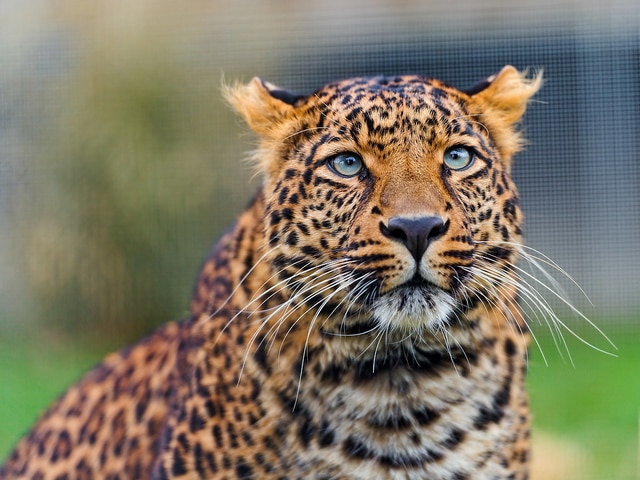 Palamau tiger reserve is known to house a variety of endangered species such as tigers. While tiger is the 'signature' species here, other predators found to roam here include leopards, wolves, wild dogs and jungle cats. Other animals found here are sloth bear, four horned antelope, barking deer, mouse deer, gaur, chital, sambhar and elephants. Many species of insects also reside in Palamau.
Around 140 species of birds are reportedly found in Palamau tiger reserve including partridges, peafowl, red jungle fowl, owls, babblers, tailor bird, red vented bulbul, blue – throated barbet, small green bee-eater, Grey heron, Crested hawk eagle and vultures. It is the first time in 10 years that a vulture was spotted in Palamau.
Many varieties of snakes and lizards are found in Palamau. Snakes that can be spotted here include red sand boa, Indian cobra, Banded krait, king cobra, rat snake, python, russell's viper etc. Lizards found here include chameleon, Indian house gecko, rock lizard, monitor lizard etc.
The undulation terrain of Palamau is covered with dry deciduous forests comprising mainly of Sal trees occupying the valleys and slopes while bamboos and grass patches reside in the ground state. Floral species found here include Anogeisus latifolia, Butea monosperma, Shorea robusta, Acacia catechu, Terminalia tomentosa, Pterocarpus marsupium, Bothriochloa montana, Adina cardifolia, Indigofera pulchela, Madhuca indica, Moghania spp, Mallotus phillipinensis, Acacia catechu, Holarrhena antidysentrica and Apluda mutica etc.
Distance from nearby and major cities
Palamau tiger reserve is close the capital city of Ranchi as well as the town of Daltonganj. Distance from these nearby and other major cities is as follows:
Betla: 38 km via NH 75
Latehar: 71 km via NH 75
Ranchi: 186 km via NH 75
Hazaribagh: 188 km via Medininagar – Balumath Rd and NH 100
Patna: 245 km via NH 98
Daltonganj: 268 km via Medininagar – Balumath Rd and NH 100.
Kolkata: 576 km via NH 2
Lucknow: 585 km via NH 2
New Delhi: 1060 km via NH 2
How to reach
By air: Nearest airport is located at Ranchi, 120 km away.
By rail: The nearest railhead is located at Daltonganj which is well connected to other cities in India.
By road: Palamau is well connected to Ranchi, Daltonganj, Latehgar, Hazaribagh and Patna by road. Various buses run by the state transport corporation as well as private companies are available.
Local Attractions
Inside the park, you can avail jeep safaris and elephant rides to go around an explore the wilderness.
Many waterfalls are located near Palamau tiger reserve. Excursion tours to these waterfalls can be arranged. These include Tatapani hot waterfall which is about 18 km away from Barwadih railway station and accomoodates hot water, Kanti water fall is 23 km from Latehar and is a popular picnic spot, Lodh falls which are 60 km from Netarhat and fall from a height of 320 ft and Mirchaiya water fall composed of water as pure as distilled water.
Fort of Palamau built by Raja Mansingh and Raja Modini Ray is an epitome of architectural brilliance and worth a visit.
Accommodation
Many hotels are available for accommodation at Daltonganj and Ranchi. To mention a few:
Near Bus Depot,
Ratanlal Petrol Pump,
Daltonganj- 822101
Tel: 06562-225969
Opposite Bus Depot,
Kutchery Road,
Daltonganj, 822101
Tel: 06562-224483
Other Useful Information
Contact The Field Director, Project Tiger. Palamau Tiger Reserve. Daltonganj, Jharkand 822001 regarding entry fee, permits and accommodation.
This area is affected by Naxals.