'Two old castles stand atop a hill, guarded by thick forests and the tiger's will.'
One of the first national parks to come under the umbrella of 'Project Tiger', Betla National Park boasts of natural splendour. In fact, it's right there in the name, Betla is an acronym for Bison, Elephant, Tiger, Leopard, Axis-axis. Spread across an area of 226 sq km in the Latehar district of Jharkand, this national park occupies a part of the Chotanagpur plateau and is part of a larger Palamu Sanctuary. It provides shelter to an immense variety of fauna. The prime attraction at Betla is observing wildlife at close range. An interesting fact is the presence of two historical forts within the national park. One was established in the 16th century under the rule of the then Chero kings and stands deep within the forest at an altitude of 400 ft. The other one i.e., stands atop a hill with three main gates. Inside the park, you can also find waterfalls and hot springs.
[Also Check: 100 Best Indian National Parks]
Climatic Conditions
Climatic conditions are described as pleasant throughout the year. Average temperature during the winter months of November to February is around -5˚C to 10˚C. Summers are quite hot with the temperature reaching upto 37˚C. June to September are the monsoon months.
Best Time To Visit
If you wish to observe a lot of wildlife including tigers, summer-time is the best. If you cannot stand the heat, well mark yotu calendar between November to April for a visit to Betla.
Wildlife & Vegetation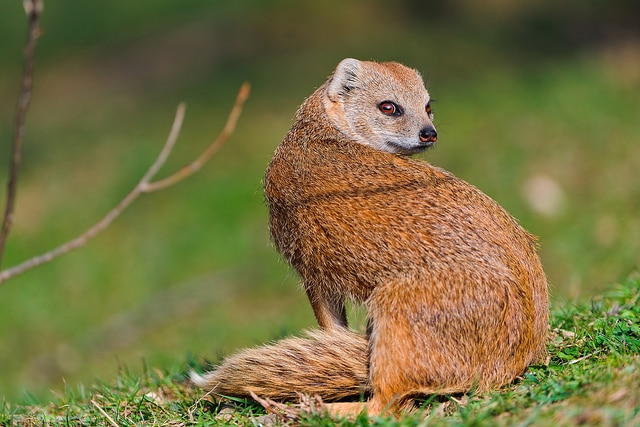 Photo by Tambako The Jaguar, CC BY-ND 2.0
In this wildlife extravaganza, elephants and tigers are a common and popular sight. You can also find sloth bears, panthers, wolves, jackals, hyenas, gaurs, chittals and langurs. Frequent visitors of betla include mouse deer, sambhar, four-horned antelopes, nilgai, pangolin, porcupine, mongoose etc.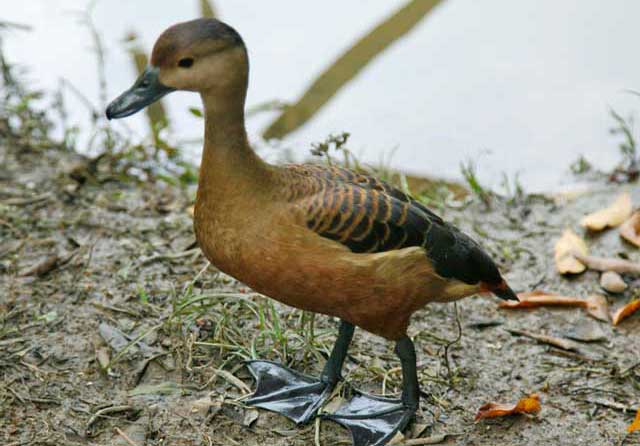 Photo by Lip Kee, CC BY-SA 2.0
The avian fauna at Betla includes hornbill, peafowl, white-necked storks, pied hornbill, crested-serpent eagle, forest owlets, comb duck, snipe, geese, red jungle fowl, whistling teal, papeeha etc. The Kamaldah lake attracts a number of these magnificent birds.
Sal trees cover the hills and valleys of the undulating terrain of Betla and make up most of the dry deciduous forests. Waterfalls such as Mirchaia waterfalls and Lodh waterfalls and hot springs add the scenic beauty of the national park. Many plants of medicinal significance are found here.
Distance From Nearby and Major Cities
Betla National Park lies close to the cities of Ranchi, Gaya and Daltonganj. Distance from these and other major cities is as follows:
Daltonganj: 24 km via NH 75
Ranchi: 174 km via NH 75
Gaya, Bihar: 193 km via SH 69 and NH 98
Patna, Bihar: 259 km via NH 98
Kolkata: 589 km via NH 2
Lucknow: 598 km via NH 2
New Delhi: 1073 km via NH 2
How To Reach
By air: Nearest airport is at Ranchi situated 140 kms away.
By rail: Nearest railway stations include Daltonganj, Gaya and Ranchi. These are well connected to Delhi and Kolkata.
By road: Buses run by the state government and private organisations ply regularly to the sanctuary.
Local Attractions
You should consider visiting the ruins of the old Palamau fort. A trip to the Palamau fort is a trip down 16th century, to the life and times of Chero dynasty.
You could also plan a picnic near the picturesque Kechki River. A jeep safari towards the river is available.
Accommodation
Affordable accommodations with decent facilities are available at Betla, Kerh and Maromar. Forest rest houses, tourist lodges, dormitories, cottages and tree houses are available. A hotel run by the Jharkand state tourism development is also available.
Other Useful Information
Entry is prohibited after sunset and before sunrise. Night driving is not allowed.
Camp fires, hunting and fishing are prohibited.
Entry fee: Rs. 100 per person (for Indians) ; Rs. 200 per person (for foreigners)
Elephant rides and Jeep safaris are organised within the forest.
Elephant ride charges: Rs. 400 per trip, for 2 hours, for 4 persons.
Jeep safari charges: Rs. 200 per group
Jeep safari timings: 6 am to 10 am and 2 pm to 5 pm.
Camera charges: Rs. 50 per still camera
Use of flash camera for wildlife photography is strictly prohibited
The area around Betla is crime-infested. It is therefore recommended that you travel in groups.
Prior reservation is required to avail accommodation at the forest rest houses, tourist lodges, tourist cottages, tree house etc.

Useful contact

Field Director, Palamau Tiger Reserve, P.O. Daltonganj Dist., Palamau – 822101. Tel.: 06562-222650; Fax: 06562- 222650; E-mail: root@fdptr.b.nic.in