Sikkim is one place to be headed to this summer if all you want to do is be nestled in a cozy spot among the hills and gaze at the mountains, lakes and monasteries nearby. Sikkim is small, quiet and self contained, and mind blowing in terms of beauty. It needs no introduction as a famous top notch tourist spot, and it packs a lot of punch. There are Buddhist monasteries, lakes, waterfalls, sport openings like backpacking and even something as quirky as a haunted house that is a tourist attraction. Sikkim is vest paid a visit in Summer, from April-May to June, or even in winter, from September to December.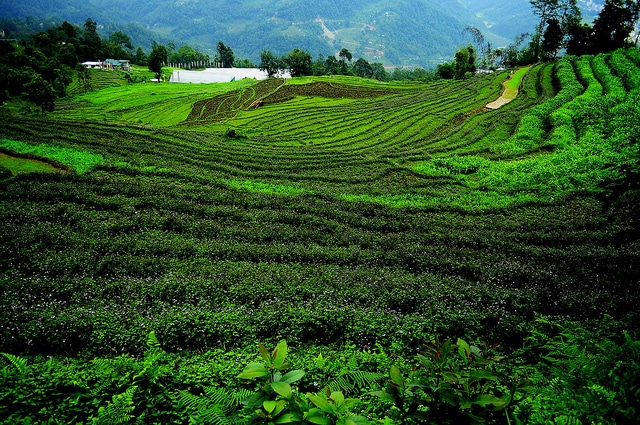 Months        
Conditions  
Our Recommendation
April to June
Summers are the perfect time to visit, for trekkers, as the climate is pleasant and the view is stunning with all the flowers blooming and greenery around.
Popular Tourist Season

 

mid-September to mid-December
The weather is perfectly fine and you will surely enjoy all the tourist activities.
Ideal Time

 

mid-December to February
Mountains are covered with snow, if you love snowfall, then you must visit Sikkim during this part of the year.
Ideal Time

 

July to mid-September
Sikkim is prone to landslides, so it is less touristy as most of the people avoid visiting Sikkim during monsoons. Although you will get good discounts as this being the off season.
Off Season
Spring in Sikkim arrives in full bloom. The weather is pleasant and borders on the colder side. The climate is ideal for sightseeing and if you drop by at this time, be at the flower festival, the rumoured grandest in Asia.
Summers in Sikkim are way cooler than major parts of India-in fact, it is not even hot, not uncomfortable in the least. But there's a problem of persistent moisture in the air and environment, giving rise to a climate that is humid and prone to sudden showers of rain, but the Sun is also fairly visible in the skies.
Monsoons in Sikkim are not a very popular tourist choice and its not too hard to see why. Monsoons border on dangerous at times, since it makes Sikkim prone to landslides, an environmental hazard. Also, the tropical het kicks in properly only now, and coupled with the remnant moisture gives rise to humidity in the weather and a hot weather that is sometimes oppressive.
There is a short autumn season wedged obscurely between monsoons and winters, during which Sikkim is full of vibrant beauty and nice weather, making it a pop pick for tourists.
Winters in Sikkim are as cold as proper winters should be. Snowfall is a given, so you can comprehend how chilly it gets. But there's a downside-the winter weather makes landslides equally common, making it unsafe for tourists as the winter proceeds along the year. Also, the moisture in the air makes the place seem damp.
How to Reach Sikkim
Sikkim can be reached by air through the somewhat famous Bagdogra airport, and then you can take a taxi to a nearby hotel. By train, you can get to Sikkim through New JalPaiguri (NJP) station, which is well connected in turn to other famous locations like Darjeeling. By road, you can drive yourself effortlessly to Sikkim from neighbouring locations like Siliguri.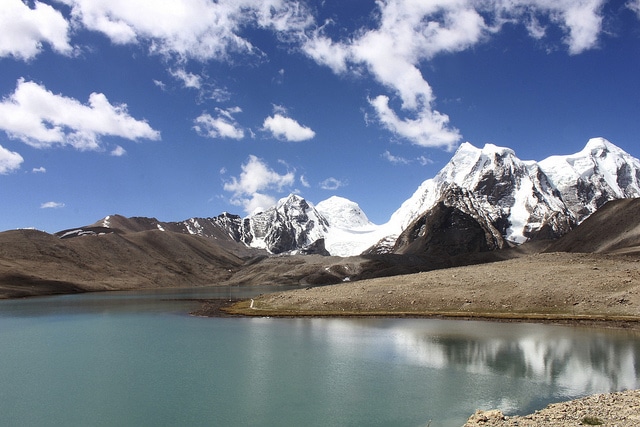 What to Do and See in Sikkim
Gangtok, the most notable spot in the whole of Sikkim, is a veritable tourist spot in its own right. It has beautiful mountain views and breathtaking lakes, adventure sport openings and even a wax museum. It also has Buddhist monasteries and the ropeway.
Ravangla, another of the most consolidated and complete tourist destinations of Sikkim, and boasts of backpacking opportunities, monasteries, rejuvenating hot springs, and is a particular favourite with honeymooners.
Lachung, another tourist destination has shopping outlets, monasteries and goes au naturel with a bevy of waterfalls and lakes to flaunt. It also is a very popular honeymoon destination.
Aritar, now this one is no chip off the old block-because the main attraction is a haunted house! Go in, adventure freaks. Beside that, it has lakes and waterfalls and monasteries galore.
Sikkim is one of the most interesting places to be right now if a refreshing mountainside holiday is what you are looking for, that is complete only with smatterings of Buddhist religious culture, water charms in the form of lakes and waterfalls, thrill embodied in a haunted house, and a ropeway right through the heart of the mountains thrown into the bargain. Yes, Sikkim has a lot in store and boy, does it deliver. To find the tailor made holiday here according to season, consult this weather guide and plan ahead. Colourful vacationing!