In the year 1990, Valmiki National Park was declared a protected sanctuary. Today it is one of the most renowned national tiger reserve located in the east of India. In the year 2013, the tiger head count was a staggering 22 and has only grown since. Valmiki National Park is spread across an area of 899.38 square kilometers and houses a range of animal species within its ecosystem.
There are over 200 different species of birds that are native to the reserve or migratory. Moreover, the thick flora serves as an abundant source of food for herbivores and a luscious hunting ground for carnivores. The Park itself covers over 17 percent of the entire district of Champaran and is surrounded by mountains, valleys, gorges and dense grasslands. There are several rivers flowing through Valmiki National Park with the river Gandhar marking its western boundary. The eastern border of the park is formed by the state of Uttar Pradesh and the northern border formed by Nepal. The government is making efforts to transform more than 800 hectares of land into open grasslands, making it the biggest stretch of grasslands in India.
Climatic Conditions
The climate in Valmiki National Park is cold during the winters with temperatures dropping to 7 degree Celsius on average between the months of December and February. The temperature of the entire park depends on the altitude and the northern winds. Higher altitudes face a significant drop in temperatures compared to the valleys and grasslands. The summers are comfortable with pleasant temperatures throughout the area.
Best Time To Visit
Early winters during the months between October and March are the best time to visit the park as flourishing fauna can be seen in the daytime. It is advisable to carry heavy winter wear for the climate during this period.
Wildlife at Valmiki National Park
Valmiki National Park is known to harbor a diverse variety of flora and fauna due to the varying nature of its terrain and vegetation. There are several exotic species of animals found throughout the region including Royal Bengal Tiger and Ghariyal. Apart from these, there are various herbivores roaming the vast grasslands and wild cats that are found in the area. Some of the animals are listed below.
Mammals
Sloth bear, Tigers, leopard, hyena, indian bison, barking deer, wild dogs , spotted deer, sambar, hog deer, leopard cat, wild cat, wild boar, fishing cat, serow, flying squirrel, Indian flying fox, civets etc.
Reptiles
Cobra, python, king cobra, banded krait, krait, crocodiles, sand boa, otters, monitor lizard, ghariyals.
Birds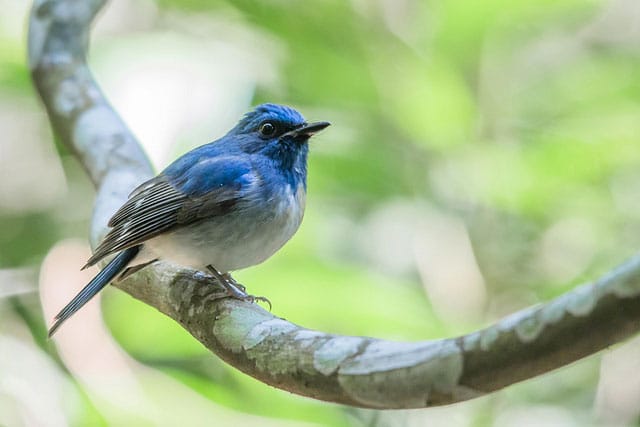 Nightjars, three-toed quail, khaleej pheasant, flycatcher, green willow warbler, grey shrike, tree pipit, waders, green barbet, ibises, pitta, storks, plovers, pied hornbill, snipes, green pigeon, emerald dove, purple wood pigeon, owlets, owls, etc.
Distance from Nearby and Major Cities
Patna – 222 km
Lucknow – 322 km
Rohtak – 759 km
Delhi – 695 km
Chandigarh – 808 km
Kolkata – 684 km
Mumbai – 1476 km
Amritsar – 1015 km
Dehradun – 679 km
Hyderabad – 1255 km
Chennai – 1642 km
Nearest Airport
The nearest major airport from Valmiki National Park is located in Patna around 200 kilometers away. From there, taxi and bus services are available to reach the park.
Nearest Railway Station
Valmiki National Park is well connected in terms of railways. Bagaha station is located in the western part of the sanctuary while Narkatiaganj is ideal for accessing eastern and central parts of the park.
Road Accessibility
Valmiki National Park can be accessed via road as well. NH 64 passes through the west end of the park. Patna is at a distance of around 270 kilometers from the park and the nearest railhead is in Muzaffarpur, which is at a distance of 200 kilometers from the park.
Accommodation Facilities
There are several lodges around the park. Valmiki Vihar is one of the state tourism hotels that rent out rooms for overnight stays. Forest rest houses are built in areas including Kotraha, Ganauli, Madanpur and Nauragia. Meals and refreshments are provided within the rest houses on demand.