Bihar, a beautiful state and tourist attraction in our country, has an equally perfect weekend getaway for a perfect vacation. This place is the city of Arrah. It is located 40 kms from capital Patna, in Bhojpur district of Bihar. It is the headquarters and houses the Municipal Corporation. The town is surrounded by the rivers Ganga and Son.
The city has witnessed historical events during Independence Era, is filled with examples of marvelous architectural pieces and has beautiful ancient temples too. Some of the best places to visit in Arrah are mentioned below.
1. Bisram
There is a temple here devoted to Jainism culture. The name 'Bisram' in Hindi, translates to 'rest'. The temple is dedicated to Lord Mahavir, 24th Tirthankar and the most important deity in Jain culture. During his travels, he seeked rest here, in the village. There is a huge Stupa created in the place where he rested and delivered his sermon. Bisram temple is flocked by devotees who come to seek the Lord's blessings.
2. Jagdishpur Fort
This fort is the residence of the foremost freedom fighter of the state, Babu Veer Kunwar Singh. Jagdishpur fort is situated in the historical place of Jagdishpur, situated 30 kms from Arrah. Famously known as 'Son Of The Soil', Babu Kunwar Singh was an eminent figure during 1857 Freedom Movement. Belonging to the Rajput House, he was very active and worked hard during Independence Struggle and his house was the centre of all meetings. His house holds a massive statue with him riding on a horse. A very generous and pious man, he helped to build shrines and schools. He was fond of different arts and even undertook martial art training. His birth anniversary 'Vijaya Utsav' is celebrated here on 23rd April every year.
3. Ara House, Maharaja College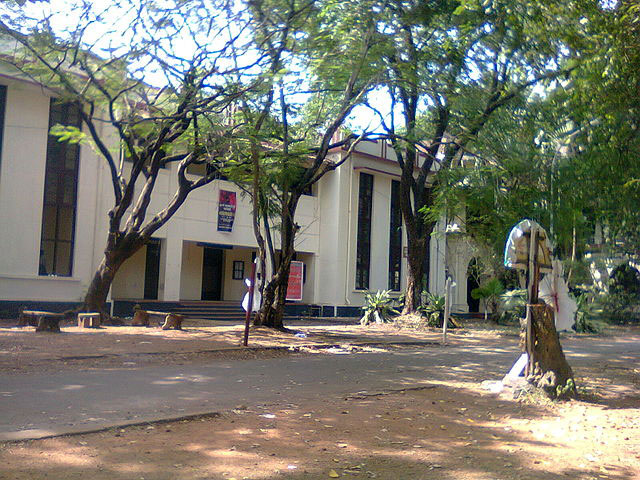 Ara House is built by an engineer during British Rule, Vicar Boyle before 1857 to use as a Billiards play place. The British took refuge here during a battle with Babu Kunwar Veer Singh and his army had seized the place for many days. The House is now comprised in the compounds of Maharaja College, which was built by the then king, Maharaja Shri Kamal Singh in memory of his father. Bihar proudly calls this college its very first and best institute of higher education. Currently, this institute is included as a major college under Veer Kunwar Singh University.
4. Aranya Devi Temple
This is a famous temple in Arrah, dedicated to Goddess Shakti, also known as the forest deity. Facing towards the East direction, it has a verandah, three bells and two entrances for devotees. Apart from two statues of Aranya Devi in the main temple premises, there is also a Shiv Ling and a statue of Nandi, his main follower, in the courtyard. The two statues of the sisters are made from black stone and are adorned with beautiful jewellery and traditional saris. Other Gods and Goddesses in the temple are Lord Ram, his brothers Lakshman, Bharat and Shatrughna, wife Lady Sita, Lord Krishna and Lady Radha, all made with pure marble. Twice in the day, aartis are held and all devotees gather to chant prayers.
5. Shiv Temple
Located at an hour's drive from Arrah, in the district of Brahmapur, there is a very famous Shiv Temple. This city is said to be built by Lord Brahma, the Universe's Creator. The Shiv Ling here is said to have emerged from underground many years ago. Lord Shiv is also known as Brahmeshwar Nath. A mythical legend says that, the temple changed its entrance from East to West Direction, when the Mughal Emperor Ghaznavi threatened to steal the temple's riches. The temple is known to celebrate the festival of Shivratri with great pompous and celebrations. Thousands of devotees stand in long lines to take Darshan of the Shiv Ling.
Arrah was formerly known as Aranya Kshetra. It has beautiful places for tourists and great hotels to have a peaceful vacation. This is a must stopover place whenever you decide a vacation in the great state of Bihar.
More Tourist Destinations In Bihar: