Known as the 'Silk City' of India, Bhagalpur is among the oldest cities in Bihar and is famous for housing the 1st lady doctor in South Asia, Kadambini. It derives its name from 'Bhagduttpuram', which translates as 'City of Good Luck'. Bhagalpur is one of the prime Buddhist destinations in India and is home to large number of religious and historic tourist attractions. Here is the list of top five places that you must see in Bhagalpur.
1. Vikramshila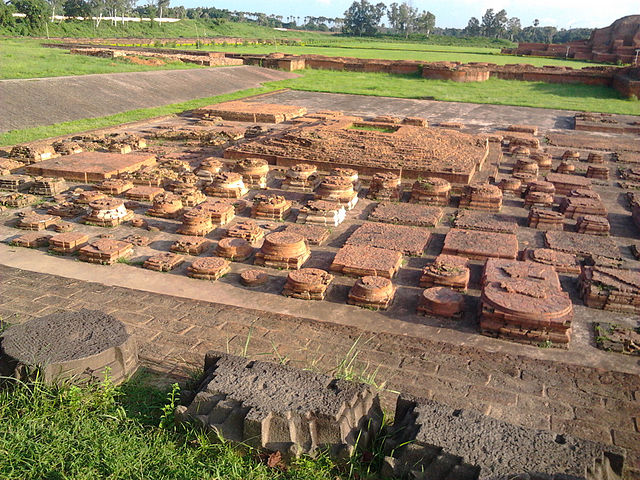 The world renowned Vikramshila monastic university set up by the Pala ruler, Dhrampala is the 'Pride of Bihar'. If you are a history buff, experience seeker looking for more insights into the Buddhist history of India, Vikramshila (38 km away from Bhagalpur) welcomes you. Fa Hein and Hieun Tsang mentioned this place in their writings. The excavated remains of the glorious past can hardly be found anywhere else in the world. It still attracts the scholars and learners like it used to attract in the past. It hosts the Vikramshila Mahotsav, a festival held in February every year. You can go to forest area and boating on the bank of river Ganges for breathtaking views.
2. Mount Mandar
This 800 ft high granite hill, located 45 km southwards of Bhagalpur, has been mentioned in Hindu mythology. Mount Mandar is believed to be used by the gods during the churning of the oceans using the serpent as a rope, to get 'Amrit' (nectar). Lord Vishnu killed a demon here and his footprints could be seen at various places. Filled with relics of bygone ages, it is surrounded by numerous rock cut sculptures depicting Brahmanical images and inscriptions. It is the very place where the 12th Jain Tirthankar attained nirvana. Mandar hill station is located three miles from Mandar hill. All in all it gives you a pleasure of sightseeing, worship and trekking.
3. Colganj Rock Cut Temple
The ruins of the glorious past that remained under the patronage of the Gupta Empire from 5th to 6th century are depicted in the walls and rock cut cravings of Colganj temple. An impressive collection of Hindu, Buddhist and Jain deities, these artistic etchings have been excavated from Sultanganj and Kahalgaon in Bhagalpur. According to the legend, they belong to the time of the great emperor Asoka. It draws the archaeological monument experts from India and abroad to study the art of rock craving of ancient India.
4. Sultanganj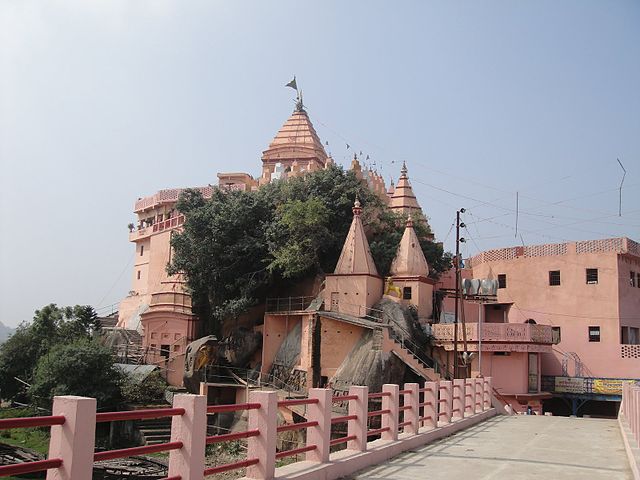 Sultanganj is 28 km west of Bhagalpur situated on the bed of river Ganges. During the peak month of July-August, it is visited by pilgrims to collect the holy water of north-flowing Ganges. After a walk of 80 km on their bare feets on the trek from Sultanganj to Deoghar, they arrive at lord Baidyanath temple in Deoghar and offer this holy water to the deity. It is famous for rock cut cravings and Baba Ajgaibinath temple. In 1861 a stupa which had a massive bronze statue of Buddha at Abhaymudra, was excavated. It is now preserved in Birmingham city museum, England.
5. Kuppa Ghat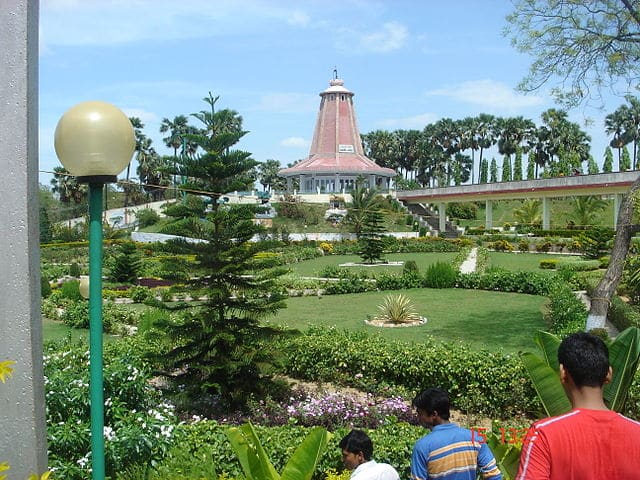 'Kuppa' means a tunnel or cave and 'ghat' means located on river bank. There is a cave at Kuppaghat where Maharishi Mehi practised the Yoga of Inner Sound for several months. Now it is an ashram with beautifully laid garden, orchid and decorated with sculptures, paintings and quotes of mythological importance. The ashram hides an old passage which leads to various destinations. It can be visited only with an attendant. On special occasions like Guru Purnima, it draws thousands of devotees rejoicing in a celebratory environment. It is an ideal place to spend the evening.
True to its name, apart from being one of the major educational and commercial centres of eastern India, Bhagalpur is home to a large number of tourist attractions.
Other Major Tourist Destinations In Bihar: