You would naturally want to visit the 28169 feet tall Khangchendzonga, which ranks third amongst the tallest peaks in the world. Khangchendzonga refers to 'five treasures of snow' in local dialect. Several peaks and glaciers surround this reserve. The national park that carries the name of the peak is rich in flora and fauna. Khangchendzonga National Park is a huge park covering an area of 1784 sq.km with many spectacular sights to offer. This high altitude park is amongst the highest biosphere reserves all over the world; and most parts of it are inaccessible too. The park covers various major places and its three major entry points are Yuksom in the west of Sikkim, Lachen and Dzongu in Sikkim's north.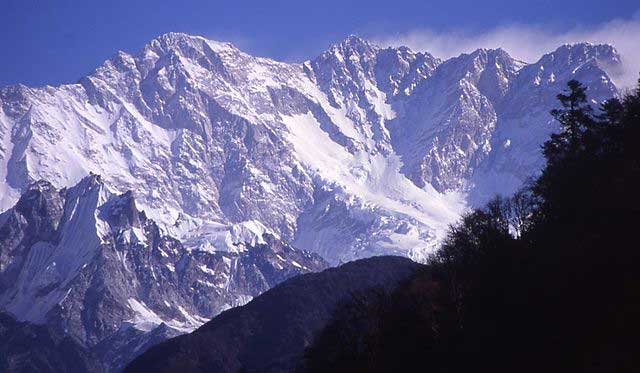 Owing to its rich bio-diversity, the place was bestowed the status of Biosphere reserve in 2000. Various altitudinal zones in the reserve have vegetation characteristic to themselves. With over 550 varieties of birds, the place is home to about 30% of the birds found in the whole of the sub-continent. Some of the birds seen here include sunbirds, imperial pheasant, osprey and blood pheasant. The natural setup of the park encourages growth of a wide range of wildlife. Some of the animals found here include Himalayan black bear, snow leopard, Tibetan antelope, red panda and musk deer.
The trekking routes in this reserve are very popular. Yuksom-Dzongri Peak trek is the most famous of all treks here. Passing through forests that are least traveled, majestic rivers of the national park and breathtaking rhododendron gardens, the trek is loved by every traveler. The picturesque landscapes delight your senses.