Located near the city of dreams Mumbai, Vasai is a unique place to plan a weekend getaway. This tourist site is although pretty much known amongst the regular visitors of Mumbai; Vasai-Virar is still an offbeat place to stopover if you are exploring Mumbai. This city has alluring beaches such as, Arnala, Rajodi and Kalomb and also a special Jivdani Temple which is the only place of worship all around the country devoted to Goddess Jivdani. The popular Arnala Fort is the main attraction which takes you back to the ancient times of Marathas of Maharashtra. With all these amazing sites to explore, it is important to find a great resort to stay in Vasai, for which we have listed the best 3 resorts in Vasai with fine services for the travelers and to make your vacation a special one.
1. Golden Tulip Vasai Hotel & Spa

Golden Tulip Vasai Hotel & Spa is one of the best luxury places to stay at. This resort has modern services available from Wi-Fi to a premium gym and spa. It is located near to Tungareshwar Temple, Arnala Fort and Kanheri Caves and also has proximity to Mumbai. The retreat is splendidly designed with a view of the unruffled treks of Vasai.
2. Greenhill Resort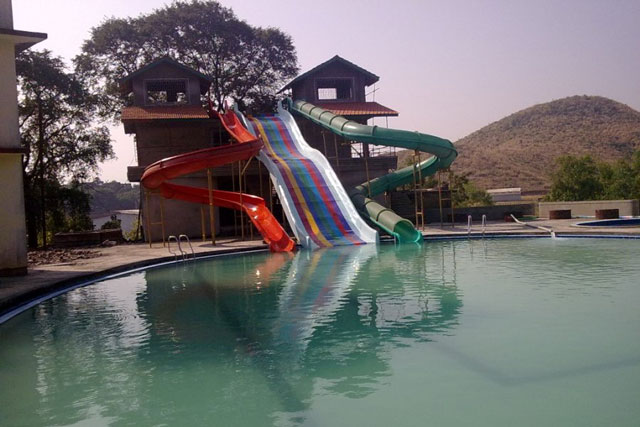 Greenhill Resort is situated nearby Virar railway station and is fully equipped with all the basic accommodations. There are AC rooms, Wi-Fi, and a playground pool for children plus water slides are also available for guests to enjoy themselves. The resort also organizes outdoor sports like badminton and volleyball for visitors as recreational activities.
3. West Palm Beach Resort
West Palm Beach Resort is a retreat for those spending their weekends at Vasai Beach as the place is situated close to the beach. Rooms are well-equipped and for entertainment, the resort has a pool and bar lounge along with night dj parties organized at this retreat.
Thus, these three resorts are well accommodated to ensure your stay in Vasai. This place is quite offbeat but has many interesting sites to explore away from the teeming crowds of Mumbai and after a tiring expedition, these resorts are a great alternative to refresh and rejuvenate your stay at Vasai.