Famed as the initial stopping destination of the Char Dham pilgrimage, the tourist town of Yamunotri is an essentially vital place packed with heavenly shrines, quaint Himalayan beauty and copious religious spots to travel to. It is said to derive its name after Goddess Yamuna, who is deemed as the Sun God's daughter and this vivid destination is also referred to as the haven of Asti Muni, the known Sage. It is believed that he used to bathe in the rivers of Ganges and Yamuna and by the time he was old, it became difficult for him to visit Gangotri and then as a fruit of his arduous penance, a stream of the River Ganges started flowing opposite the river Yamuna. There are profuse legends behind the temples located all around Yamunotri augmenting the spiritual aura this place possesses. So, let's look at the finest 5 places that can be visited on one's journey at Yamunotri to soak in the charm and holiness of this pilgrimage tourist attraction.
1. Yamunotri Temple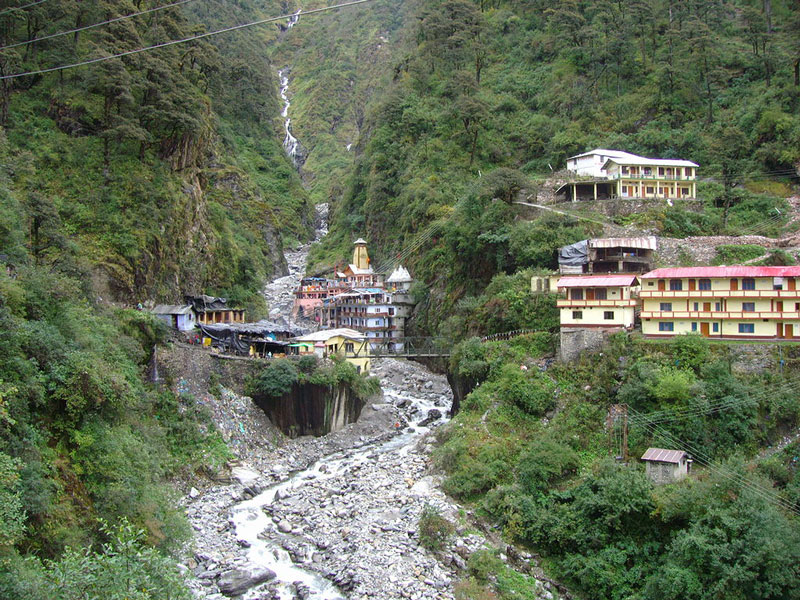 Yamunotri Temple is an elemental holy place of the Char Dham Yatra and was erected in 1839 by Tehri Naresh Sudarshan Shah. It has been restored many times due to the calamities occurred here but the statues of the chief deities of Goddess Yamuna and Goddess Ganges are a must to ask for all good things in your trip ahead. The temple is available for visiting from Akshay Tritra falling in May to the consecutive two days after Diwali. It is a notable shrine of this tourist place and is well-known for drawing devotees in large numbers plus what's more is the landscape which is incredibly surrounded by divinity and peace to mesmerize you with.
2. Surya Kund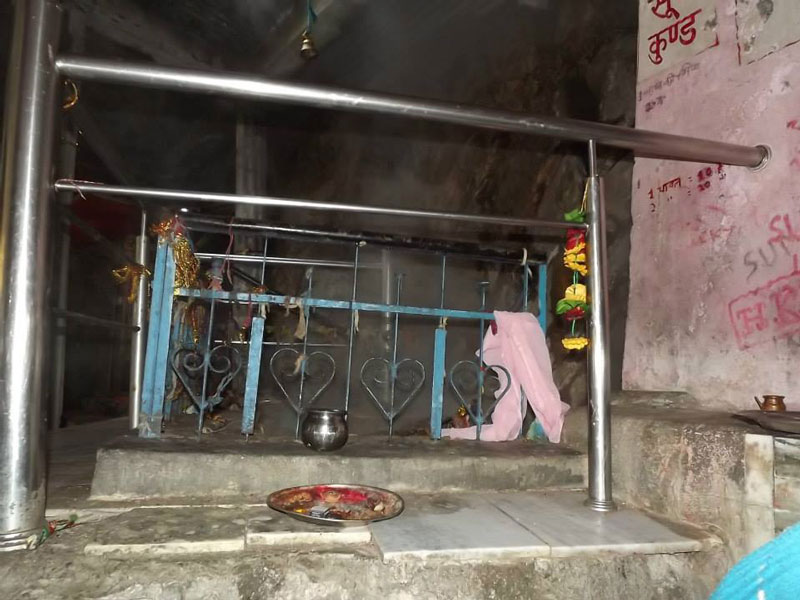 Surya Kund is a phenomenal spring sited just a few km from the Yamunotri Temple. It is an intrinsic water resource and the elevated heat of the Surya Kund is extraordinarily 1900 degrees F which is utterly distinguished from the icy climate of Himalayas. This thermal water source is where you can try cooking any vegetable or grain and you will find it perfectly boiled in just minutes. The Prasad of the Yamunotri Temple is actually created by utilizing the water of this place and the tourists offer boiled rice or other edible things after getting them heated here at this Kund and then presenting them at the shrine.
3. Sapt Rishi Kund
Sapt Rishi Kund is another superlative spot in the Yamunotri itinerary. It is a stunning lake with shades of blue and gray to the flowing waters and is located at a high attitude which will require you to walk a long track to reach Sapt Rishi Kund. The rare Braham Kamal found near to this dazzling lake works like an icing on the cake. It is situated amidst the spellbinding vistas of nature and will surely enchant you with its charming landscape refreshing you with the reviving air of this bewitching lake.
4. Hanuman Chhatti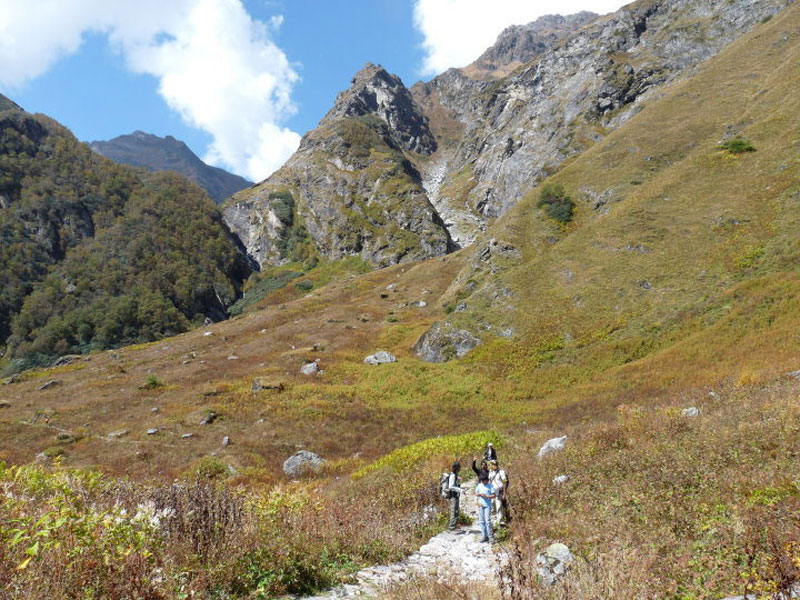 Hanuman Chhatti is at a distance of only 18 km from Yamunotri and is the commencement spot of Yamunotri and Dodital Trek. It is an illustrious trekking place which in proximity to Yamunotri and at the fusion of the two blessed Hindu rivers of Ganges and Yamuna. There are enthralling and gripping snowy peaks all around, relaxing ambience and an idyllic Wordsworthian picturesque view which will really convince anyone for a hike amidst the Himalayas.
5. Kharsali
Just a few kilometers away from Janki Chhatti, the tiny hamlet of Kharsali is a blessed place to relax amidst the abundant springs, lush greenery and a rustic appeal to the landscape. There is a small shrine of Lord Shiva in the Someshwar incarnation is also revered here with the premises ornamented with skilled wooden works and bucolic art carvings. The Oak trees and conifers plantations superbly harmonize the startling sensation here and keep you in awe to spend some time here pondering over the plush charm of Uttarakhand.
Yamunotri indeed represents a revered and devout bequest for Hindus and magnetizes tourists from all around India every year. Thus, the above listed destinations are the ones not to be missed in Yamunotri and just keep in mind to embrace the serenity and fascination in the breezes of Himalayas and who knows maybe you find a relishing inspiration in them! Bon Voyage!
Here Are Some More Tourist Spots Of Uttarakhand: